With time your skin requires extra care and attention. Otherwise, you may lose the health and beauty of your skin. These days there are thousands of cosmetic companies are spending millions of dollars to sell their overpriced and chemical-laden anti-aging product. But you know the truth, these products do know more harm than good to your skin. So, it is always better to look for natural remedies. This will make you save your money and also help you get youthful and beautiful skin. In this post, I will be sharing 10 of the best anti-aging skincare recipes. 
All these 10 recipes are made with natural ingredients. Many of these recipes include essential oils and can be prepared within 5 minutes.  So keep reading to get some exciting anti-aging skincare recipes ideas.
---
1. DIY Frankincense Anti-Aging Face Serum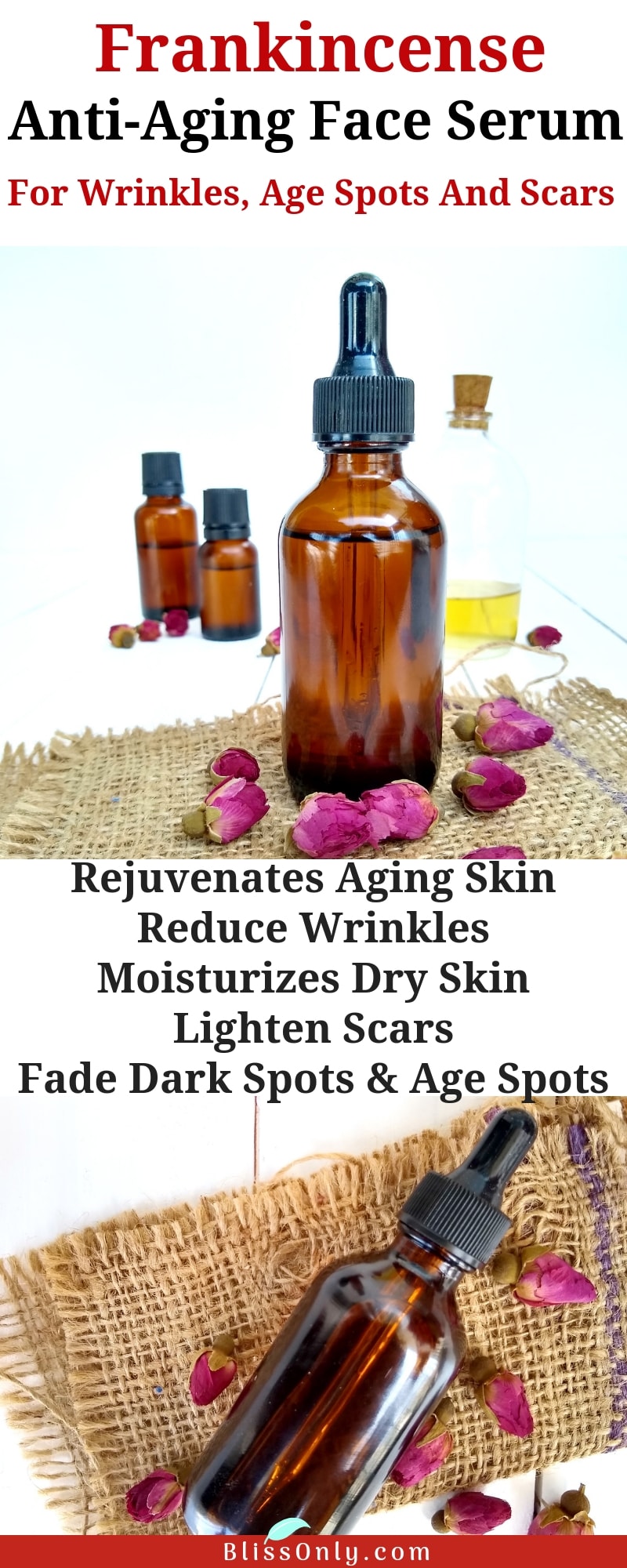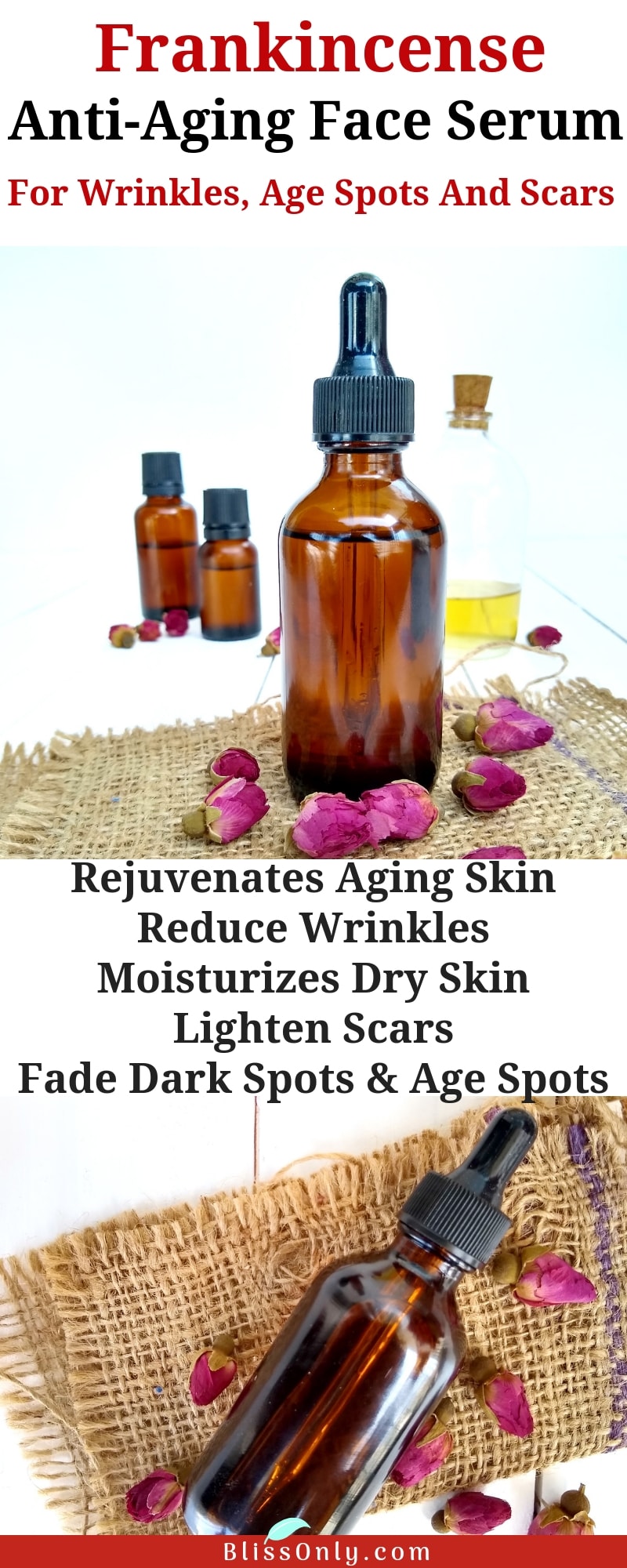 This anti-aging face serum is very easy to make. It is made with only three ingredients i.e. rosehip oil, frankincense and rose essential oil. This serum works effectively on aging skin and reduces the appearance of wrinkles. It restores the lost moisture in your skin which rejuvenates the dull skin cells. This helps improve your skin's appearance. It also works great for fading scars, dark spots and age spots, making your skin tone even.
Click here for the full recipe
---
2. DIY Anti-Aging Egg White Face Mask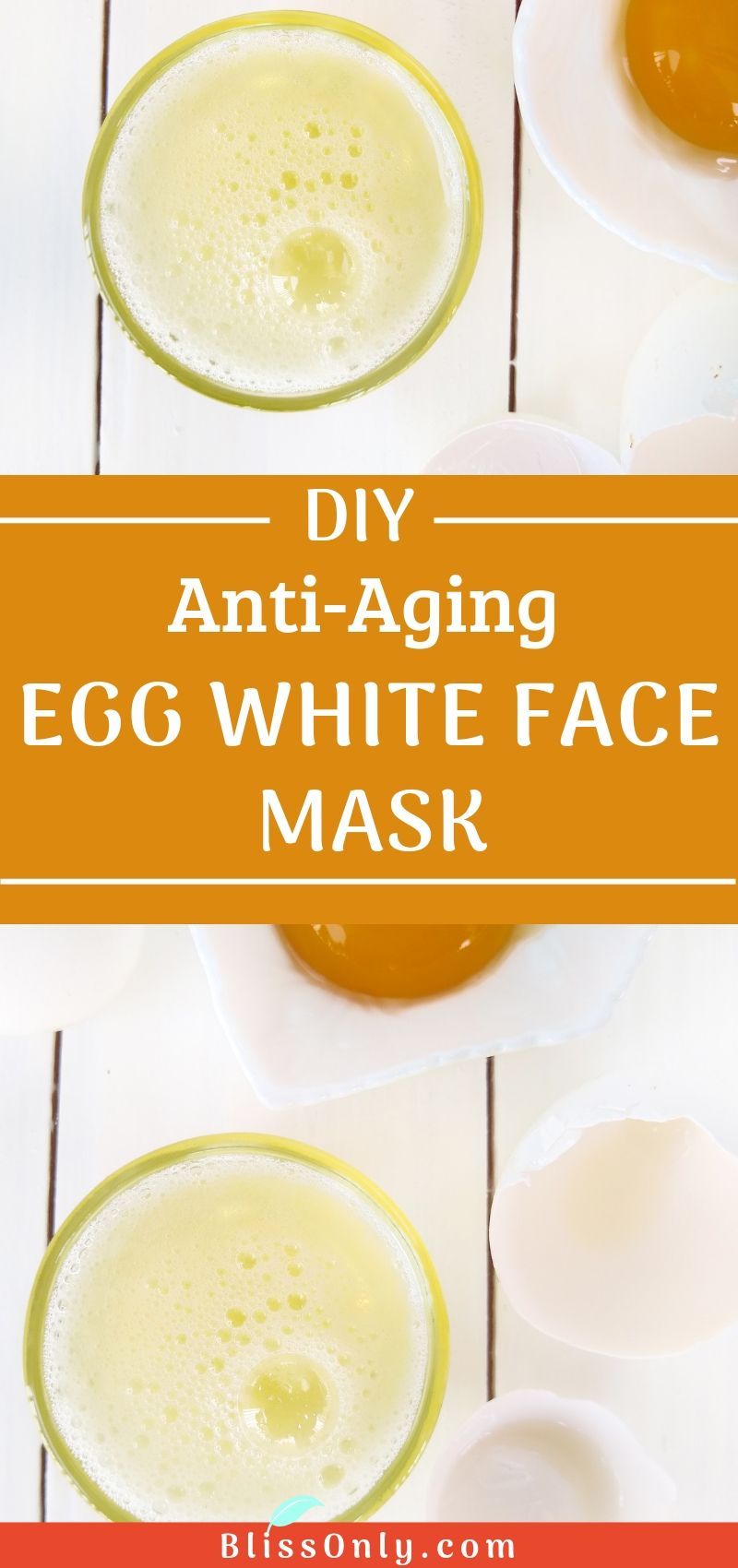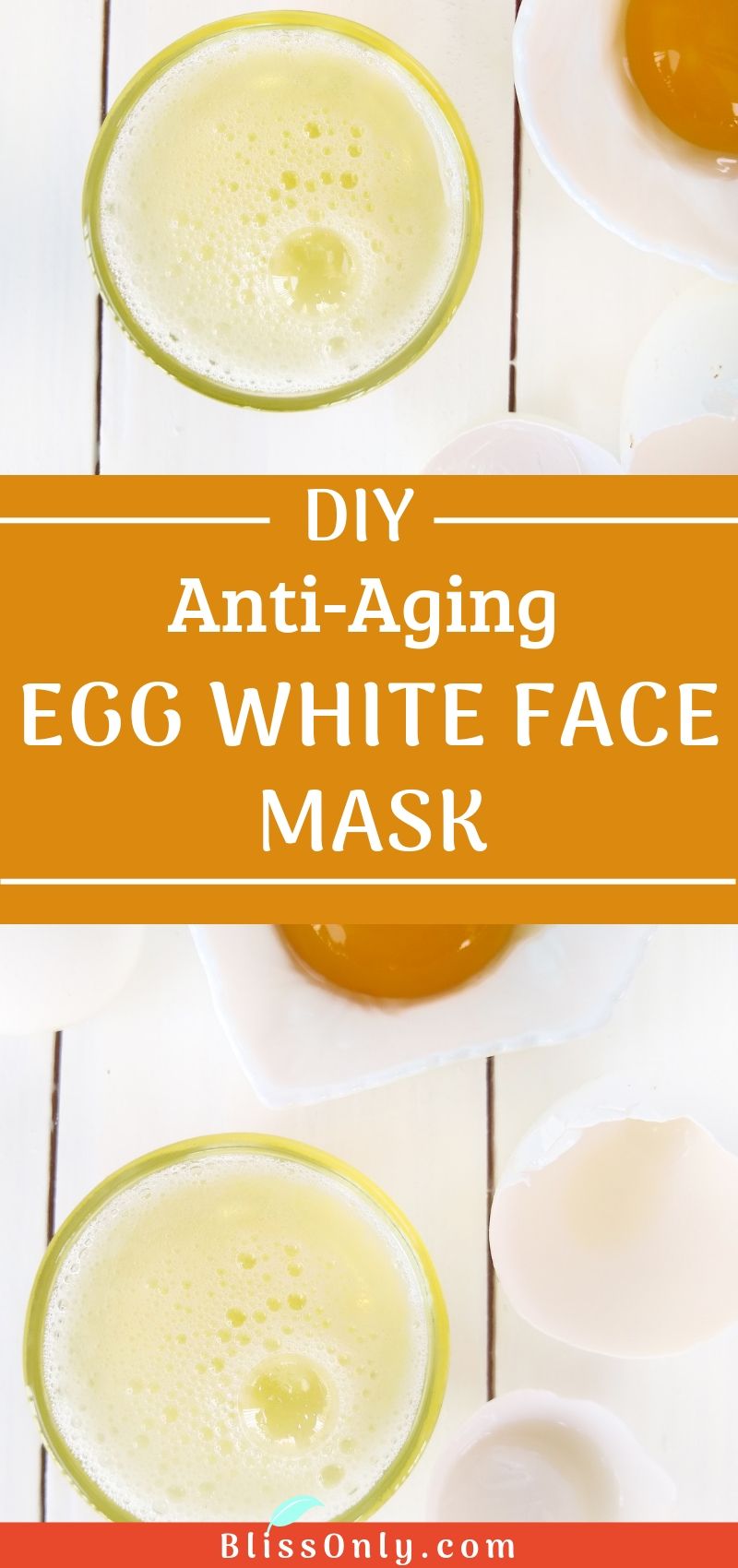 Egg whites are very popular when it comes to aging skin. It is rich in antioxidants, proteins that help reduce the appearance of wrinkles. Hence make your skin youthful and glowing. This face mask also contains lemon juice which is high in vitamin C. Vitamin C increases collagen production in the skin. This improves the elasticity and strength of your skin.
Click here for the full recipe
---
3. Frankincense Anti-aging Cream
Apply this frankincense anti-aging cream to provide required nutrients to your skin. It moisturizes your skin and helps to bring the softness back. This cream is packed with antioxidants that work to reduce fine lines and wrinkles.
---
4. Homemade Lavender And Honey Face Wash In Just 5 Minutes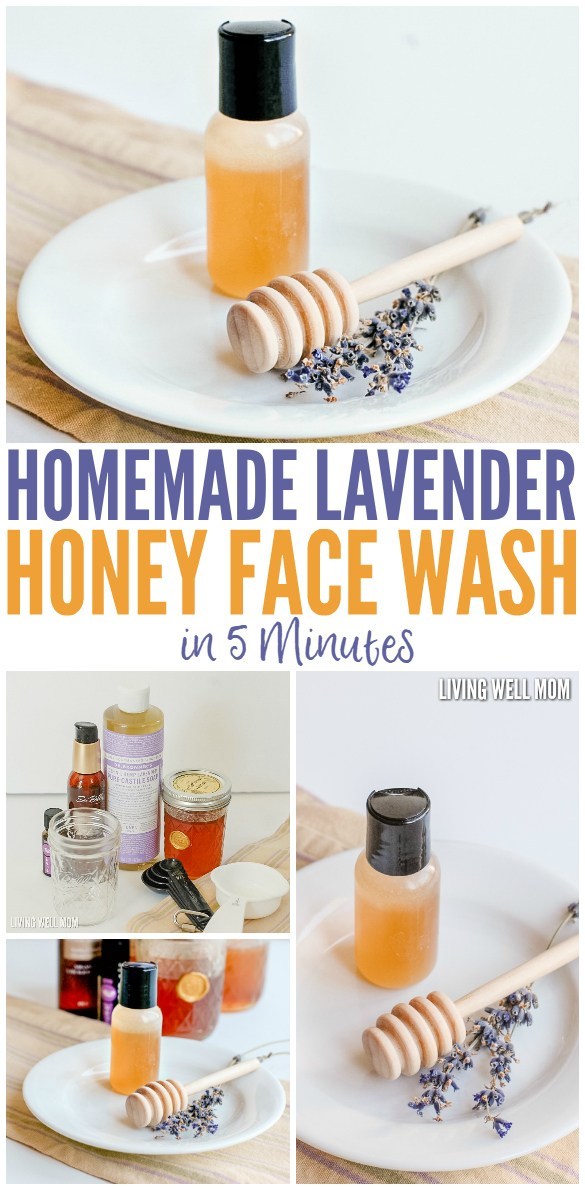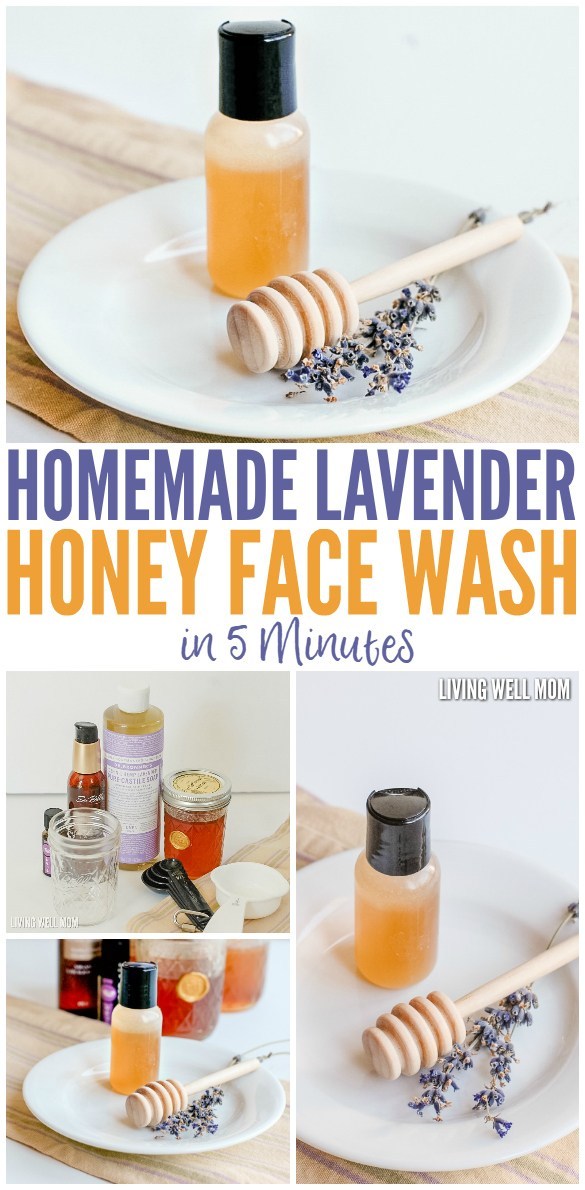 Pamper your skin with this DIY lavender and honey face wash. That's right, you just need to spend only 5 minutes to make this face wash. It contains honey, argan oil, and lavender essential oil. All of these ingredients are packed with antioxidants and help slow down the aging process. Check out how to make this anti-aging face wash.
Click here for the full recipe
---
5. DIY Anti-Aging Eye Cream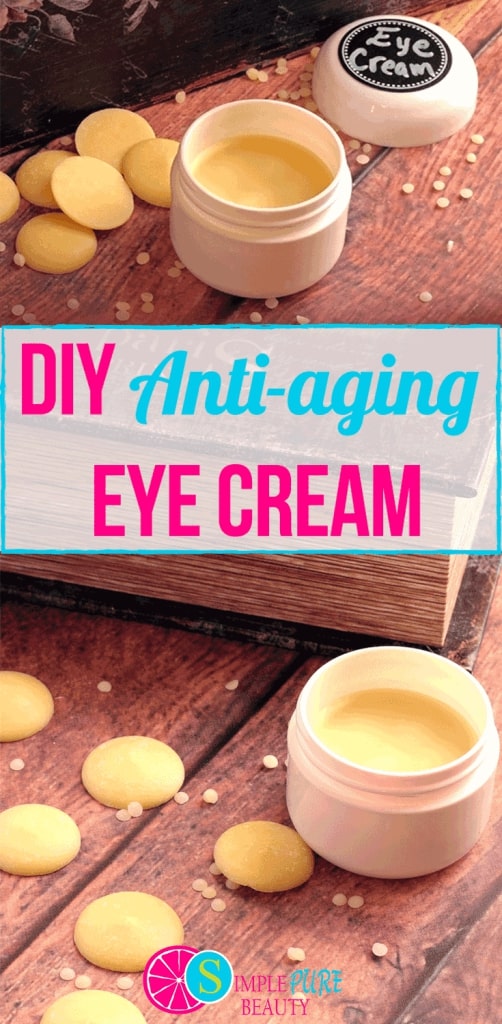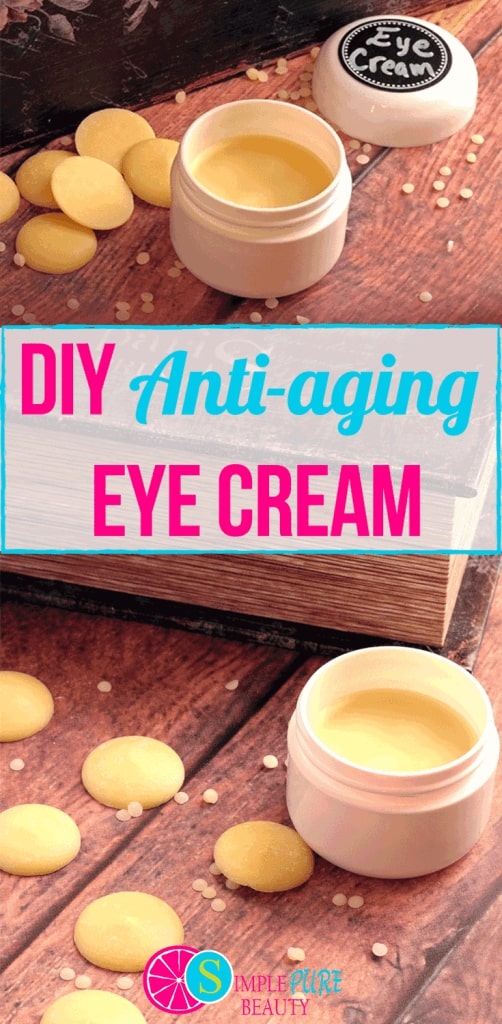 This DIY natural anti-aging eye cream is simple to make and helps reduce the appearance of fine lines and wrinkles on delicate skin. It contains coconut oil which penetrates deep into the skin to moisturize it. It also contains rosehip seed oil which is full of antioxidants like vitamin A, C, and E and essential fatty acids too. This helps nourish your skin and reduce wrinkles and dark circles in the eye area.
Click here for the full recipe
---
6. DIY Banana Face Mask For Clear And Glowing Skin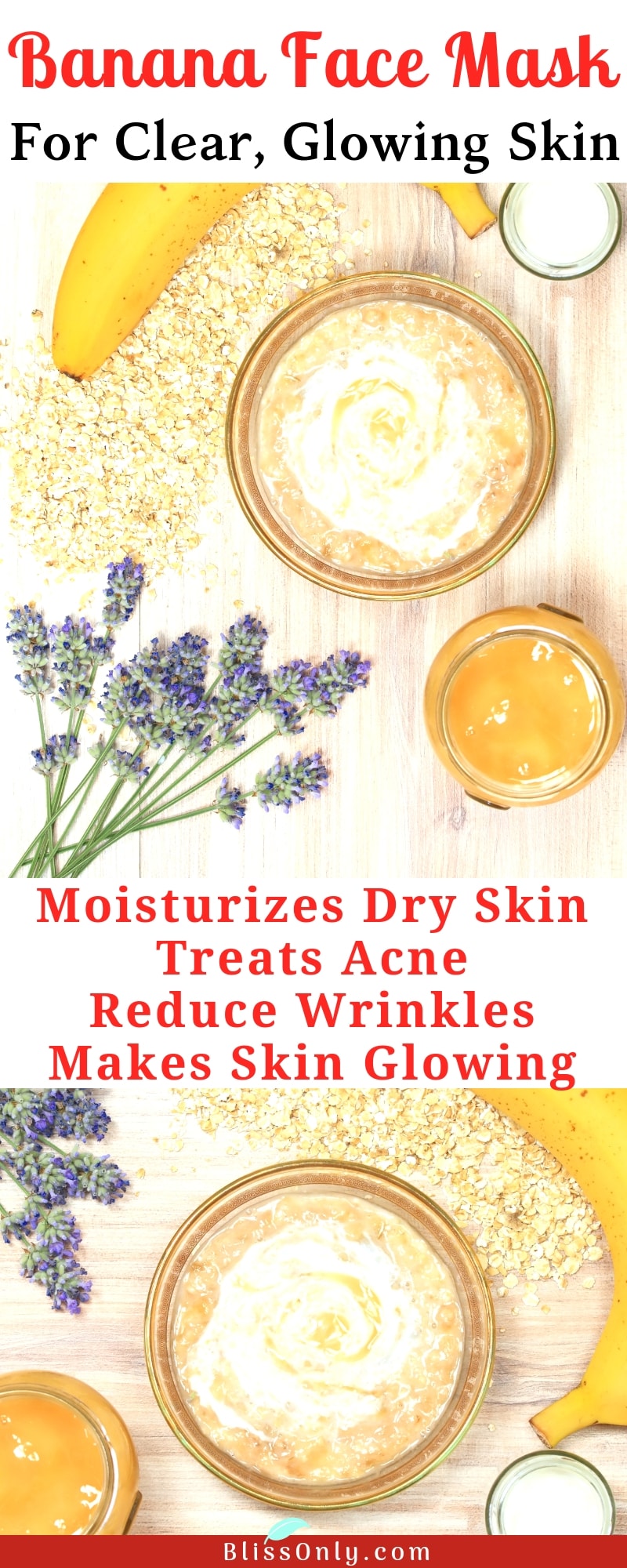 Banana is great as an anti-aging agent. It is packed with vitamin A and vitamin C. These two vitamins work as antioxidants and fight damage-causing free radicals. On the other hand, vitamin C also improves the collagen levels in your skin. This improves the elasticity and firmness of your skin. Hence reduce the appearance of fine lines and wrinkles.
Click here for the full recipe
---
7. DIY Anti-Aging Face Toner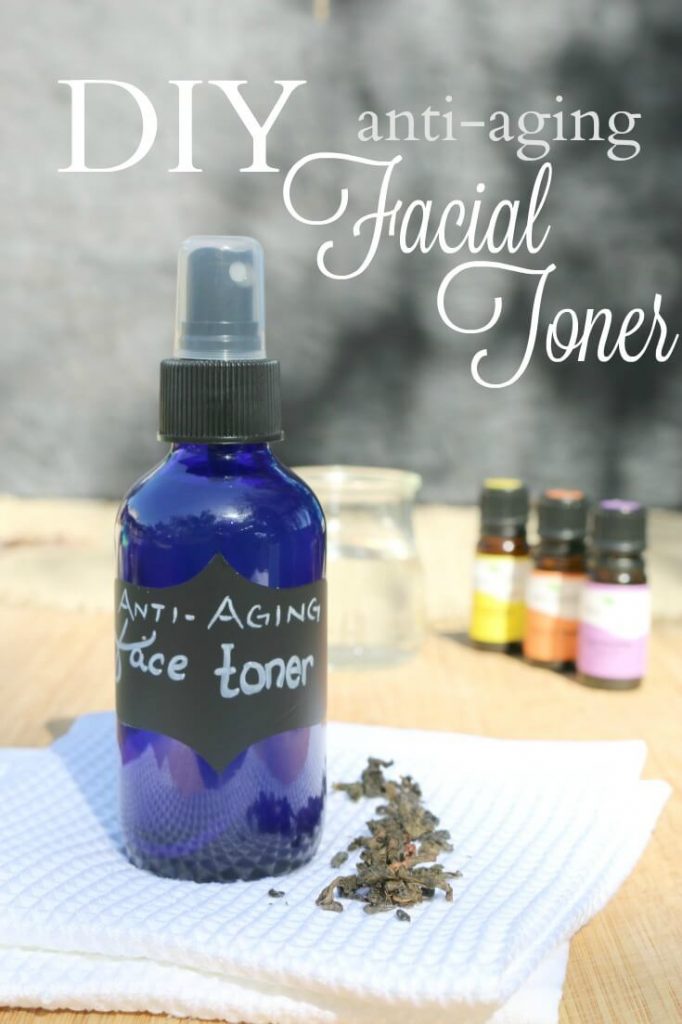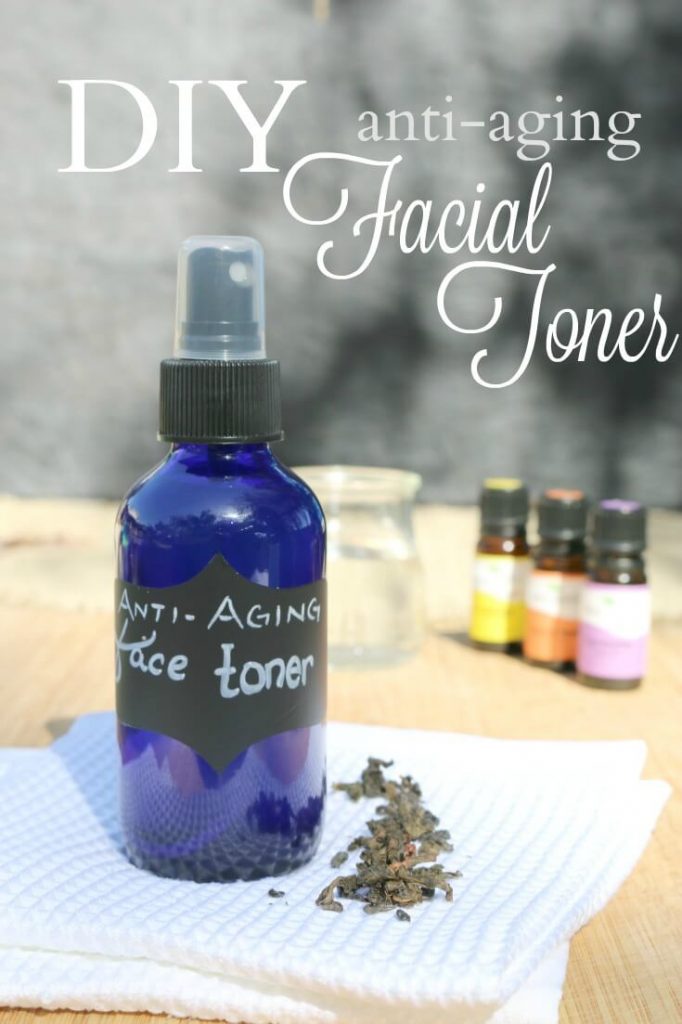 Try this DIY anti-aging facial toner for a soft, smooth and youthful skin. It contains green tea which helps flush out toxins from the skin and aids in skin rejuvenation. Green tea contains tannin which is a powerful antioxidant. It protects your skin from sun damage and reduces fine lines, wrinkles and age spots. This face toner also has witch hazel which contains astringent properties. This helps tighten the skin.
Click here for the full recipe
---
8. DIY Anti-Aging Night Cream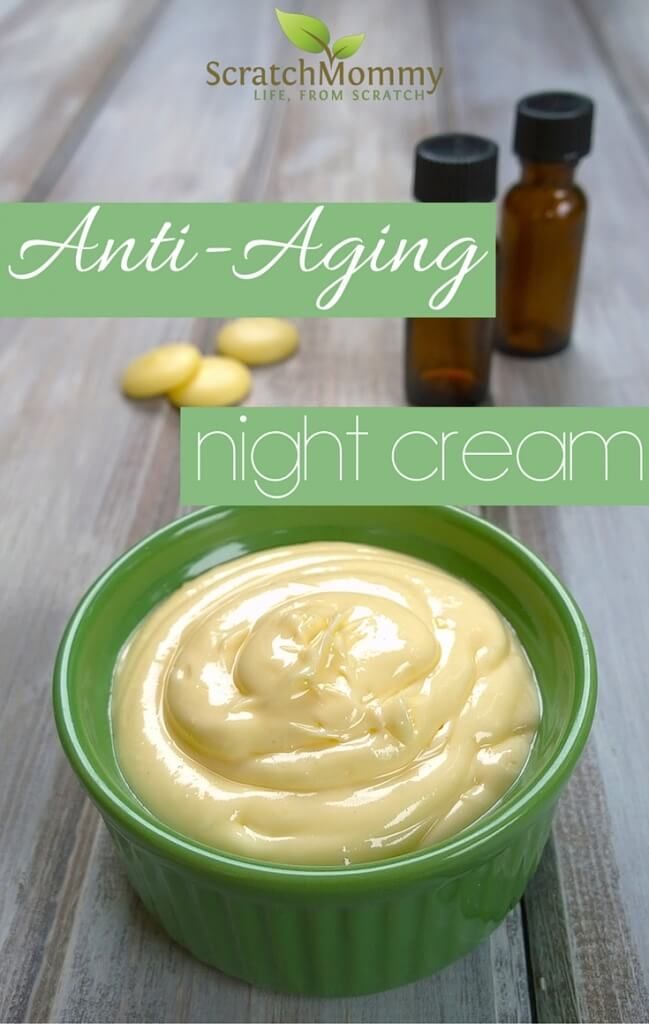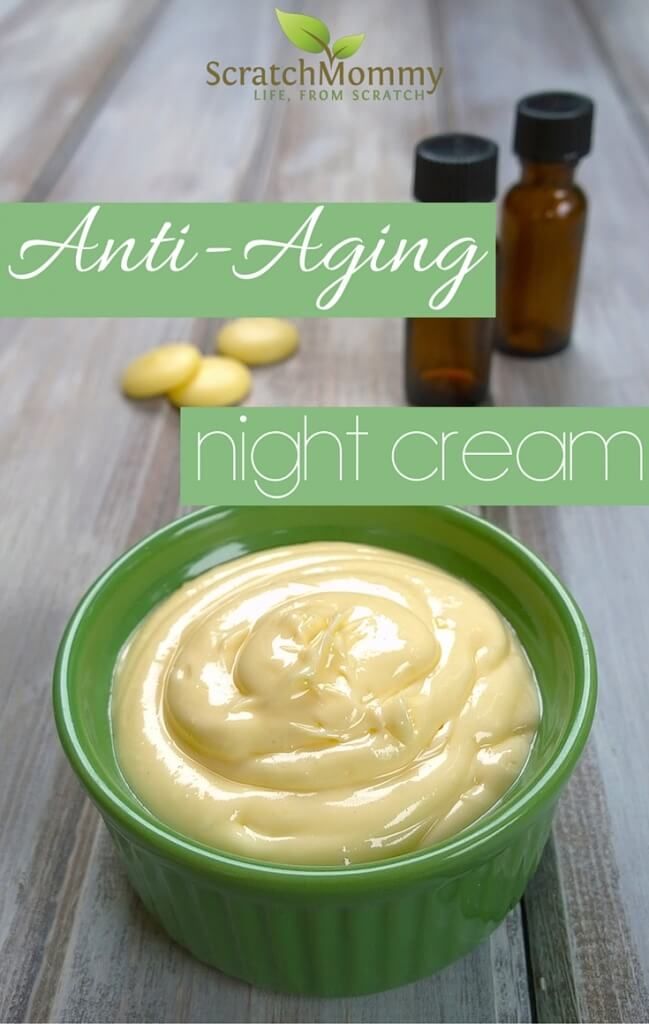 Here is an effective anti-aging night cream that you may have been looking for. It contains rosehip seed oil, almond oil and anti-aging essential oils like geranium, carrot seed, and lemon. This cream helps restore the lost moisture in your skin. It also helps fade dark spots and make your skin tone even. Hence with this night cream, you can fight wrinkles and promote youthful, smooth skin.
Click here for the full recipe
---
9. 3 Ingredient DIY Face Oil- Great For Anti-Aging!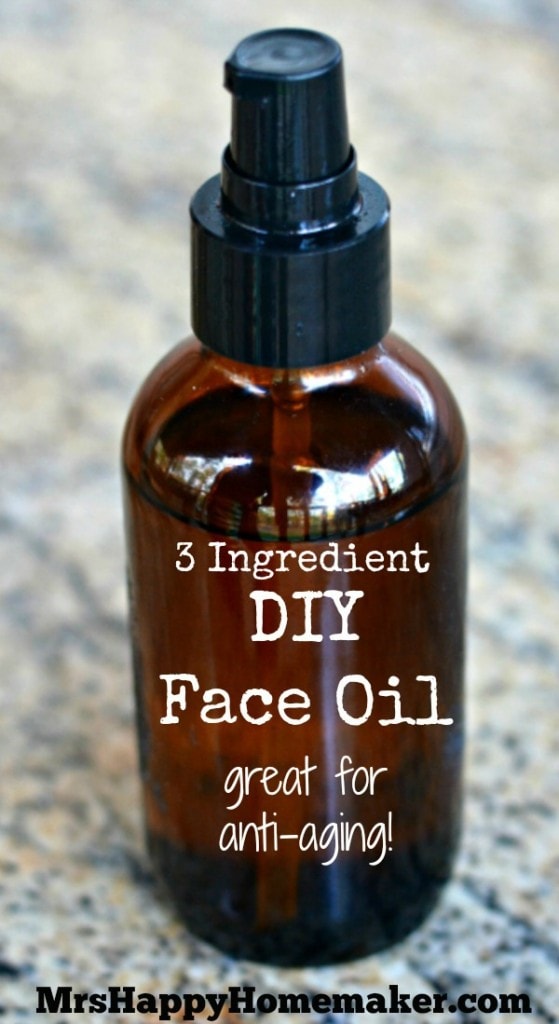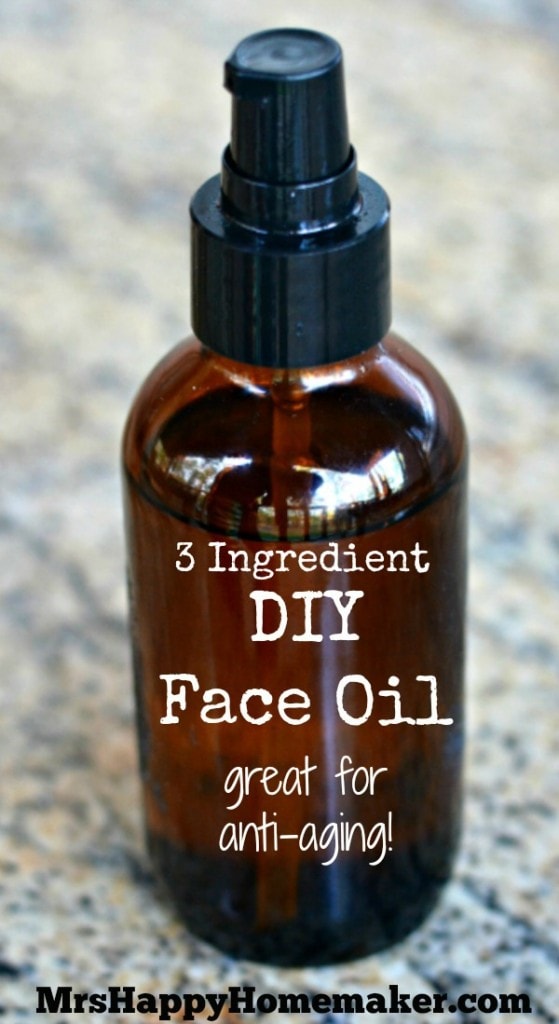 If you are looking for a face oil which doesn't cost you a lot of money, this is the right one for you. It is just made with 3 ingredients. So you can make it in a jiffy. This face oil moisturizes your skin, making it soft and smooth. It is very light in texture and provides great anti-aging benefits. It works great for hyperpigmentation too.
Click here for the full recipe
---
10. Natural Anti-Aging Body Lotion Recipe With SPF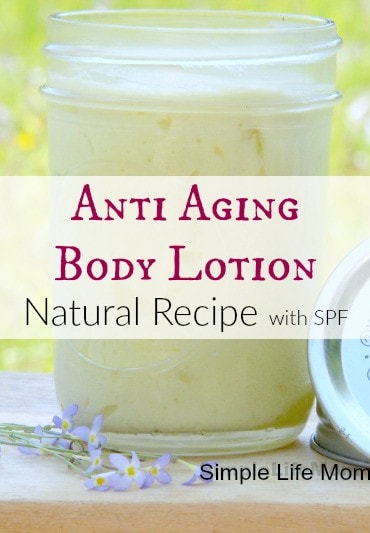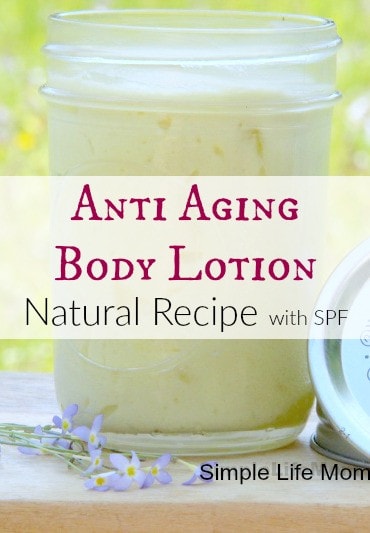 This body lotion is very light and non-greasy. It provides much-needed hydration to your skin. It contains powerful antioxidants that provide skin healing and anti-aging benefits to your skin. Check out how to make this body lotion at home.
Click here for the full recipe
---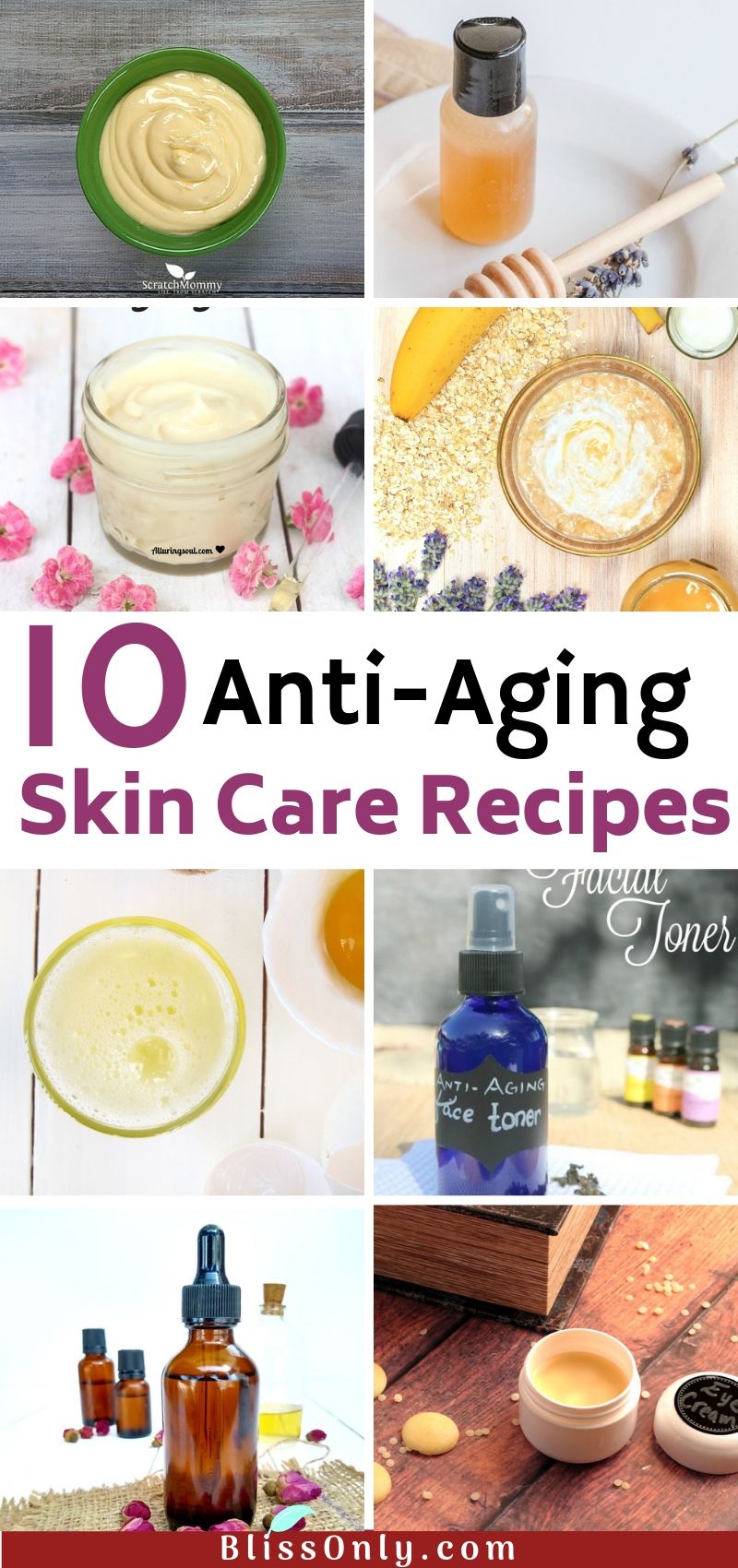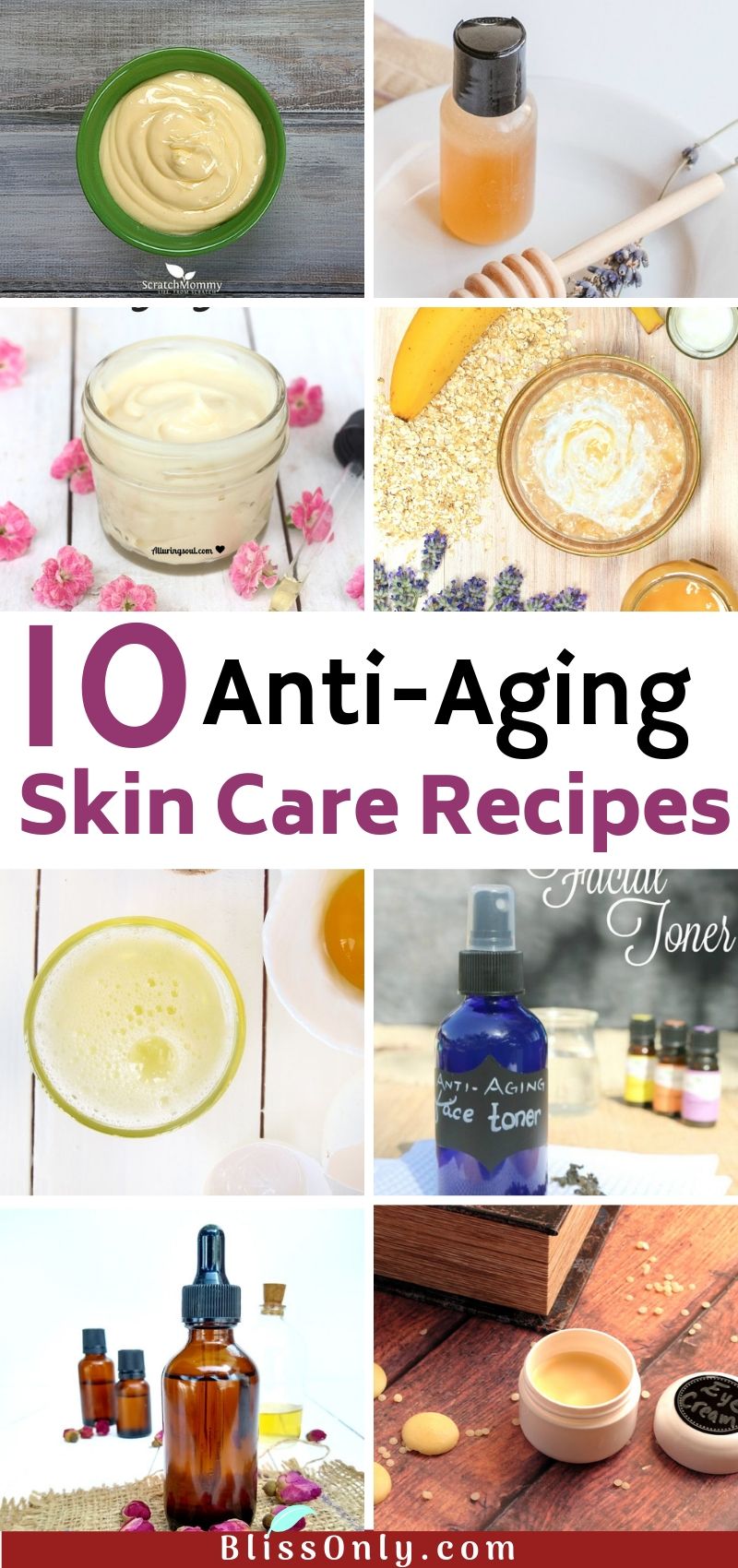 ---