Have you got tired of spending tons of money in search of your perfect anti-aging skincare product? If so, its time to look around your kitchen and make your own product. Here I am talking about an egg white face mask. Egg whites are very popular when it comes to aging skin. It is rich in antioxidants, proteins that help reduce the appearance of wrinkles. Hence make your skin youthful and glowing. So, in this post, I am going to share an amazing DIY anti-aging egg white face mask recipe.
Now before heading down to the recipe, let me explain why this egg white face actually works for aging skin.
---
Benefits Of DIY Anti-Aging Egg White Face Mask
Egg White
Egg whites are a rich source of riboflavin which possesses antioxidant properties. Riboflavin helps in neutralizing free radicals that damage skin cells. It also helps in repairing damaged skin cells. Hence applying egg whites helps in preventing premature aging of the skin.
According to North Carolina Egg Association, the egg white contains more than half the egg's total protein, a majority of the egg's niacin, riboflavin, magnesium, potassium and sodium, and none of the fat(source).
 One of the main reason of behind wrinkles is a decrease in skin's collagen levels. Glycine is one of the main amino acids that make up collagen in your skin. Since egg whites are high in glycine(source), that increases the collagen levels in your skin. This improves your skin's elasticity and makes your skin youthful.
Scientific studies suggest that increased glycine concentration enhance collagen synthesis(source).
Egg whites contain powerful astringent properties. This helps shrink pores. Hence tightens your skin eventually.
Lemon Juice
Lemon juice is high in vitamin C (source). Vitamin C is a powerful antioxidant that fights free radicals to prevent skin cell damage. Scientific research suggests that vitamin C provides protection against free radicals-induced cellular damage by scavenging of reactive oxygen species(source).
It is a rich source of citric acid. Citric acid increases collagen production in the skin. This improves the elasticity and strength of your skin. Hence reduces the appearance of wrinkles.
Since lemon juice is high in vitamin C, it prevents the overproduction of melanin. This helps in lightening skin pigmentations like dark spots, age spots, and sun spots.
Frankincense Essential Oil
Frankincense Essential Oil works great for fading scars, dark spots and age spots. Hence makes your skin tone even.
It promotes skin cell regeneration. This helps in improving your skin complexion and reduce signs of aging.
Its powerful antioxidant properties eliminate harmful free radicals and prevent cell damage. This helps slow down skin's natural aging process.
It boosts collagen production in your skin. This improves the elasticity and strength of your skin. Hence adding frankincense oil to your face mask will help in skin tightening.
---
How To Make Anti-Aging Egg White Face Mask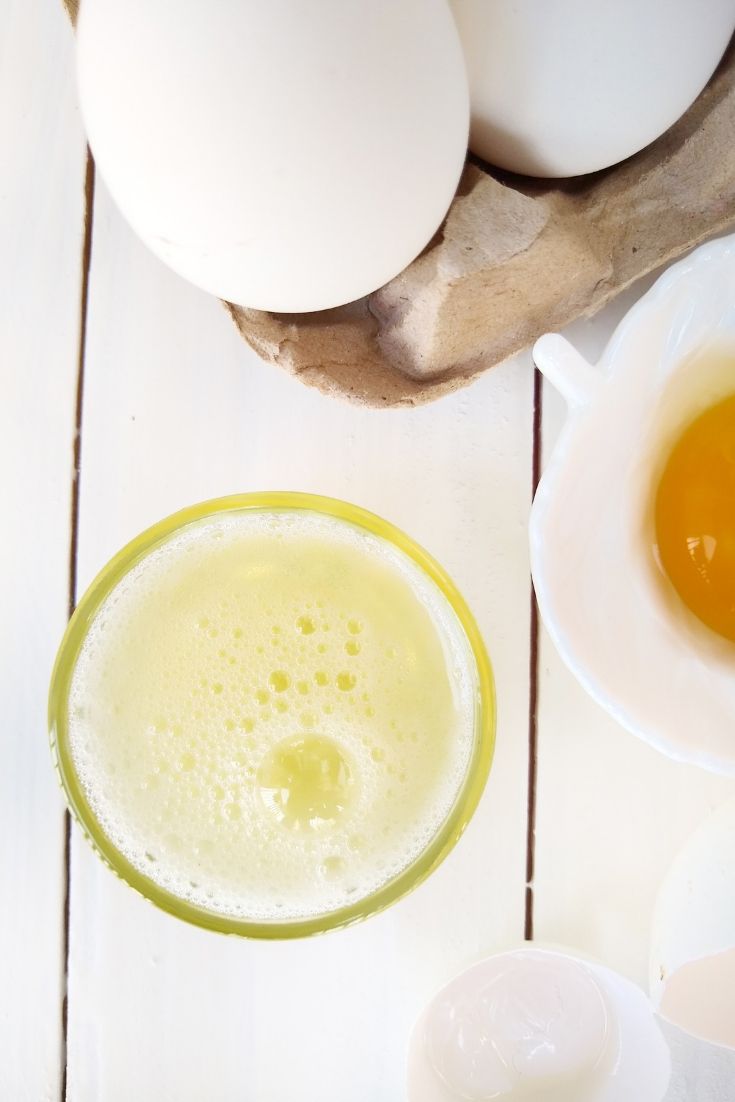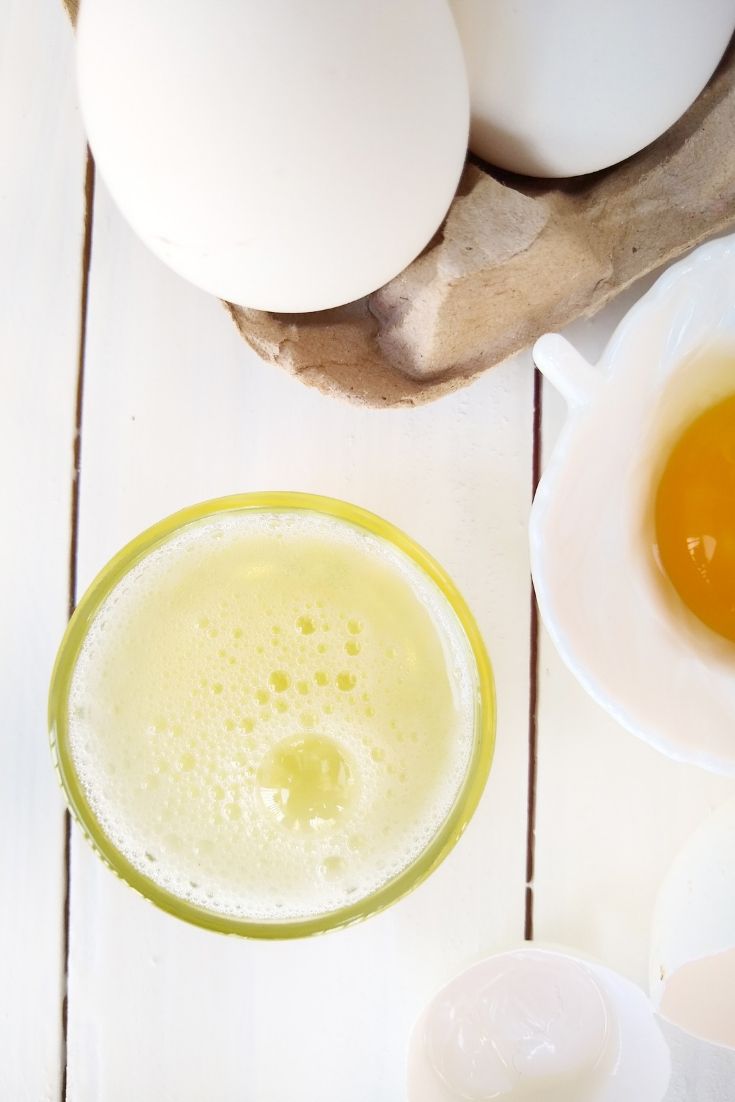 DIY Anti-Aging Egg White Face Mask
Apply this DIY anti-aging egg white face mask that helps in skin tightening, shrink pores, reduce wrinkles, make your skin youthful & glowing.
Recipe type: Anti-Aging Egg White Face Mask
Cuisine: DIY, Beauty
Ingredients
1 Egg White
1 Teaspoon Lemon Juice
2-3 Drops Frankincense Essential Oil (Buy Here)
Instructions
Now take an egg and separate the egg white from the yolk.
Pour the egg white into a bowl, add one teaspoon of freshly squeezed lemon juice.
Mix all the ingredients well and add 2-3 drops of frankincense essential oil.
How To Use
Cleanse your face properly.
Apply this mixture on your cleansed and dry face.
Keep it on for 15 minutes.
Now rinse the face mask off properly.
Apply this face mask 2-3 times a week. This will help reduce the appearance of fine lines and wrinkles.
Precaution
Be sure to do a patch test to make sure your skin does not have an adverse reaction to the oils used in the face mask. The inner forearm is a great place to do a test since the skin is delicate, similar to facial skin.
Pregnant women, infants, and young children should avoid certain essential oils. So make sure to consult your medical practitioner beforehand.
Do not put essential oils in your eyes, ears, nose or mucous membranes.
Individuals with sensitive skin or allergies should perform a patch test before applying this face mask to ensure there is no allergic reaction.
Egg whites are not something that will benefit your body from inside only. Including it in your skincare regimen will help you get healthy and glowing skin.  Now when it comes to aging skin, applying this face mask regularly will help you get youthful skin.
Have you tried egg white face mask before? Please let me know in the comments below.
You might also like these posts on anti-aging: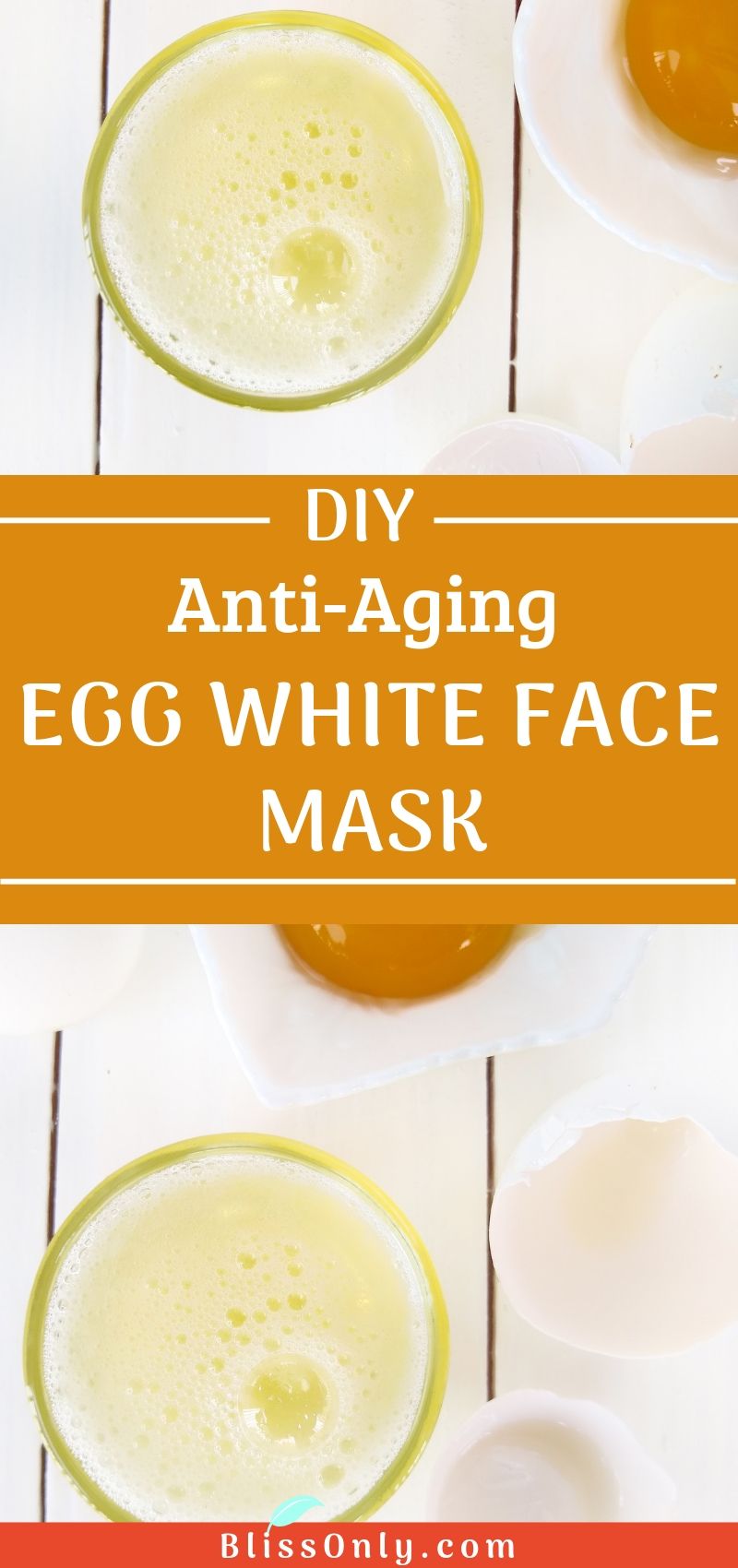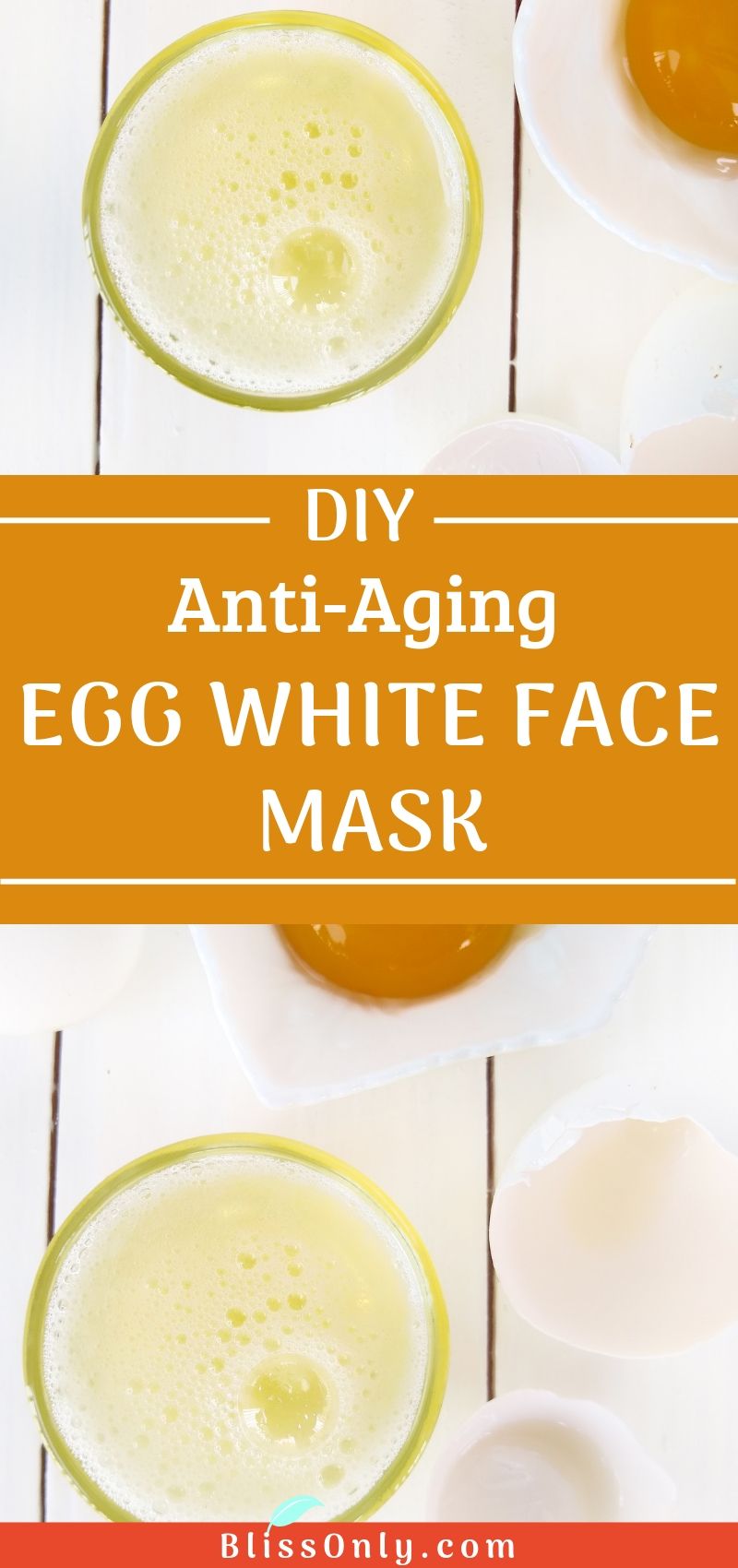 ---