DIY Anti-Aging Egg White Face Mask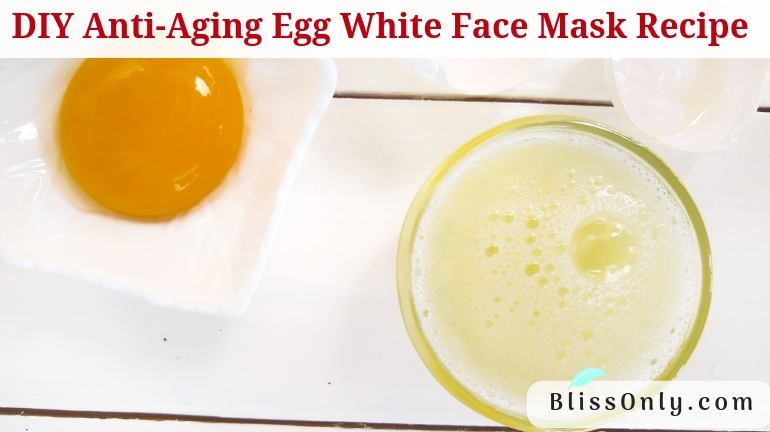 Recipe type: Anti-Aging Egg White Face Mask
Cuisine: DIY, Beauty
1 Egg White
1 Teaspoon Lemon Juice
2-3 Drops Frankincense Essential Oil (Buy Here)
Now take an egg and separate the egg white from the yolk.
Pour the egg white into a bowl, add one teaspoon of freshly squeezed lemon juice.
Mix all the ingredients well and add 2-3 drops of frankincense essential oil.
Cleanse your face properly.
Apply this mixture on your cleansed and dry face.
Keep it on for 15 minutes.
Now rinse the face mask off properly.
Apply this face mask 2-3 times a week. This will help reduce the appearance of fine lines and wrinkles.
Recipe by
BlissOnly
at https://blissonly.com/diy-anti-aging-egg-white-face-mask/