When it comes to DIY face masks activated charcoal mask is one of the popular ingredients. Activated charcoal has got so many benefits to offer that you can't resist including in your face mask. Its exfoliation ability helps your skin pores get rid of excess oil, dirt and dead skin cells. It has powerful antibacterial and anti-inflammatory properties help treat your stubborn acne. So in this post, I have come up with some of the best DIY charcoal mask recipes that you can make to detoxify your face. Keep reading to get some exciting face masks recipes.
---
11 DIY Charcoal Mask To Detox Your Face
1. Pore Minimizer Charcoal Face Mask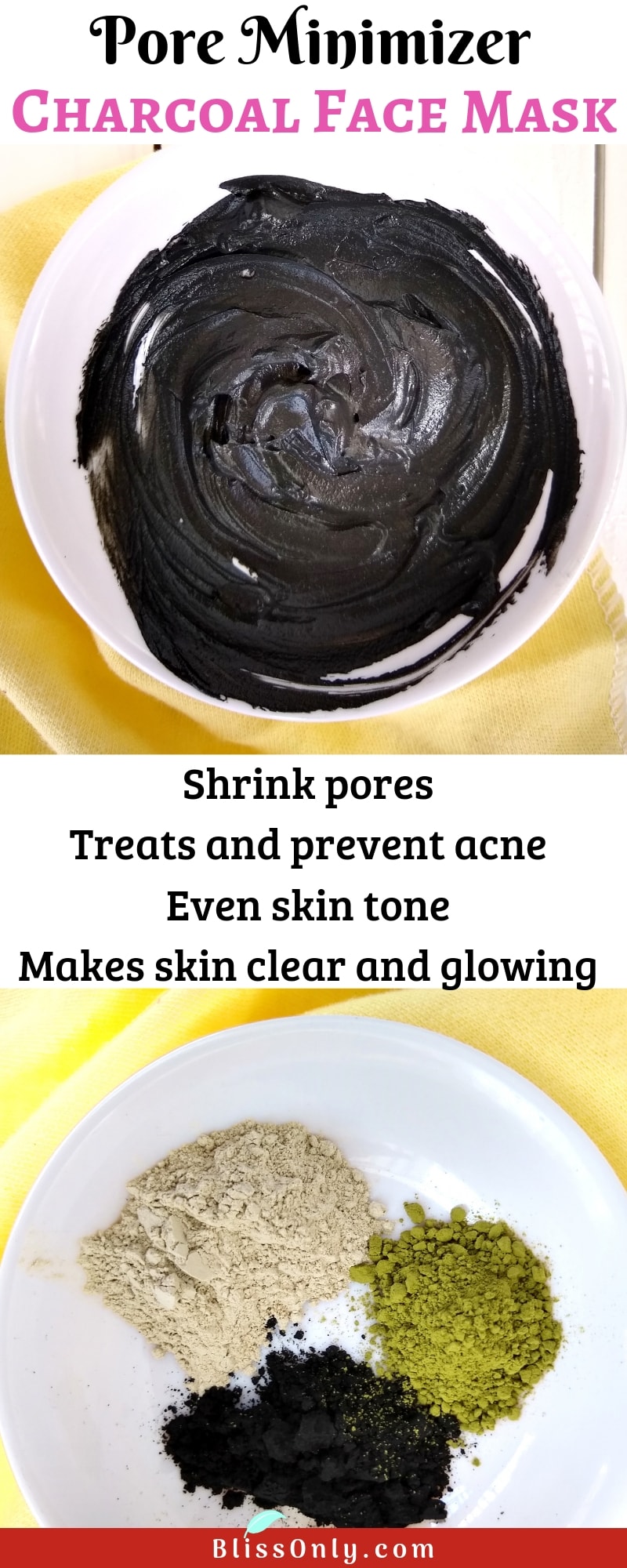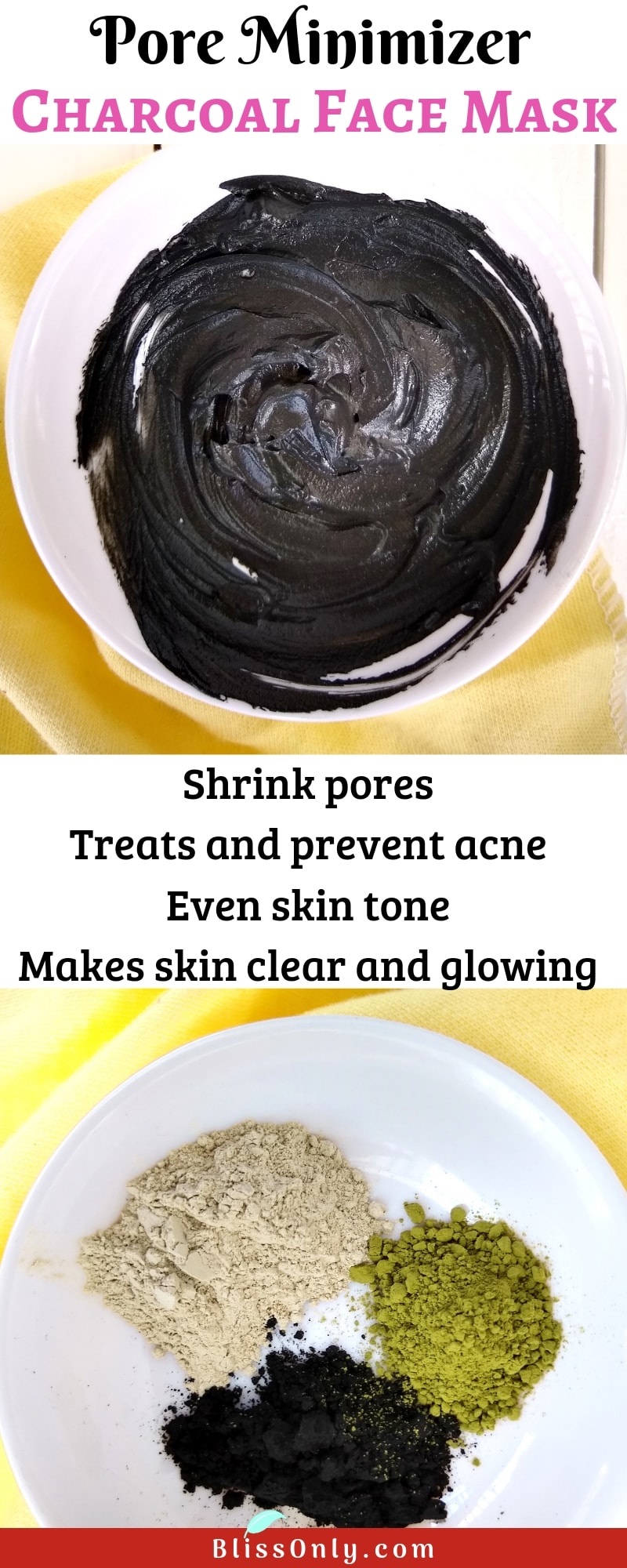 If you can't get rid of enlarged pores, this is the face mask that you need. This homemade charcoal mask also includes green tea, bentonite clay, and apple cider vinegar. These three ingredients work together with activated charcoal to unclog pores and minimize their appearance. Hence giving you clear and naturally glowing skin.
Click here for the full recipe
---
2. 
Summer Healing Charcoal Face Mask For All Skin Woes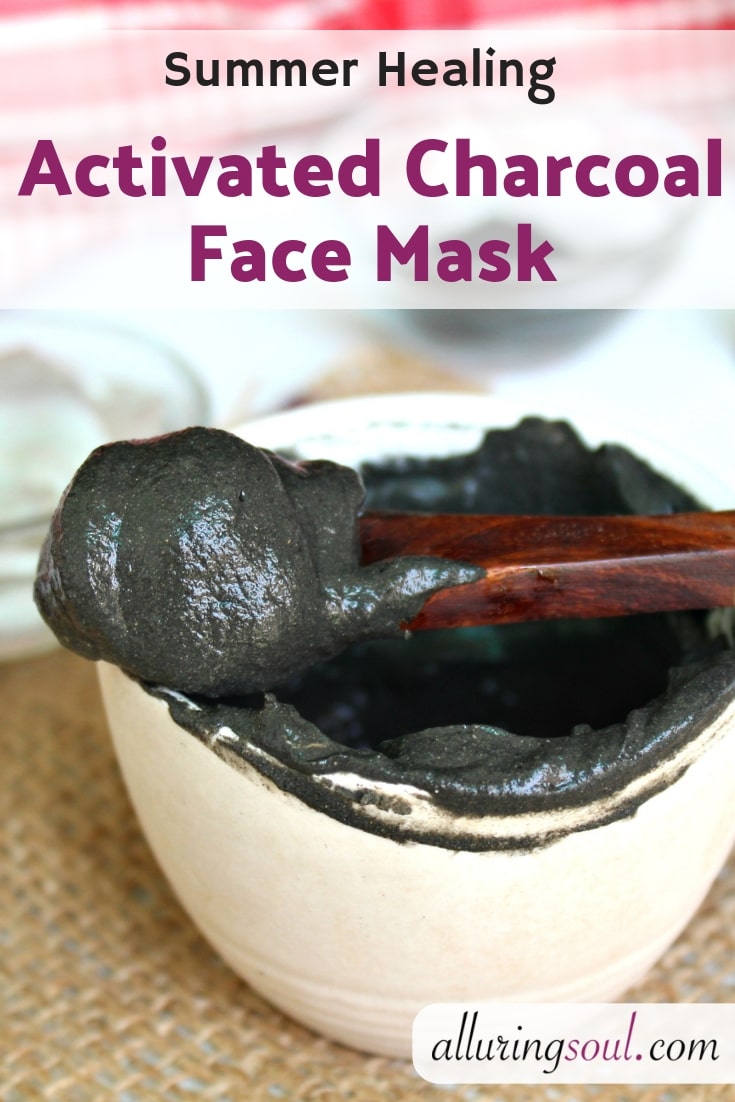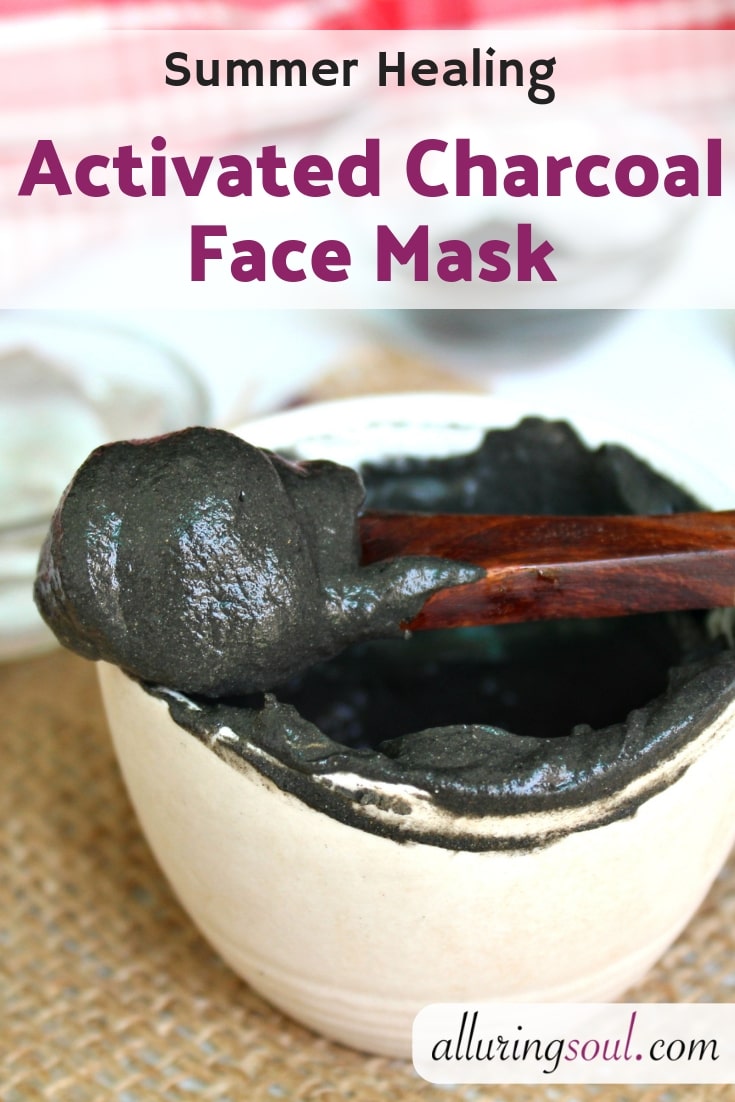 Protect your skin from the harsh summer heat with this face mask. This DIY charcoal mask includes aloe vera gel and carrot seed oil. Aloe vera gel hydrates your skin and soothes the sun irritated the skin. While carrot seed oil contains vitamin A which is a powerful antioxidant. This helps rejuvenate your skin and prevents signs of aging like pigmentation, wrinkles, uneven skin tone.
Click here for the full recipe
---
3. Detoxing
 Face Mask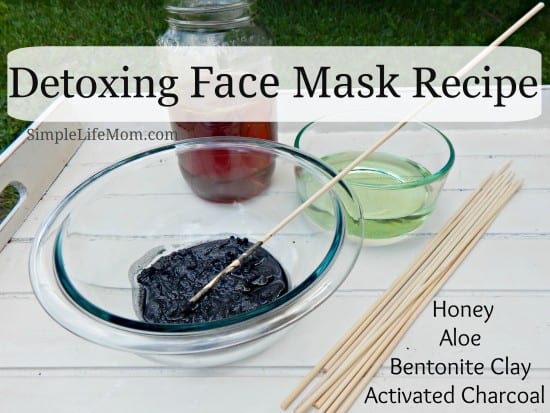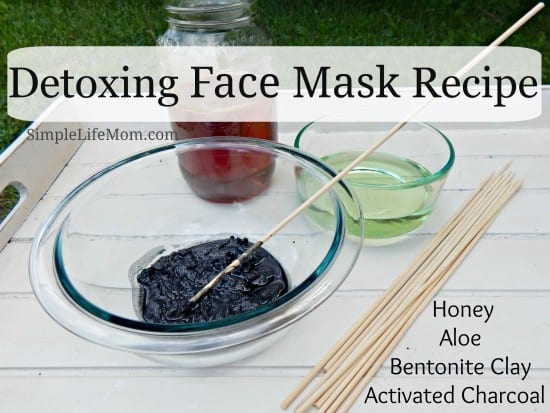 When a face mask is made of activated charcoal and honey, detoxing of the face is easy. This DIY charcoal mask deeply cleanse pores by removing dirt, dead skin cells and toxins. You can also add an essential oil of your choice to boost the effectiveness of this detoxing face mask.
Click here for the full recipe
---
4. DIY Charcoal Mask (Without Glue) – For Acne and Clogged Pores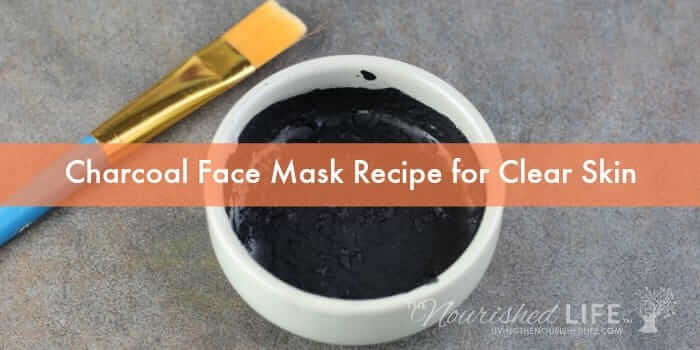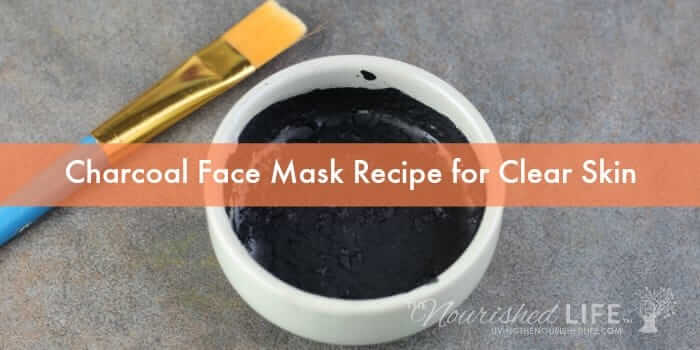 Oily skin often leads to clogging of pores and eventually develop acne. This DIY charcoal mask is perfect for getting rid of acne. This face mask includes charcoal, bentonite clay, and baking soda. Charcoal and bentonite clay contains powerful antibacterial properties, which eliminates acne-causing bacteria from your skin. While baking soda unclogs pores and absorbs excess oil on your skin.
Click here for the full recipe
---
5. Charcoal And Turmeric Peelable Face Mask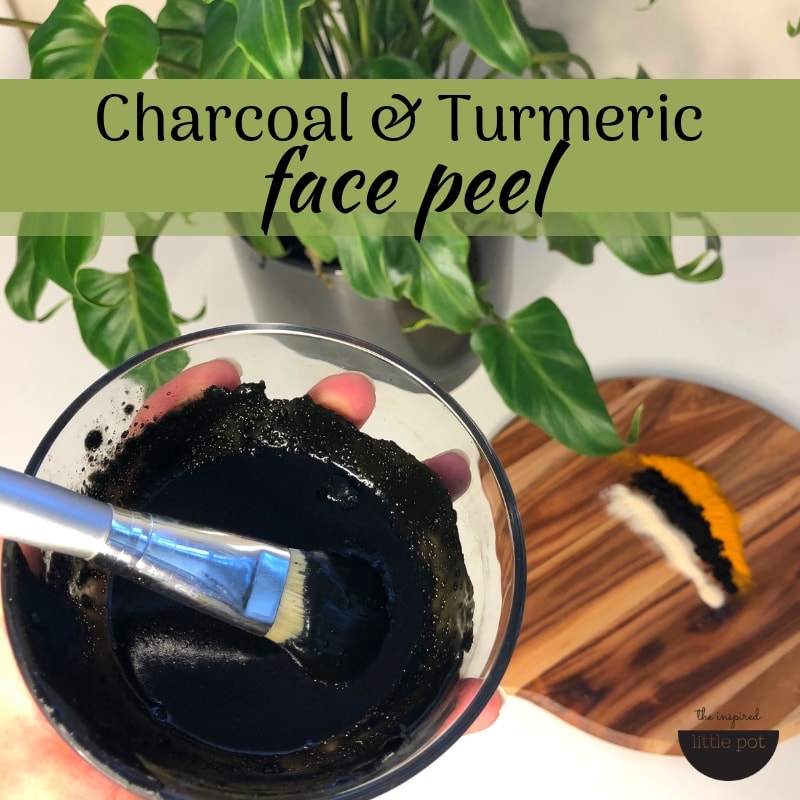 This DIY activated charcoal peel-off mask helps you get rid of stubborn blackheads. It is made with gelatin and cleansing ingredients like turmeric and jojoba oil. This peel-off face mask pulls out the excess oil clogged in the pores. Hence makes your skin clear and germs free.
Click here for the full recipe
6. 
Detoxifying Activated Charcoal Sugar Scrub with Essential Oils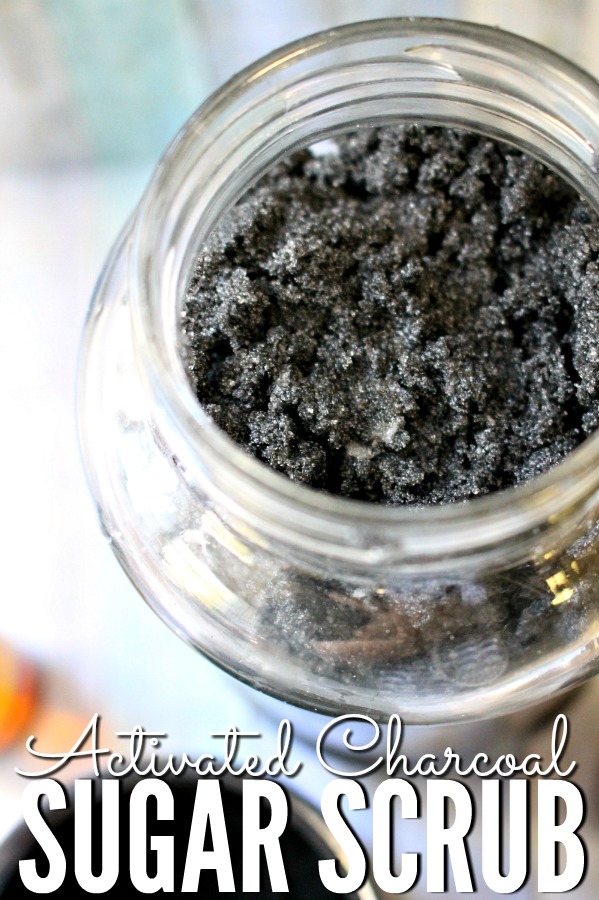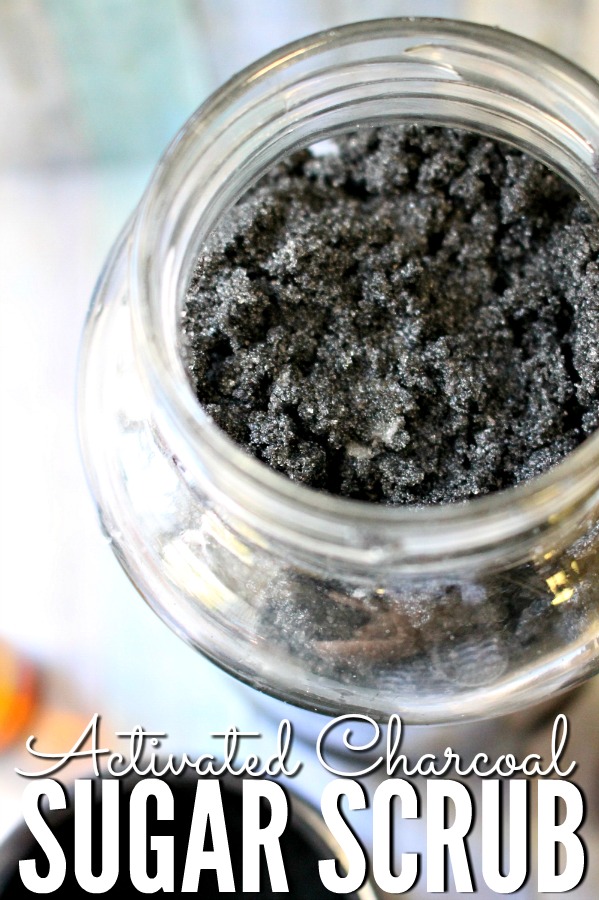 Sugar scrubs are one of the most effective exfoliating product. When you apply a sugar scrub containing charcoal, the result will be clear and glowing skin. This sugar scrub recipe also includes essential oils like frankincense, lavender, and geranium. These essential oils calm your skin and make your skin tone even.
Click here for the full recipe
---
7. 
DIY Charcoal Mask with Rosehip and Tea Tree Oils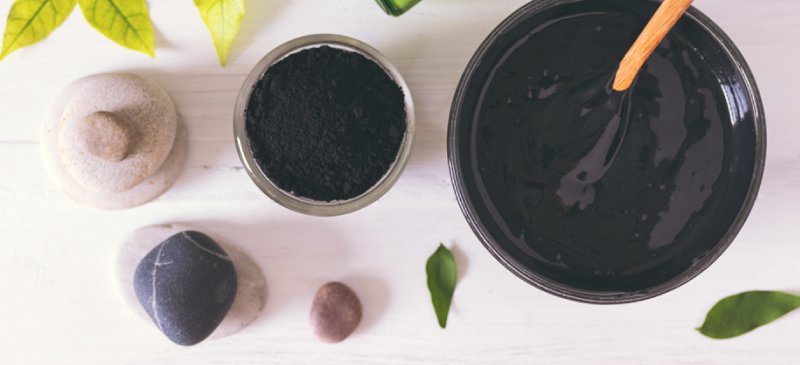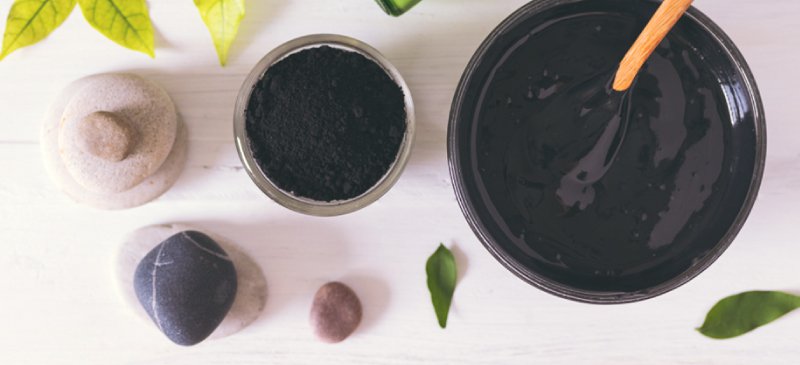 This is an all-in-one cleansing face mask. It is made with charcoal, apple cider vinegar, and bentonite clay which helps exfoliate the skin. It also includes essential oils like rosehip oil and tea tree oil. These two essential oils moisturize as well as kill harmful bacteria feeding off your skin.
Click here for the full recipe
---
8. 
DIY CLEANSING FACE MASK WITH CHARCOAL + GREEN TEA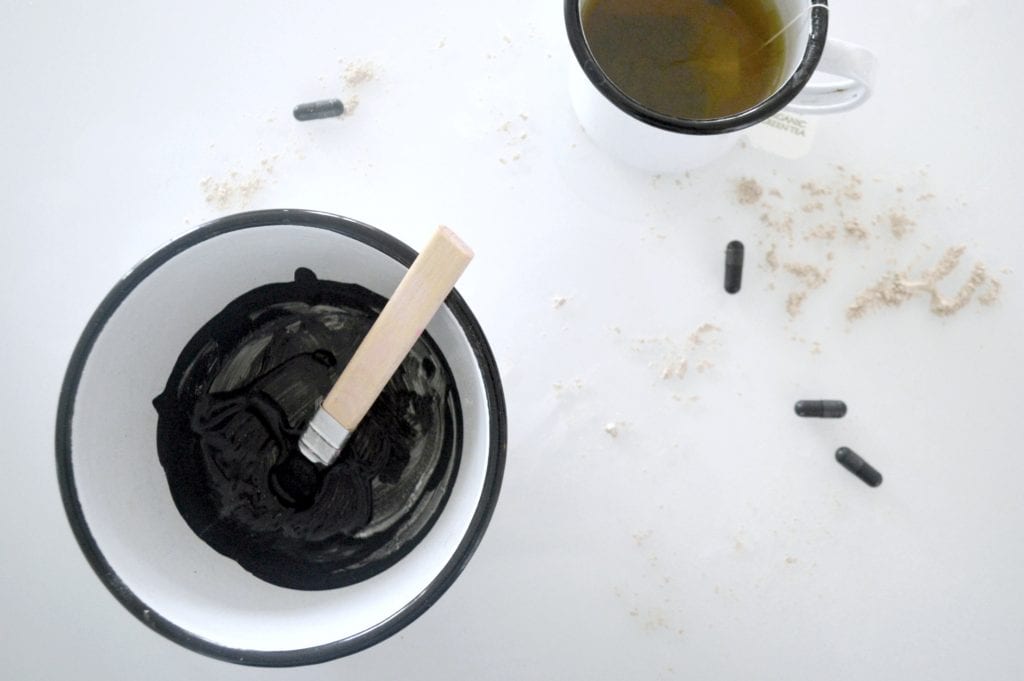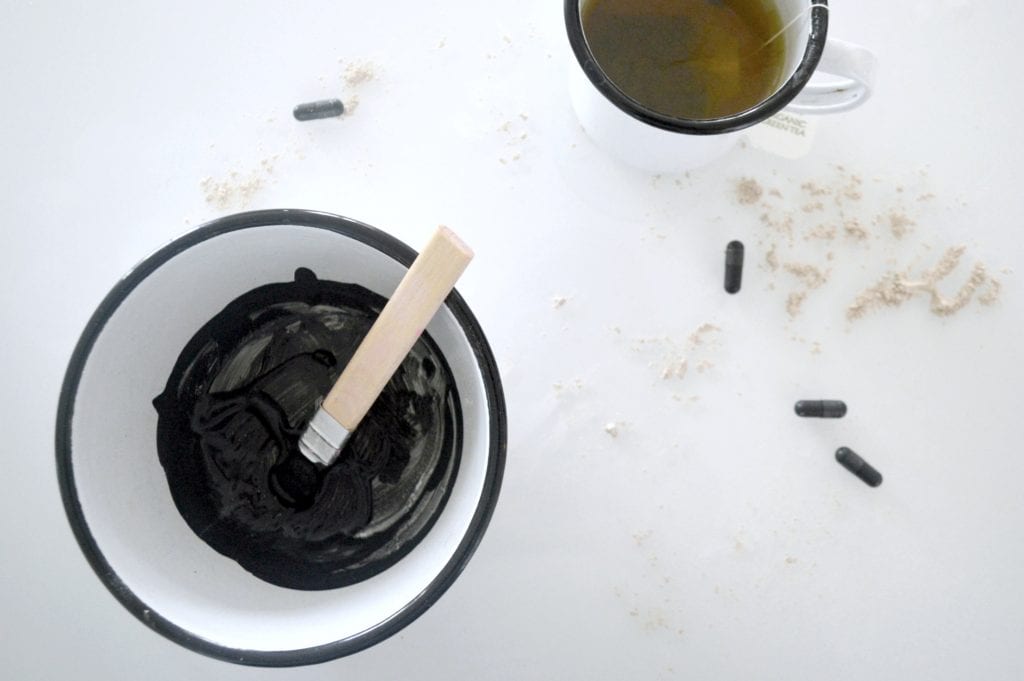 You must have heard about the health benefits of drinking green tea, but did you know it is as much beneficial when applied topically. Well, this face mask allows you to avail the skin benefits of green tea. Green tea is full of antioxidants and has cleansing and anti-inflammatory benefits. This charcoal face mask also includes kaolin clay and peppermint essential oil. Kaolin clay helps in light oil absorption. While peppermint oil is cooling and soothing to the skin.
Click here for the full recipe
---
9. 
DIY Peel-Off Charcoal Face Mask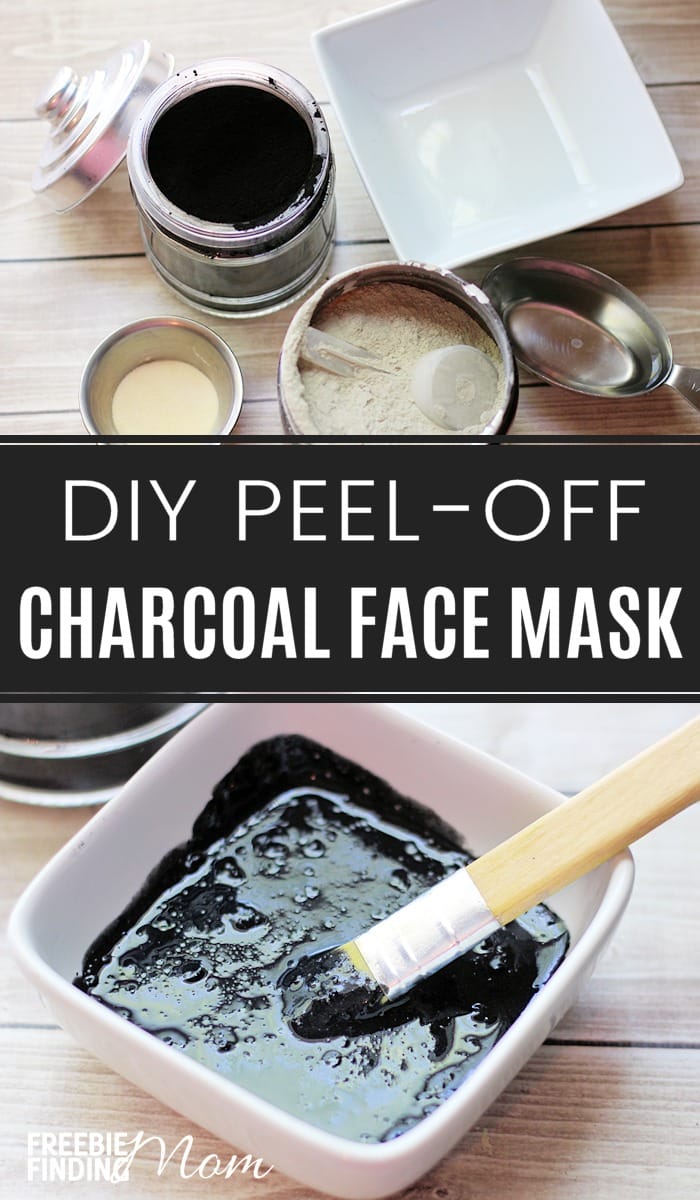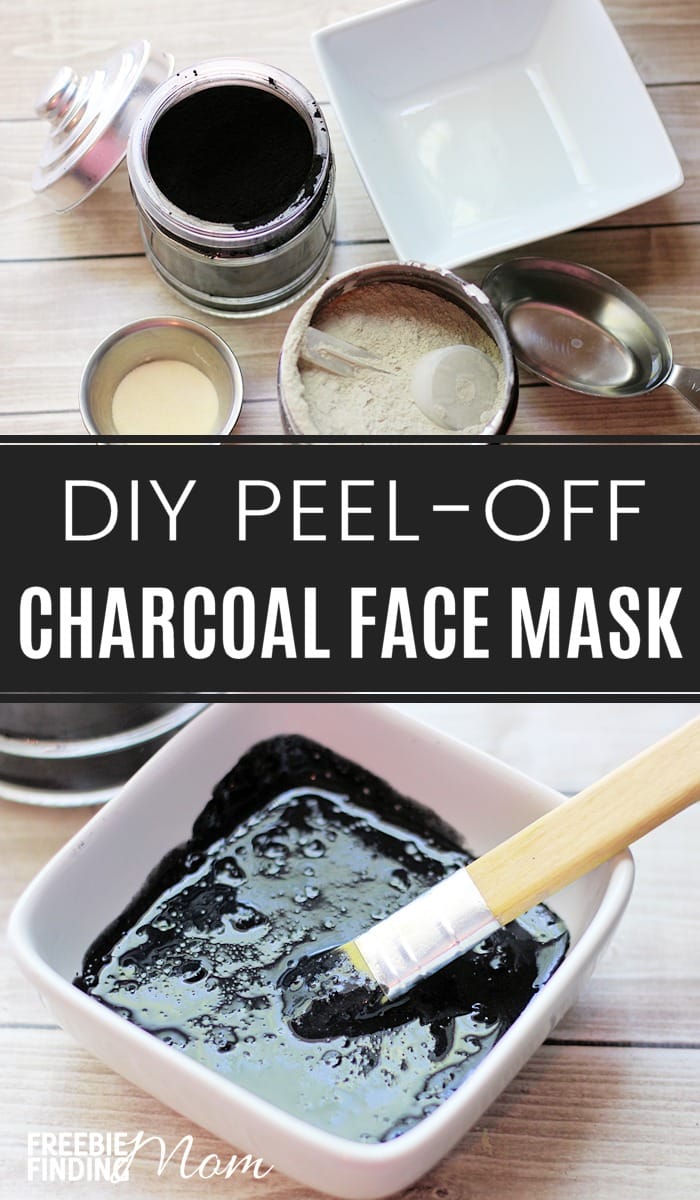 This is another DIY charcoal peel-off mask that you can make at home easily. This one includes charcoal, bentonite clay, and aloe vera gel which help clean out your pores and detoxify your skin. Hence leaving you with smoother, younger looking skin.
Click here for the full recipe
---
10. 
DIY 
Cleansing Charcoal Facial Scrub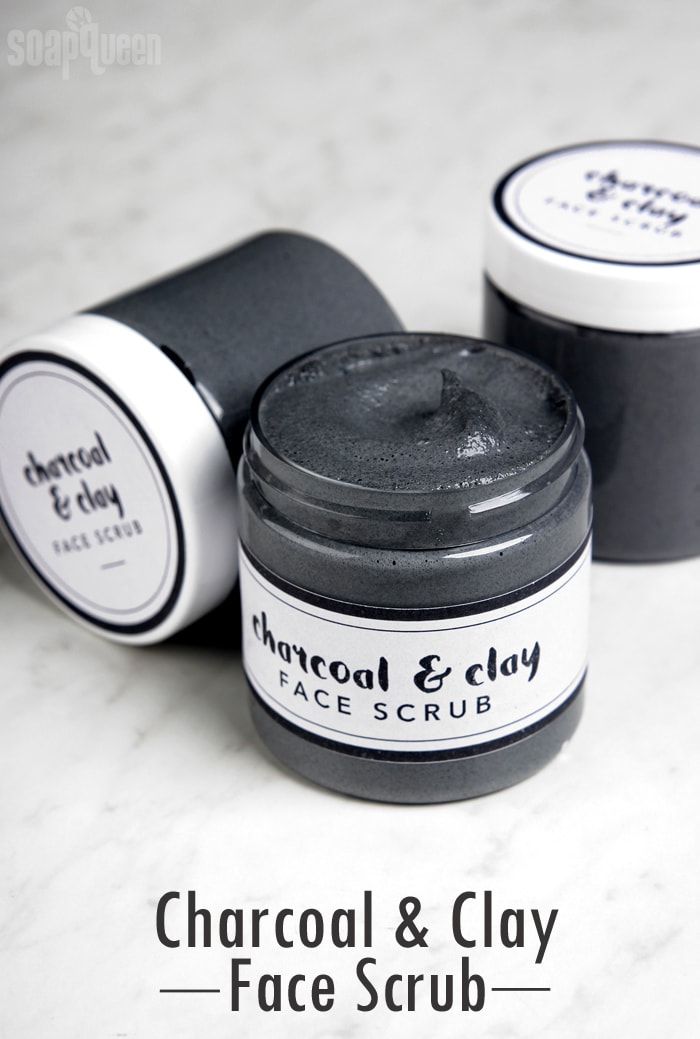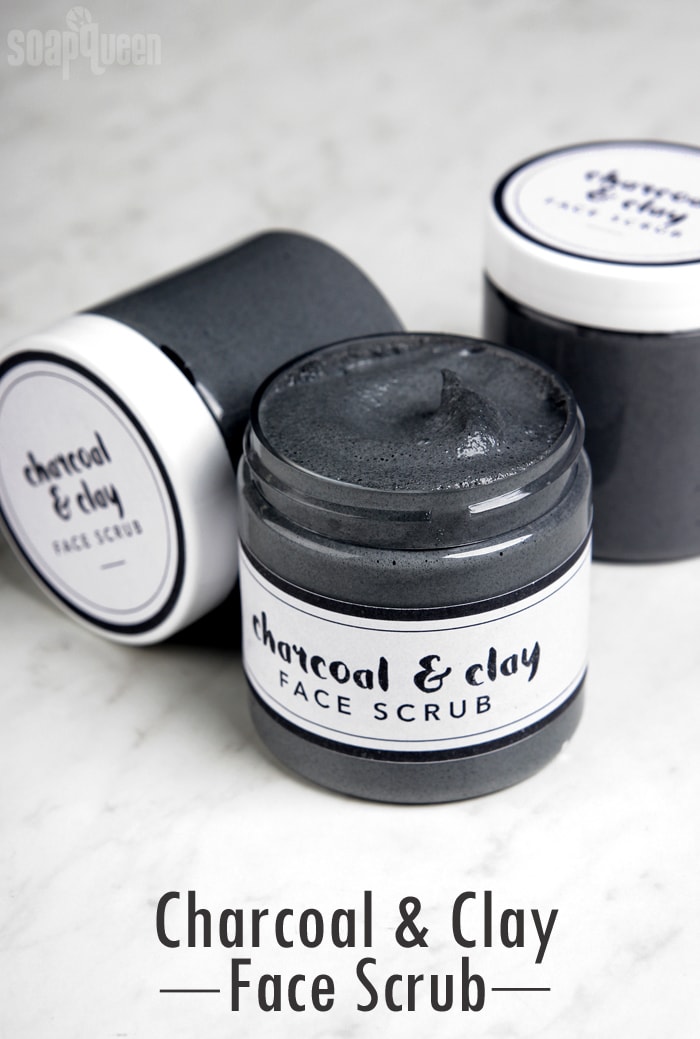 Give this charcoal and clay facial scrub a try to make your skin soft and smooth. This facial scrub is made with Tamanu oil and hazelnut oil which works great for oily skin. The recipe also includes jojoba oil, which increases the exfoliation ability of this charcoal facial scrub.
Click here for the full recipe
---