There are a couple of things that make me love overnight face masks. They are convenient to use, save time, and provide a range of benefits. Hence making the skin healthy and glowing. If an overnight face mask contains aloe vera, it is just the best mask to apply to your face. Aloe vera gel has many benefits for the skin, which include reducing acne, hydrating the skin, sun protection, etc. So here I am with an amazing DIY Overnight Aloe Vera Face Mask Recipe that will give clear and bright skin.
---
Benefits Of Overnight Aloe Vera Face Mask For Bright Skin
Aloe Vera Gel
Aloe vera has amino acids(source), which make the skin soft. It also contains zinc which acts as an astringent to tighten pores.
Aloe vera gel has moisturizing effects and improves skin elasticity and firmness. Hence reduces the appearance of fine lines and wrinkles.
The hormones present in aloe vera, auxins, and gibberellins(source), help in wound healing and have anti-inflammatory action. Thus applying aloe vera gel will soothe the skin and heal wounds.
Aloe vera protects the skin from the harmful effects of UV rays, which is one of the leading causes of premature aging.
Aloe stimulates fibroblast which produces collagen and elastin fibers. This helps in making the skin youthful and glowing.
Lemon Essential Oil
Lemon essential oil has antimicrobial properties which keep away harmful bacteria and fungi to protect the skin from infections.
Lemon essential oil is rich in antioxidants and vitamin C, which help in keeping the skin healthy and boost collagen synthesis. Hence it has anti-aging effects.
Lemon essential oil exfoliates and detoxifies the skin to remove dead skin cells and other impurities. It thus helps in making the skin brighter and clearer.
Jojoba Oil
Jojoba oil is an ingredient used in sunscreens, which signifies its photoprotective properties. It protects the skin from the adverse effects of direct skin exposure.
Jojoba has anti-inflammatory effects and it can be used on a variety of skin conditions including skin infections, skin aging, as well as wound healing(source).
---
How To Make Overnight Aloe Vera Face Mask For Bright Skin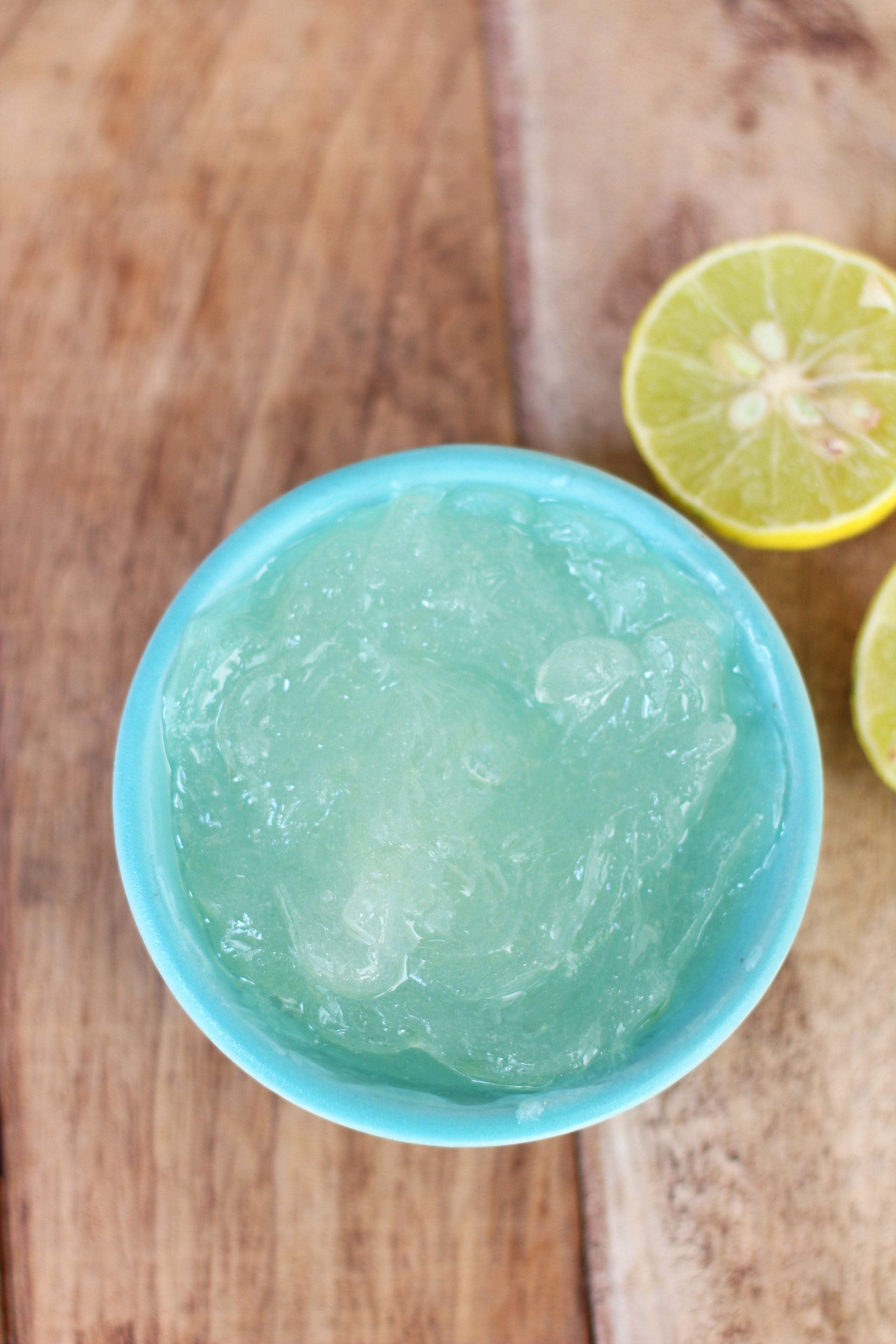 Overnight Aloe Vera Face Mask For Bright Skin
This DIY Overnight Aloe Vera Face Mask provides complete nourishment to the skin and leave your skin clear and bright. It helps treat issues like acne, oily skin, acne scars, dark spots, wrinkles, dry skin, tighten pores, and more.
Recipe type: Overnight Aloe Vera Face Mask
Cuisine: DIY, Beauty
Instructions
Mix aloe vera gel and jojoba oil in a dark glass bottle.
Add lemon essential oil to it.
Shake the bottle for a few seconds to combine the ingredients.
How To Use
Place a small amount of mixture on your clean fingertips and massage it on your face.
Leave it overnight.
Repeat it 2-3 times a week.
Always apply sunscreen before going out in the sun.
---
Precaution
While lemon essential oil provides a wide range of benefits, few individuals may have different experiences. So make sure to take the following notes into consideration before applying lemon essential oil on your skin.
Be sure to do a patch test to make sure your skin does not have an adverse reaction to the oils. The inner forearm is a great place to do a test since the skin is delicate, similar to facial skin.
Do not place lemon essential oil raw on the skin without diluting it with a carrier oil.
Make sure your skin is clean before applying this aloe vera face mask recipe. Do not apply if you have open wounds or acne.
Do not use if pregnant, trying to become pregnant, or nursing unless given the OK by a medical professional.
Keep the product out of the eyes. Wash eyes immediately if it does make an entrance.
If your skin starts to burn, feel uncomfortable, or have a bad reaction, wash off immediately.
Consult a medical professional immediately if you have an allergic reaction, burn, or other reaction or injury.
Keep in mind that lemon is phototoxic, meaning that it can increase the sensitivity of your skin to light and cause it to be extra prone to burning. The best advice is to stay out of direct, bright light at least 12 hours or to apply at night to ensure safety.
---
Conclusion
Overnight face masks keep supplying essential nutrients to the skin for a longer time than a regular face mask. The skin is thus replenished with potent nutrients. Thus in a way, they are better than day masks. They are also hassle-free and convenient to use, as you just have to sleep after applying them and not worry about anything else.
Use this DIY overnight aloe vera face mask before going to bed and wake up with a nourished and brighter face in the morning.
---
If you liked this post, pin it.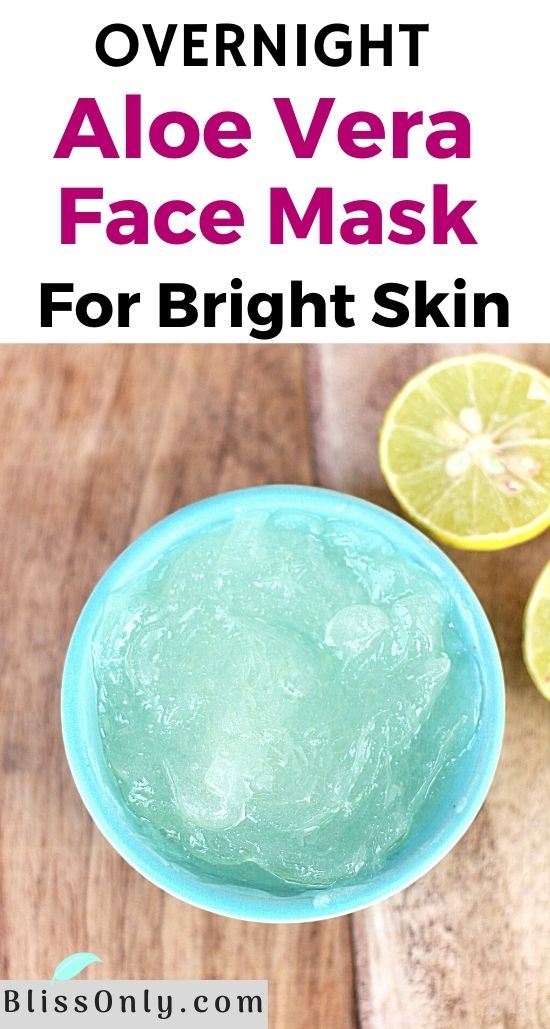 ---