Overnight Aloe Vera Face Mask For Bright Skin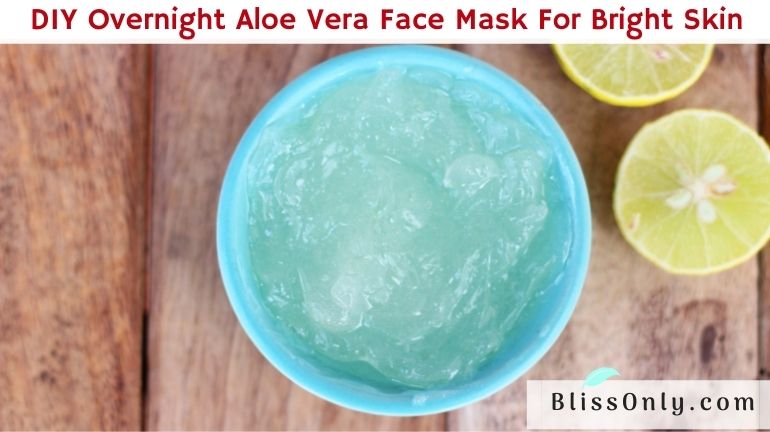 Recipe type: Overnight Aloe Vera Face Mask
Cuisine: DIY, Beauty
Mix aloe vera gel and jojoba oil in a dark glass bottle.
Add lemon essential oil to it.
Shake the bottle for a few seconds to combine the ingredients.
Place a small amount of mixture on your clean fingertips and massage it on your face.
Leave it overnight.
Repeat it 2-3 times a week.
Always apply sunscreen before going out in the sun.
Recipe by
BlissOnly
at https://blissonly.com/overnight-aloe-vera-face-mask-for-bright-skin/