We use tons of products on our face like creams, toners, face packs, etc. to keep it smooth, healthy, and glowing. But what about our hands? The skin on hands tends to become loose and wrinkly with age and dryness aggravates those problems. So taking care of hands is also important. With this DIY anti-aging cream for dry hands, you can rest assured that your hands, well, are in good hands! This natural hand cream will moisturize your skin along with having anti-aging benefits. Besides, you can make it at home in no time.
Benefits Of DIY Anti-Aging Cream For Dry Hands
Shea Butter
Shea butter is a great emollient and moisturizer for dry skin. It seals the moisture in, preventing the skin from drying out(source).
It has soothing and antioxidant properties that provide anti-aging benefits to your skin.
Shea butter's anti-inflammatory properties reduce swelling, itching, and redness. Hence, it improves the overall appearance of the skin.
Frankincense Essential Oil
Like shea butter, frankincense essential oil also has powerful antioxidant properties that neutralize damage-causing free radicals.
It also boosts collagen production in the skin. This improves your skin's elasticity and firmness. Hence helps in reducing the appearance of wrinkles.
Coconut Oil
Coconut oil is composed of many healthy fats and vitamin E. This makes it an effective moisturizer. It absorbs readily into the skin and makes it soft, smooth, and glowing.
It protects the skin cells from the adverse effects of UV radiation(source).
Beeswax
Beeswax forms a protective layer on the skin's surface, locking in moisture and preventing the skin from drying out. It keeps the skin soft and supple.
It soothes the skin and relieves irritations too.
Sweet Almond Oil
Sweet almond oil has emollient properties that make the skin soft, supple. It also improves complexion and skin tone.
It is an effective remedy for dry skin conditions. It has essential fatty acids that moisturize skin.
Sweet almond oil also protects the skin from the damage caused by UV radiation due to the presence of vitamin E. It also has vitamin A which stimulates the production of new skin cells and fades fine lines and wrinkles.
Lavender Essential Oil
Lavender essential oil is full of antioxidants, which gives it the power to protect and repair skin cells as well as reduce the appearance of fine lines and wrinkles.
It has antifungal properties, which when combined with its anti-inflammatory nature can fight against skin diseases like eczema.
---
How To Make DIY Anti-Aging Cream For Dry Hands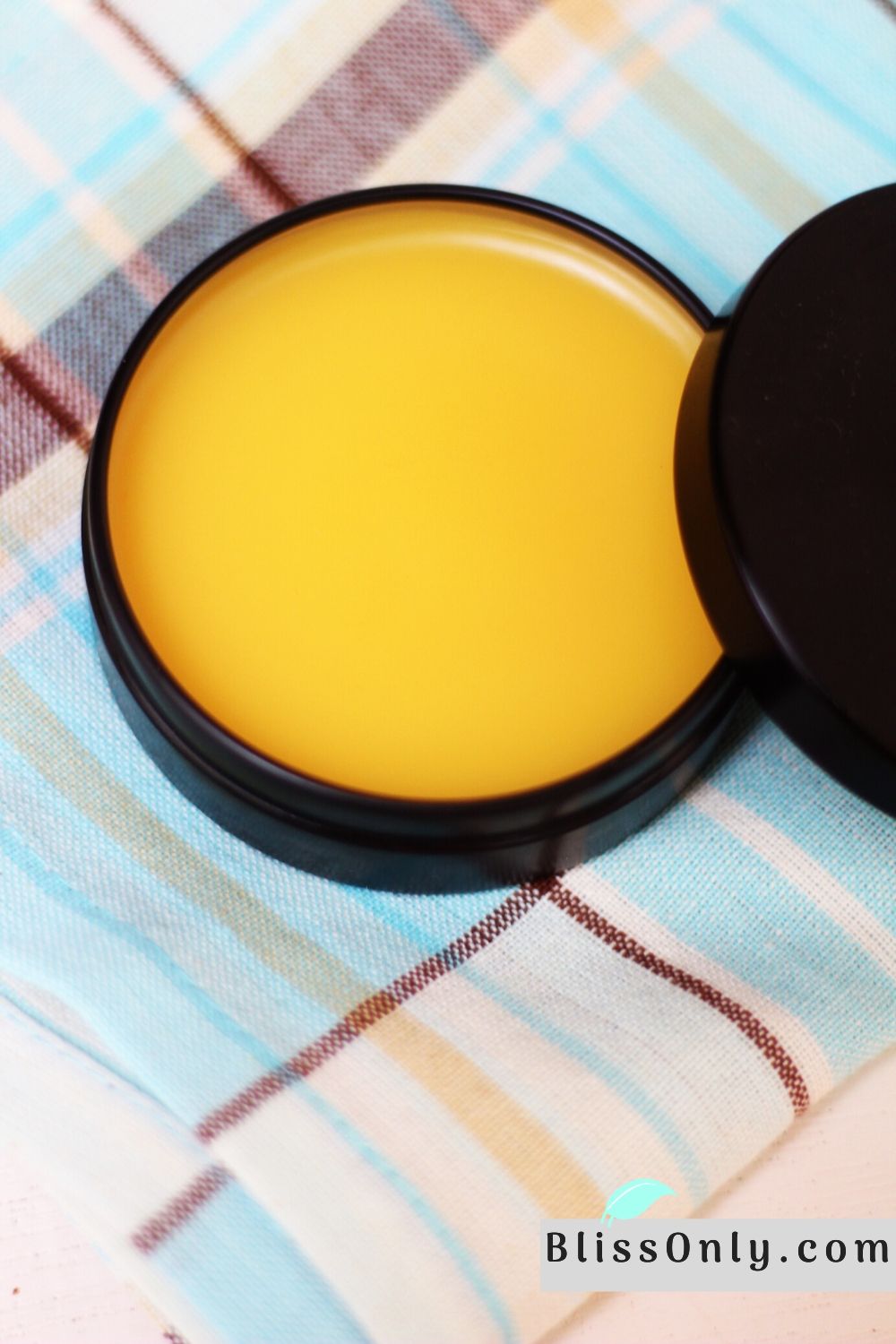 DIY Anti-Aging Cream For Dry Hands
This DIY anti-aging cream for dry hands is super nourishing. It moisturizes skin and treats dry, flaky hands. It also helps reduce wrinkles and gives you soft, smooth, and moisturized hands.
Recipe type: Anti-Aging Cream For Dry Hands
Cuisine: DIY, Beauty
Instructions
Combine coconut oil, shea butter, and beeswax in a heat resistant glass bowl and melt them using a double boiler system.
After the 3 ingredients have melted completely, add sweet almond oil.
Let the mixture cool down for 5 minutes. Then add the essential oils and mix them well.
Transfer the mixture into an airtight glass container or a tin container.
Allow the mixture to get thickened for several hours.
Store in a cool and dry place.
How To Use
Whenever you want to use it, scoop out a bit into your hand and massage on both hands.
---
Conclusion
Since our hands are exposed to the elements more often than any other body part, the skin tends to become dry and flaky if proper care is not taken. There are hand lotions available in the markets, but even those claiming to be completely natural have only trace amounts of ingredients like shea butter. But with this all-natural DIY hand cream, you will get soft and supple hands. So try this DIY recipe and pamper your hands and do not forget to share your experience with me in the comments below.
---
If you liked this post, pin it.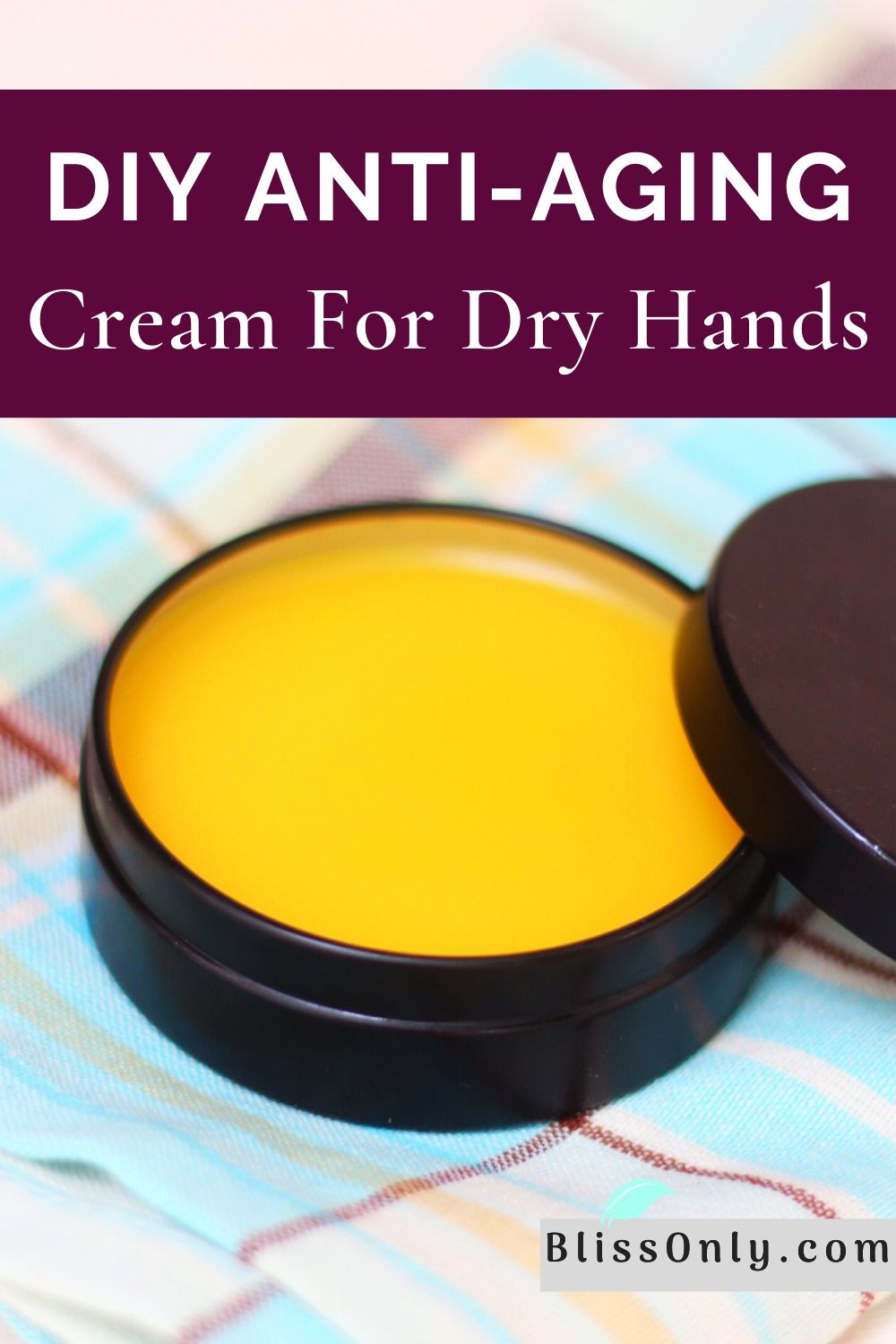 ---