DIY Anti-Aging Cream For Dry Hands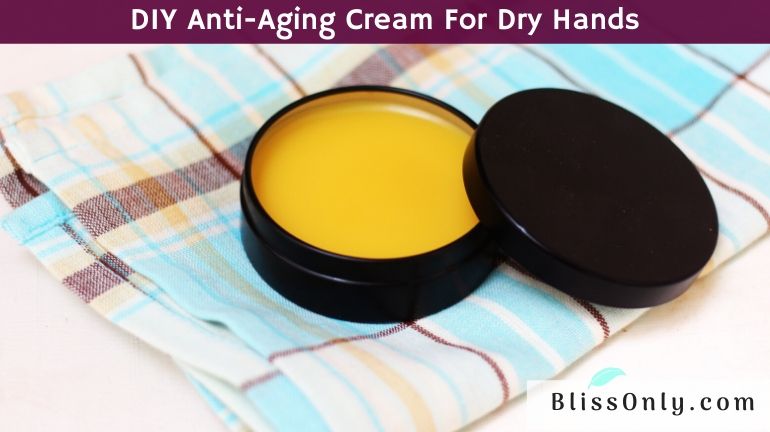 Recipe type: Anti-Aging Cream For Dry Hands
Cuisine: DIY, Beauty
Combine coconut oil, shea butter, and beeswax in a heat resistant glass bowl and melt them using a double boiler system.
After the 3 ingredients have melted completely, add sweet almond oil.
Let the mixture cool down for 5 minutes. Then add the essential oils and mix them well.
Transfer the mixture into an airtight glass container or a tin container.
Allow the mixture to get thickened for several hours.
Store in a cool and dry place.
Whenever you want to use it, scoop out a bit into your hand and massage on both hands.
Recipe by
BlissOnly
at https://blissonly.com/diy-anti-aging-cream-for-dry-hands/