Acne scars suck! They keep reminding you of the painful experience you have had with the acne breakout on your face. Even worse, these spots on your skin shatter all your confidence. But, fret not, regaining smooth, spotless, and glowing skin is possible. Thanks to the remarkable properties of tea tree essential oil!
Hence, in this post, I will be sharing an easy-to-make Tea Tree Oil Face Massage Gel recipe to remove acne scars and get smooth and glowing skin.
So, let's get started!
---
Why Is Tea Tree Oil Face Massage Gel So Effective On Acne Scars?
This tea tree oil gel works wonders on scars. It is made with amazing ingredients that work together to fade away the acne scars. Here's a breakdown of all the benefits your skin gets from key ingredients in the gel.
1. Tea Tree Essential Oil
Tea tree essential oil is popular because of its anti-inflammatory and anti-fungal properties. Hence, it is an effective remedy for acne breakouts and scars.
It has a soothing effect and helps in soothing redness, irritation, and itchiness. It also works to reduce scars and make your skin tone even.
It is also backed by scientific research for the treatment of acne and acne scars. In a study, it was found that 5% of topical tea tree oil gel helps treat mild and moderate acne vulgaris, and the results are way faster than using a placebo(source).
2. Frankincense Essential Oil
It has powerful antioxidants that protect your skin cells from harmful free radicals. Hence prevents fine lines and wrinkles.
The oil extracted from Frankincense also has a powerful calming or soothing effect that can cool down the sunburnt skin.
Frankincense essential oil has a healing element to help repair irritated or damaged skin. This healing element found in Frankincense oil also nourishes the skin.
3. Jojoba Oil
Jojoba oil helps make your skin glowing and reduces any signs of inflammation or sunburn.
It helps keep acne at bay due to its antibacterial properties. It also helps heal any mild acne vulgaris (if you have already developed any).
When combined with Vitamin E, its healing properties can help in minimizing the scars by binding the skin cells together.
4. Vitamin E Oil
Vitamin E oil is a health professional favorite for its anti-scarring properties. Vitamin E is a fast-absorbing oil due to its fat-soluble properties. Due to this property, it has wonderful rejuvenating power that helps in healing acne and acne scars.
It also controls the production of sebum(oil) in your skin. Hence, prevents clogged pores. It can reduce dryness and wrinkles and helps keep skin hydrated.
It also provides much-needed hydration to your skin. This makes your skin soft and plumpy.
5. Aloe Vera Gel
When you apply aloe vera, it stimulates collagen production. This helps in reducing the appearance of dark spots. Hence, making your skin tone even.
It also has antibacterial properties that neutralize the acne-causing bacteria from your skin. Hence keeping your skin blemish-free.
---
How To Make Tea Tree Oil Face Gel For Acne Scar Removal?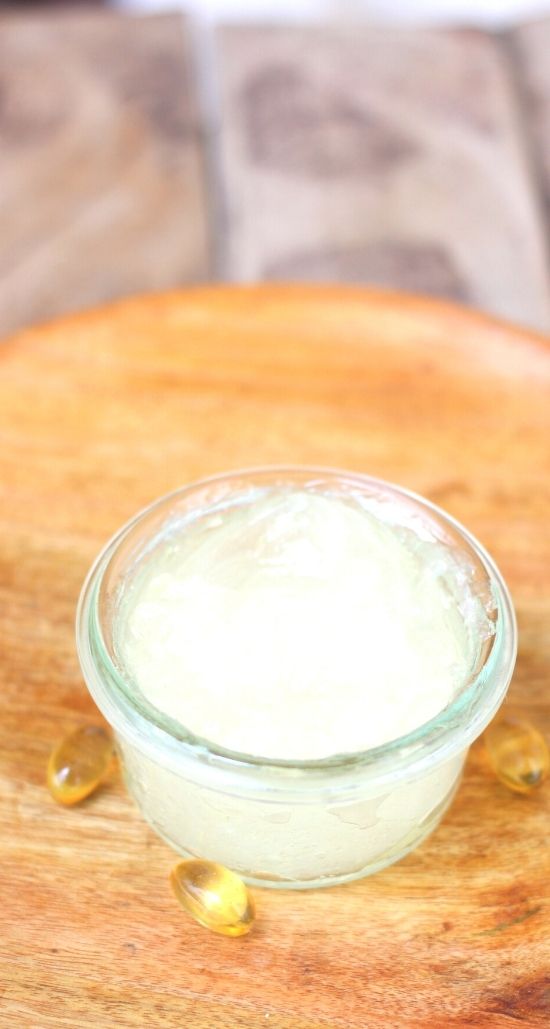 Tea Tree Oil Face Massage Gel Recipe For Acne Scar Removal
Apply this DIY Tea Tree Oil Face Massage Gel to get rid of acne scars forever. It moisturizes skin, removes dark spots, and makes your skin tone even. It nourishes the skin to make skin soft, smooth, firm, and glowing.
Recipe type:
Face Massage Gel For Acne Scar Removal
Instructions
Just combine all the ingredients, mix well, and form a paste.
How to Use:
Remove the makeup and cleanse your face.
Take a reasonable amount of tea tree oil gel with a cleansed spoon and apply it to your face.
Massage the gel onto your face using fingertips in a circular motion for 5 minutes.
Let the gel stay on your face for 10 minutes after the massage. Allow it to absorb into your skin.
Moisturize your skin if needed.
Apply the gel twice a day for speedy results.
Notes
1. Do patch testing before introducing this tea tree oil gel into your skincare routine! You can patch test using a small amount of gel inside your elbow. Wait for 24 hours to see if you are allergic to any of the ingredients used in the gel. If you experience no irritation or allergic reaction in 24 hours, it's safe to use.

2. You can store the gel in an airtight glass container for 2 to 3 months.

3. Make sure that your gel isn't in direct contact with sunlight and water, as water or moisture can create a just-right environment for microbial growth. On the other hand, sunlight is not suitable for the shelf life of gel ingredients.

4. Infants, younger children, and pregnant women must not use certain essential oils. So, make sure you do your research.
---
If you liked it, pin it