A face scrub, though not to be used regularly, is an important part of the skincare regime. Exfoliating your face will not only remove dead skin cells and excess oil, but also make it brighter, clearer, and less prone to acne. Here in this article, you will get the recipe of an easy to make DIY exfoliating honey sugar scrub which is not only effective but also free of chemicals and easy on the pocket.
---
Benefits of Honey Sugar Scrub
Honey
Honey exerts emollient, humectant, and soothing effects on the skin. It locks the moisture in the skin, preventing it from drying out and thus makes the skin soft and supple(source).
Due to its antibacterial and antimicrobial activities, honey can treat and prevent acne and pimples(source).
Honey possesses strong antioxidant activity, which helps it to neutralize free radicals and thus prevents oxidative stress. It also has a protective effect against UV radiation, making it an ideal ingredient to be used in anti-aging products.
Sugar
Sugar is used in many facial scrubs as it is a source of glycolic acid, an alpha-hydroxy acid that penetrates deep into the skin and breaks down skin-binding "glue", to encourage new cells and cell regeneration. This paves way for younger-looking skin.
Sugar is a natural humectant, meaning it draws moisture from the air and seals it into the skin, making sure that the skin is hydrated. Thus the skin doesn't dry out.
Jojoba Oil
Jojoba oil has anti-inflammatory properties, which has uses in a variety of skin conditions including skin infections and skin aging(source). It soothes the skin and reduces irritation and redness, along with moisturizing it.
Jojoba oil has a high content of wax esters, which makes it a good repair option for various skin diseases like seborrheic dermatitis, eczematous dermatitis, and acne(source).
Tea Tree Essential Oil
Tea tree essential oil is a proven remedy for acne(source). It also has antimicrobial properties, which are effective against bacterial, viral, fungal, and protozoal infections affecting skin and mucosa(source).
It has antioxidant properties too, which neutralize free radicals and protect the skin from the adverse effects of oxidative stress like premature aging.
---
How To Make Exfoliating Honey Sugar Scrub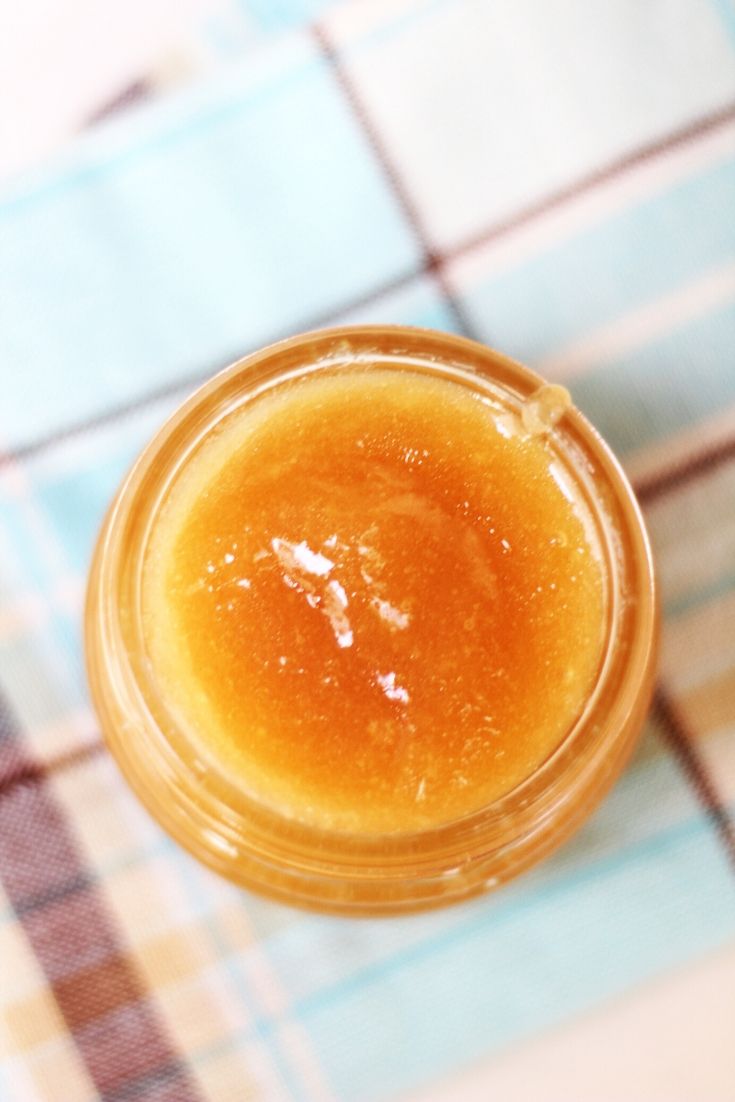 DIY Exfoliating Honey Sugar Scrub For Clear And Glowing Skin
Apply this easy DIY exfoliating honey sugar scrub recipe to get soft, smooth, clear, and glowing skin. It is made with all-natural ingredients like honey, tea tree essential oil etc. This sugar scrub also makes for a perfect gift for birthdays and Christmas.
Recipe type: Honey Sugar Scrub
Cuisine: DIY, Beauty
Instructions
In a bowl, mix together sugar, honey, jojoba oil, and tea tree essential oil. Combine well.
How To Use
Wash your face with a mild face wash or cleanser.
Gently massage the scrub onto your face avoiding the eyes area. Leave it for about 2- 3 minutes.
Rinse it off from your face with normal water. Pat dry afterward.
Apply a moisturizer on your face.
Repeat it once or twice a week but not too frequently.
Notes
Store the scrub in an airtight glass container for future use.
---
Conclusion
Most of the scrubs available in the market have chemicals in them and only trace amounts of natural ingredients, making them harmful for the skin. This DIY honey sugar uses natural and effective natural ingredients that are not harsh on your skin. Other than exfoliating the face and removing impurities, it has moisturizing effects too. So use this scrub and see the results for yourself.
---
If you liked this post, pin it.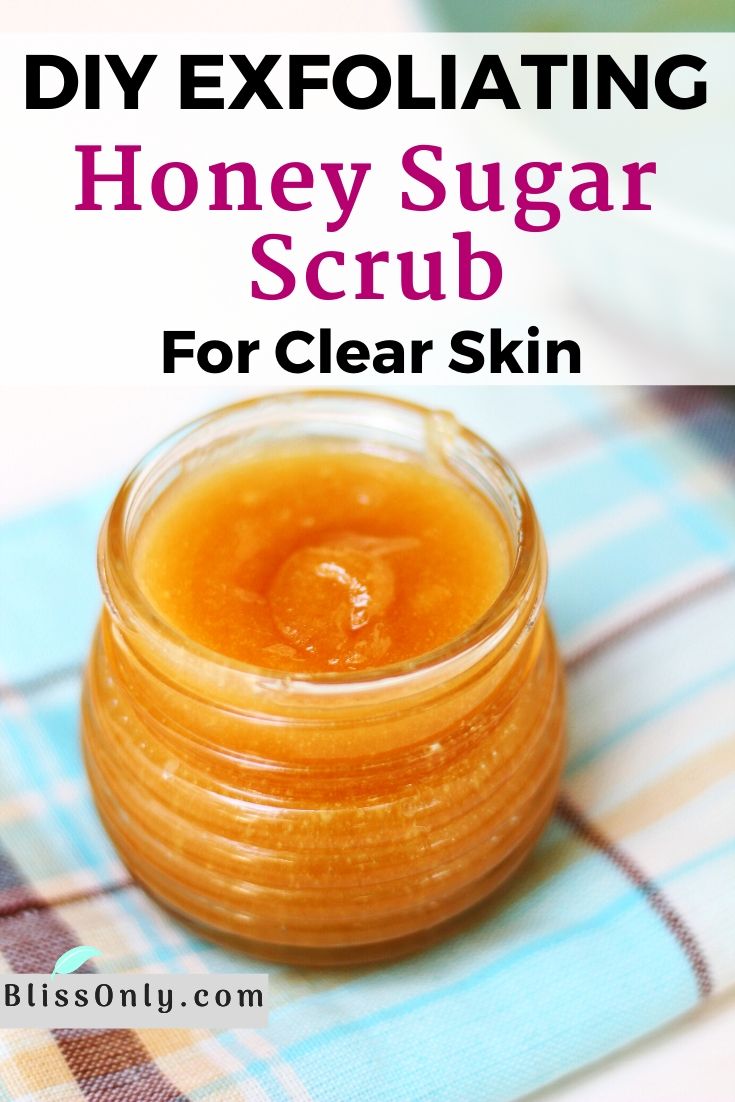 ---