DIY Exfoliating Honey Sugar Scrub For Clear And Glowing Skin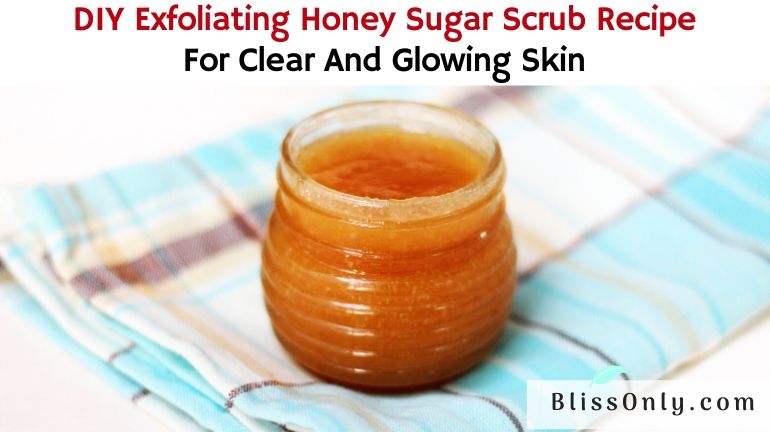 Recipe type: Honey Sugar Scrub
Cuisine: DIY, Beauty
In a bowl, mix together sugar, honey, jojoba oil, and tea tree essential oil. Combine well.
Wash your face with a mild face wash or cleanser.
Gently massage the scrub onto your face avoiding the eyes area. Leave it for about 2- 3 minutes.
Rinse it off from your face with normal water. Pat dry afterward.
Apply a moisturizer on your face.
Repeat it once or twice a week but not too frequently.
Store the scrub in an airtight glass container for future use.
Recipe by
BlissOnly
at https://blissonly.com/diy-exfoliating-honey-sugar-scrub/