We all have to face dry skin condition whenever winter is here. Everyone start searching for their ideal winter moisturizer in the market but the truth is most of the moisturizers available in the market are loaded with harmful chemicals. These chemical laden moisturizers would either make your dry skin even worse or have no effect at all. That's why it makes sense to make your own moisturizer at home. In this post, I am going to share recipes of some of the best body butter for dry skin. These are very effective moisturizers for even extreme winter dry skin. Most importantly these are completely natural and you can make them at your home easily.
---
10 Homemade Body Butter For Dry Skin
Now let's take a look at some of the best body butter that you can apply to get rid of dry, flaky rough skin.
1.  Frankincense Whipped Body Butter For Dry Skin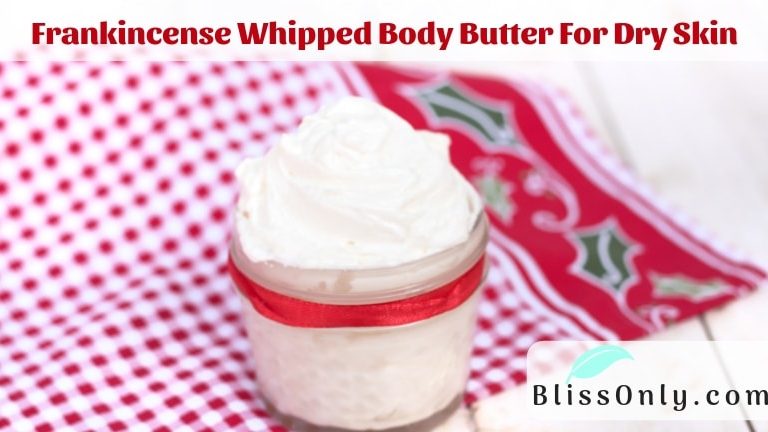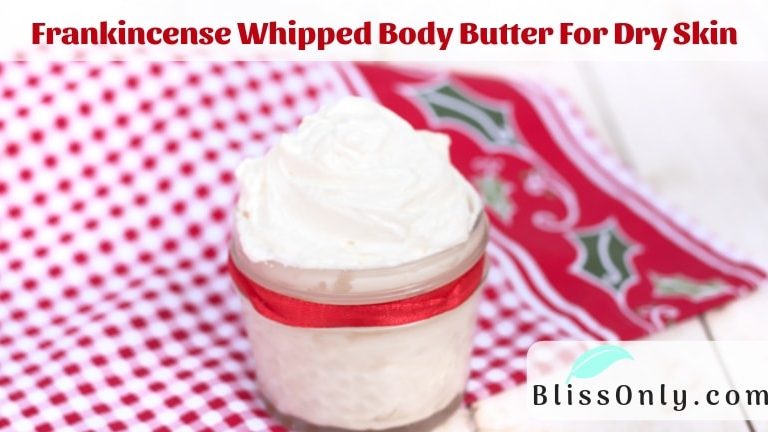 This frankincense whipped body butter would help you heal your dry and flaky skin. It is made with shea butter, coconut oil, argan oil, almond oil, and super beneficial frankincense essential oil. All of these ingredients are very effective moisturizers and makes your skin soft and naturally glowing. It also has powerful antioxidant properties which help slow down the skin aging process. Hence keeps your skin youthful.
---
2.  
DIY Anti-Itch Whipped Body Butter For Eczema Prone Skin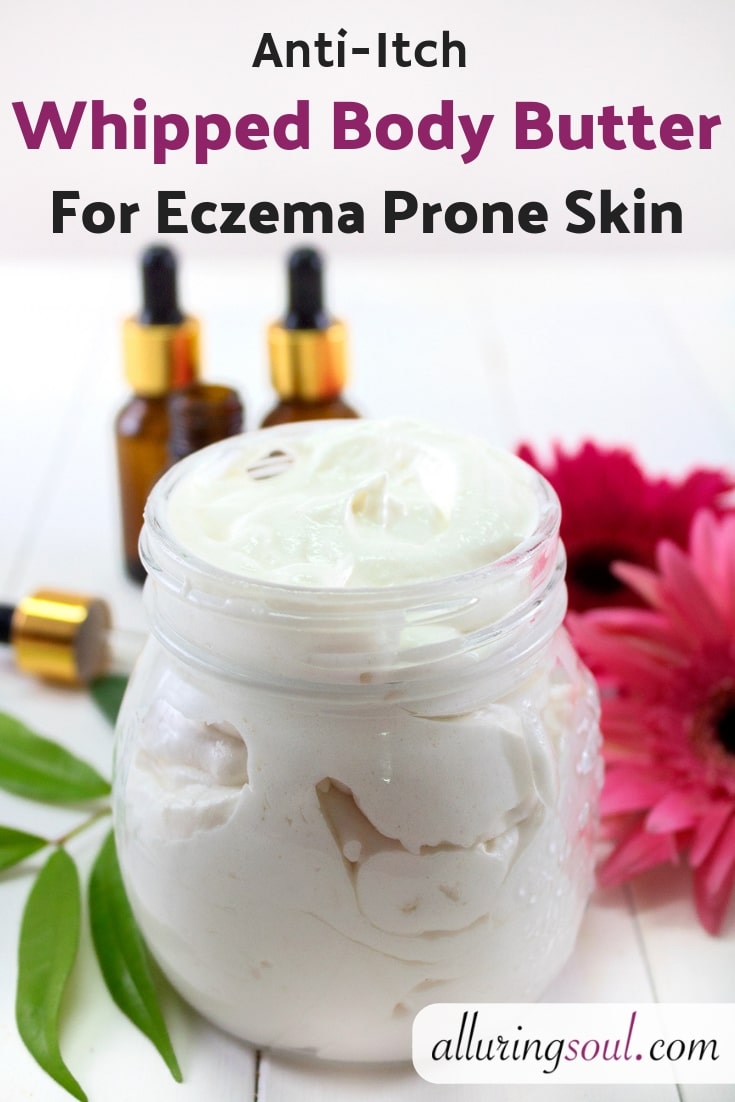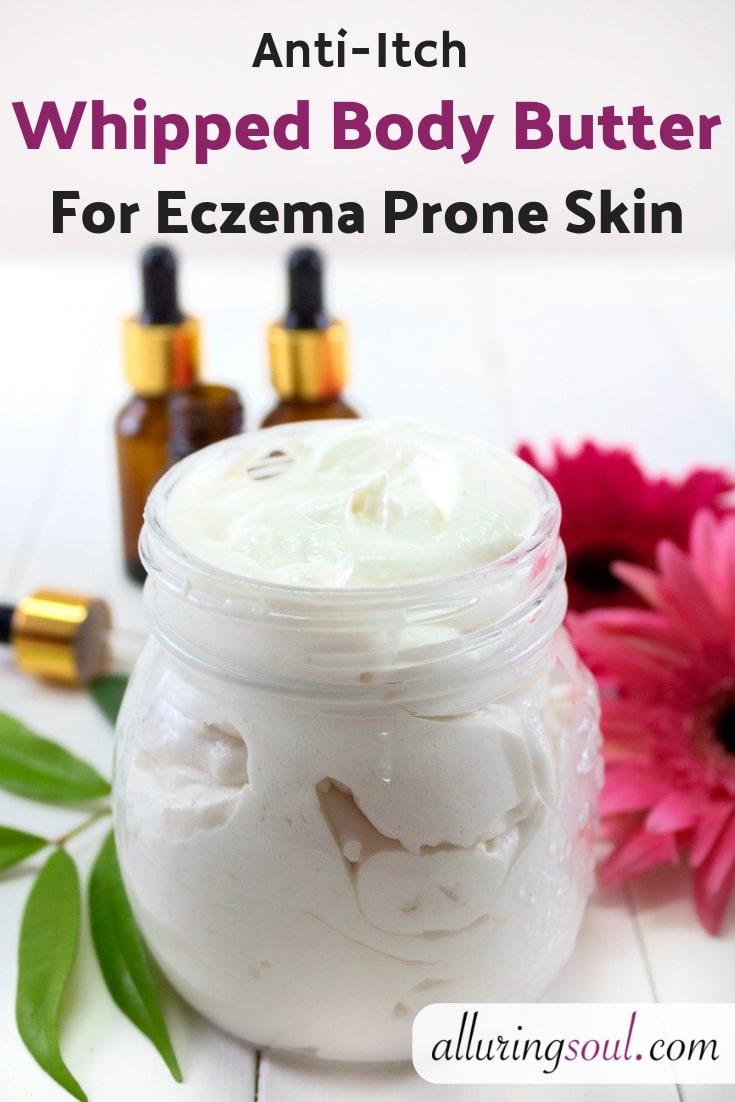 Eczema makes your skin dry and that's not all, it also gives you unbearable red, itchy and irritated skin. But with this DIY anti-itch whipped body butter you can get relief from eczema.  It contains the antimicrobial and anti-inflammatory property that calm the irritated skin and make it moisturized.
---
3. Homemade Vanilla Cinnamon Body Butter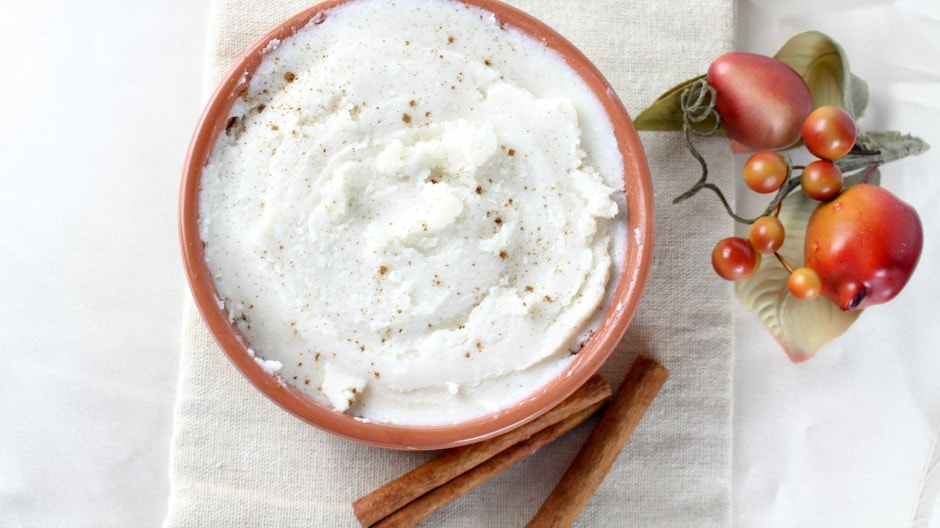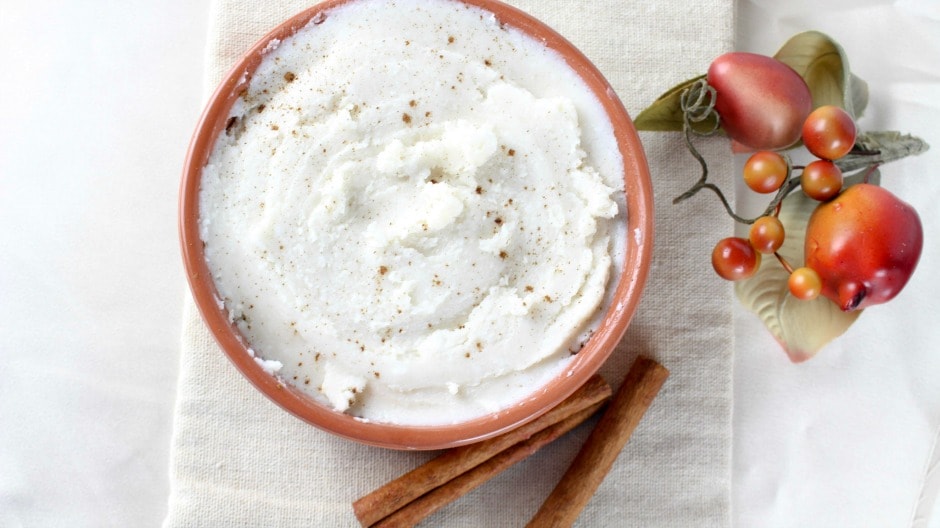 This vanilla, cinnamon whipped body butter perfectly nourishes your dry winter skin. It is very soft and light in texture and works great for moisturizing your skin. Since it contains vanilla and cinnamon, this body butter smell so amazing.
---
4. Homemade Body Butter Recipes Made with Raw Honey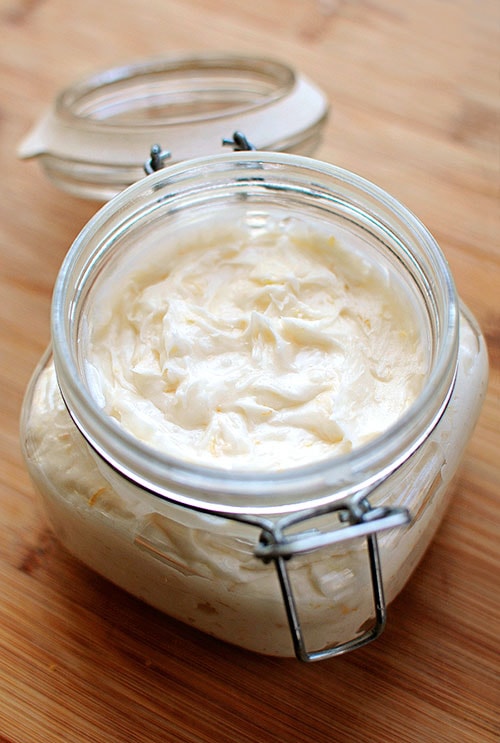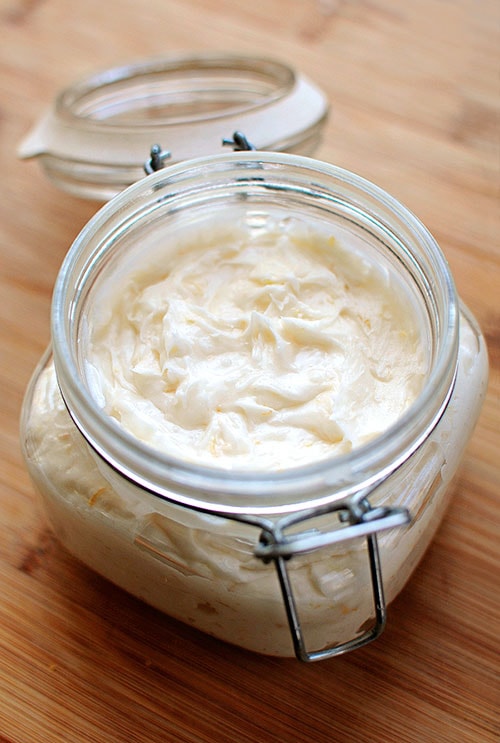 Raw honey is one of the best natural ingredients that you can apply to soothe your dry skin. That's why this body butter has made it to my list of best body butter for dry skin. It has antibacterial properties and skin-saving antioxidants that nourish your skin and slows down the signs of aging.
---
5. DIY Lavender Body Butter with Neem Oil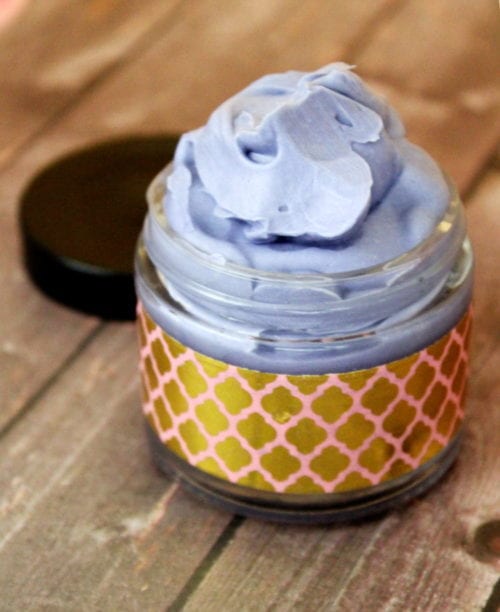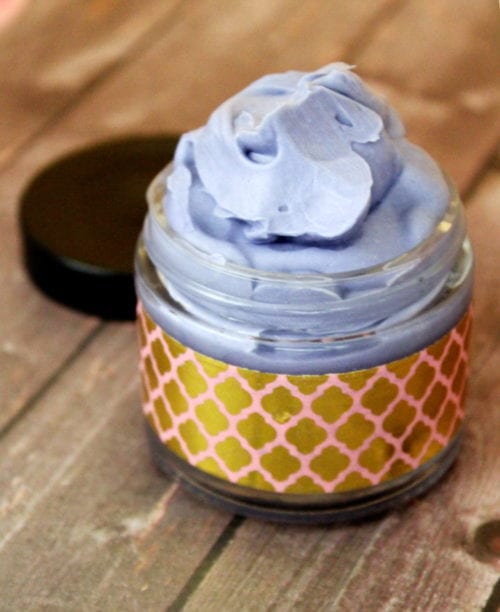 This DIY lavender body butter with neem oil helps replenish your skin's moisture level.  It effectively soothes and moisturizes dry, itchy skin. It contains neem oil which is a very popular carrier oil in Ayurveda and Unani medicine. This body butter also has lavender essential oil, which provides endless benefits to your skin besides moisturizing dry skin like healing cuts and wounds, reducing swelling, redness and many more.
---
6. DIY All Natural Body Butter Salve for Dry Winter Skin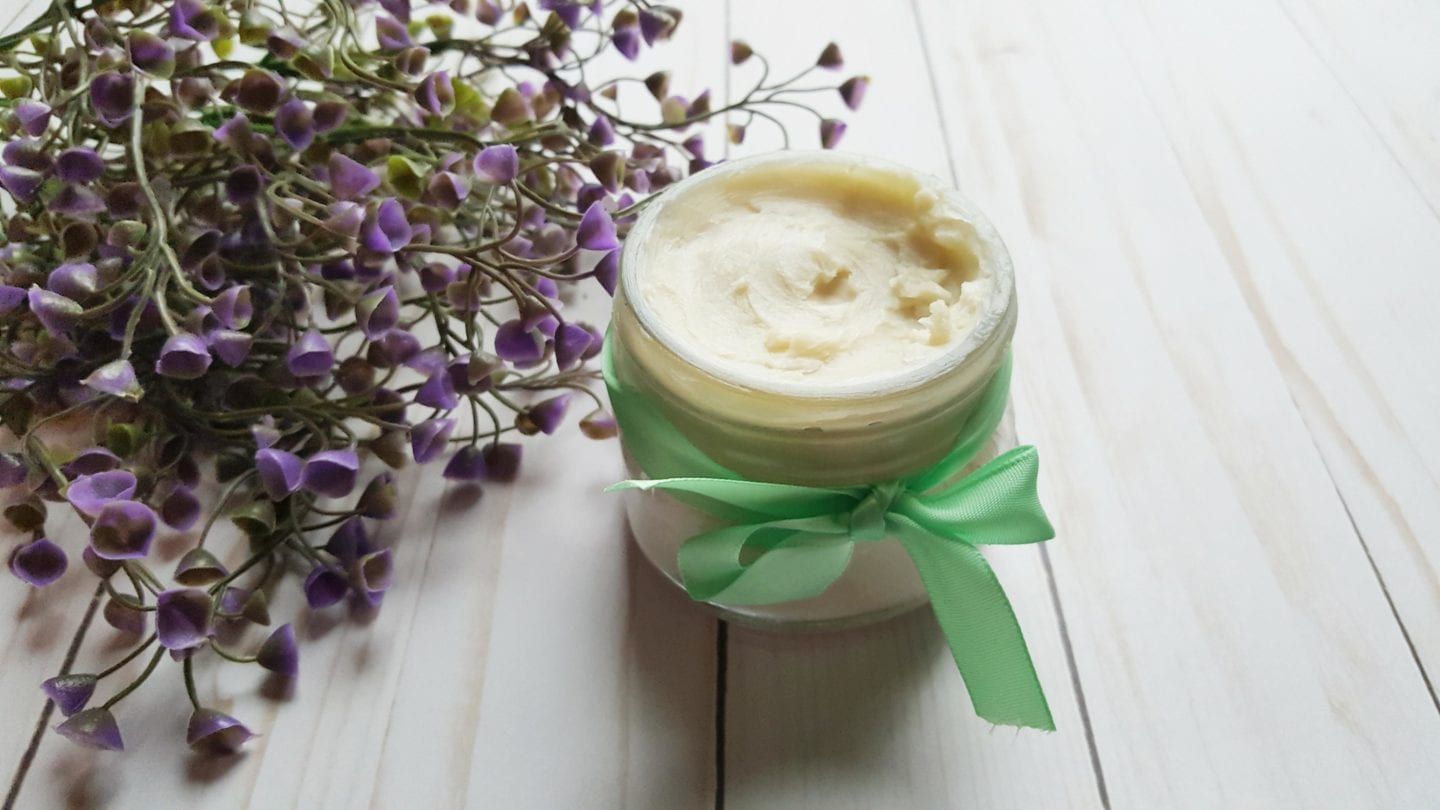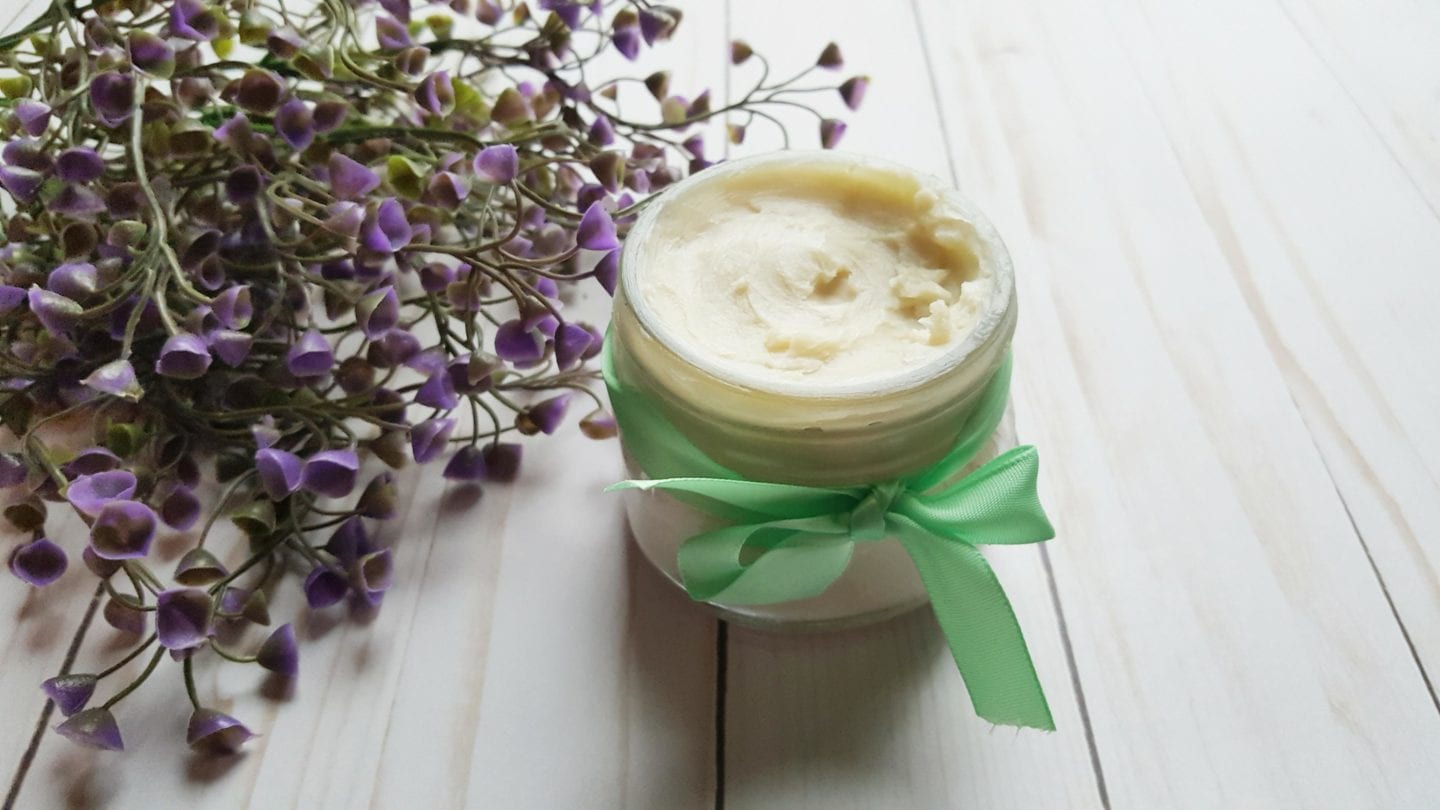 Well, this is a salve in the form of body butter which helps you combat dry skin.  One of the main things that attract me towards this body butter is that it contains a combination of essential oils which are deeply moisturizing for dry skin. It contains rose geranium oil, frankincense oil, myrrh oil, patchouli oil, and lavender oil.  This super effective body butter for dry skin also has anti-aging effects. Hence it will make your skin youthful and glowing.
---
7. Double Chocolate DIY Body Butter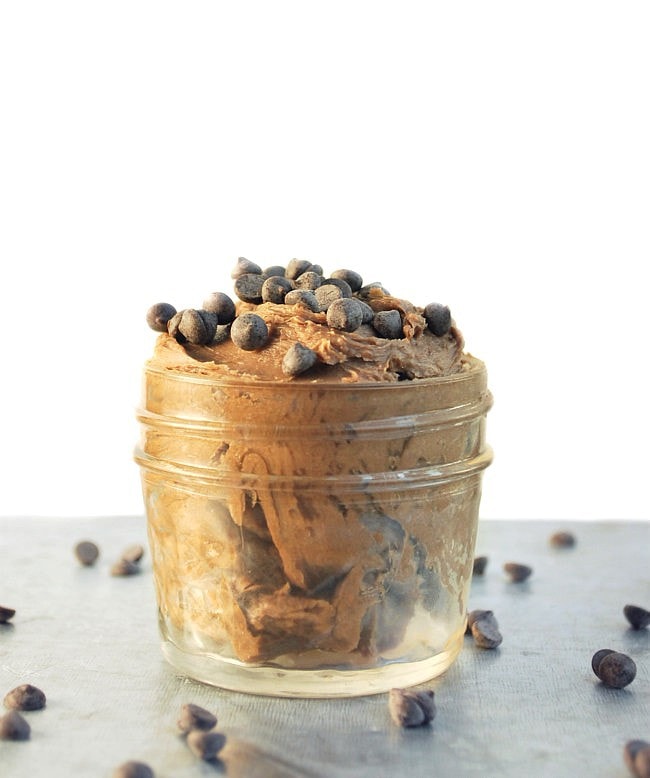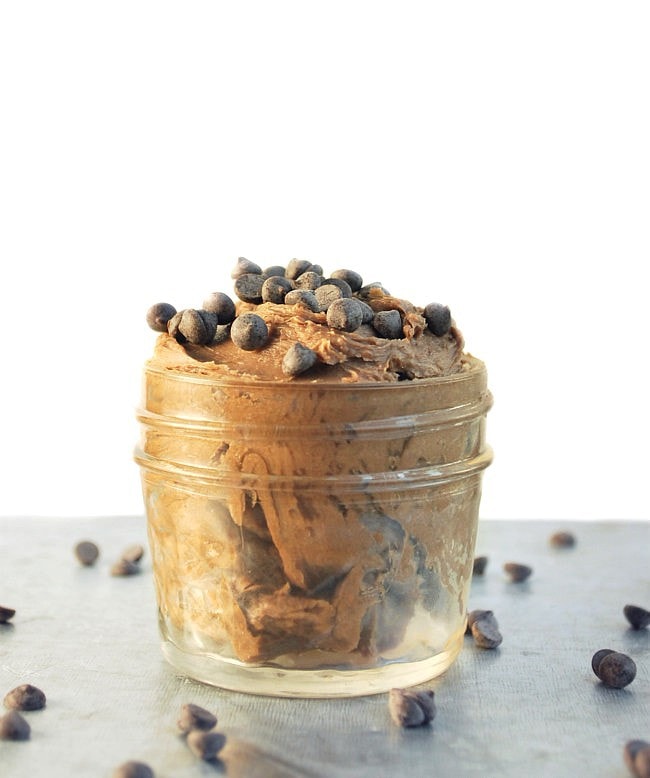 This body butter definitely pleases the chocolate lovers like me. It is super easy to make and soothes even the worst dry skin. It is made with cocoa butter, almond oil, and other all natural ingredients which deeply moisturizes your skin. Hence using this double chocolate body butter you get soft and smooth skin.
---
9. Rose Body Butter Recipe- A Vegan-Friendly Moisturizer DIY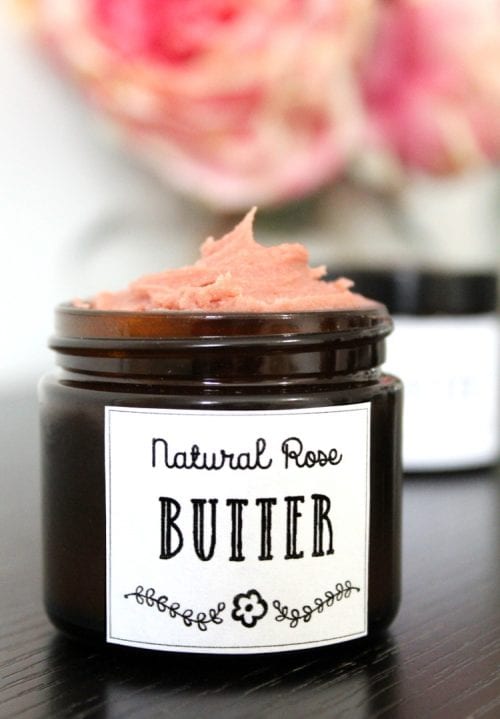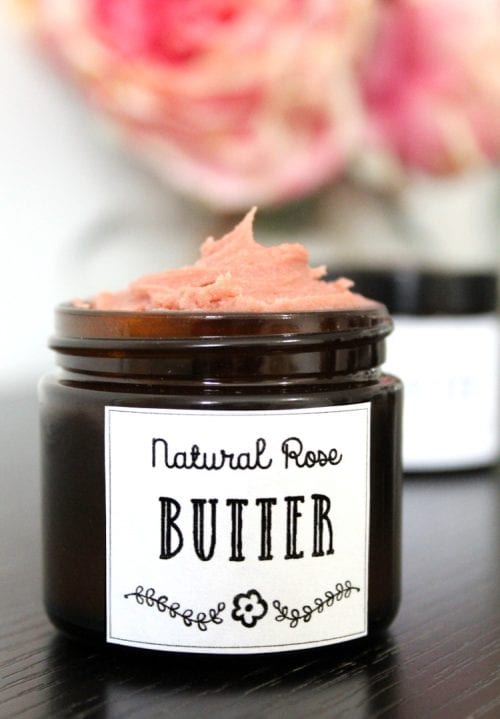 Now if you are searching for vegan-friendly moisturizer then this rose body butter is for you.  It is made with only natural ingredients which nourish your skin without leaving it feeling greasy. It contains refined shea butter and coconut oil, rosehip seed and sunflower oil, and natural rose kaolin clay. Frankincense essential oil is also added in this body butter. Hence using this body butter for dry skin would also help protect skin cells, prevent acne blemishes and the appearance of large pores, and wrinkles.
---
10. Easy Whipped Peppermint DIY Body Butter For Dry Skin.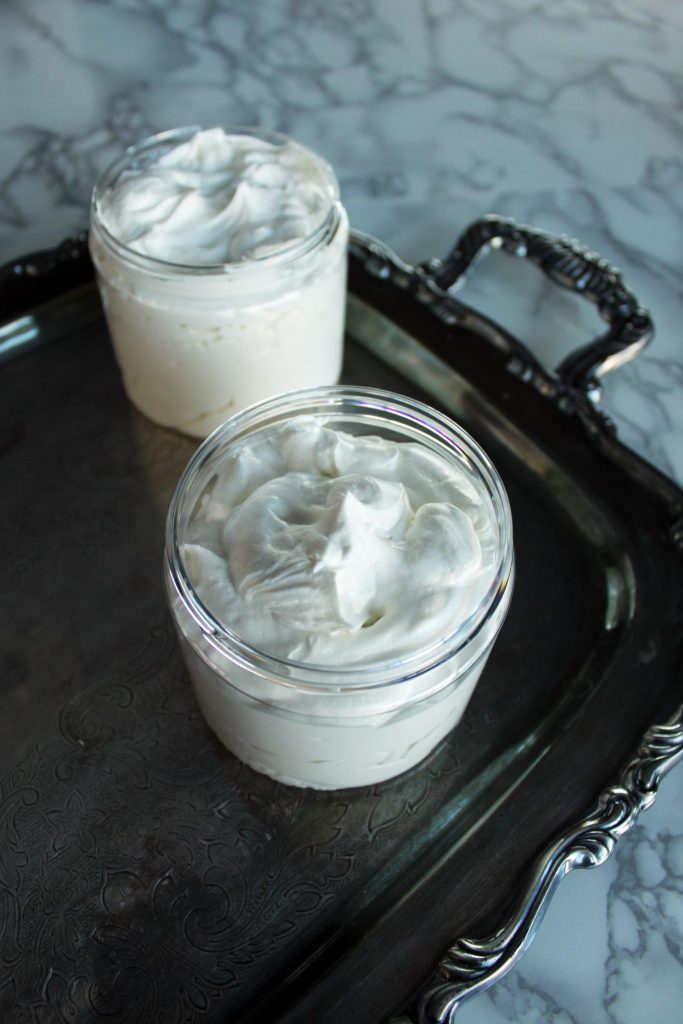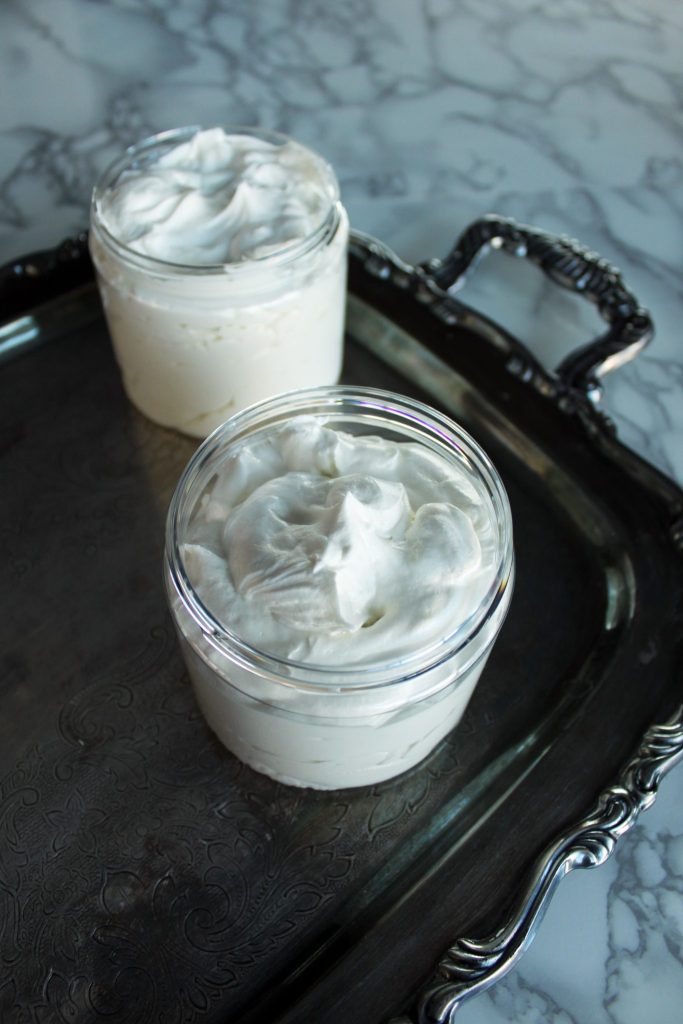 This body butter recipe includes just three ingredients except for the essential oils. So you don't have to spend much time to make it. Peppermint essential oil and avocado oil are two major ingredients in this recipe.  Peppermint oil boosts blood flow in your skin. This gives your skin much-needed oxygen. Hence helps revive your dry skin. While avocado oil is rich in fatty acids and is excellent for moisturizing the skin.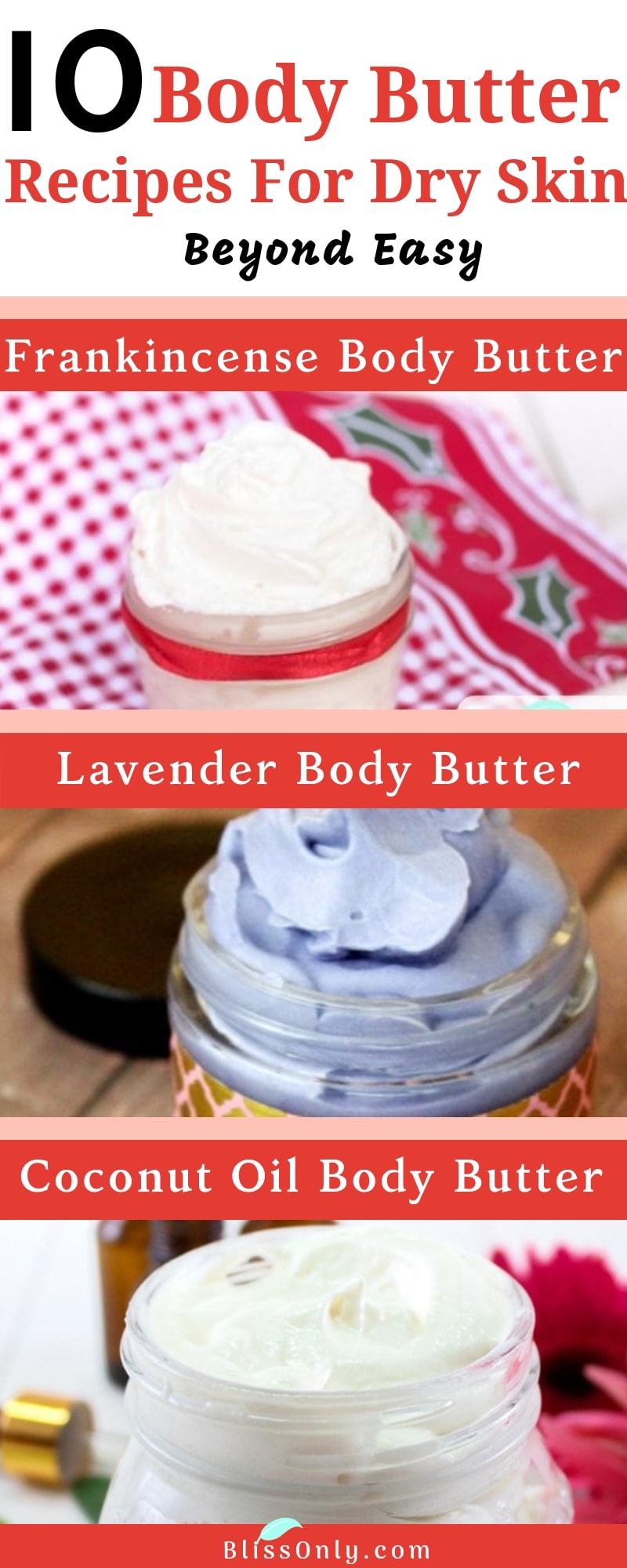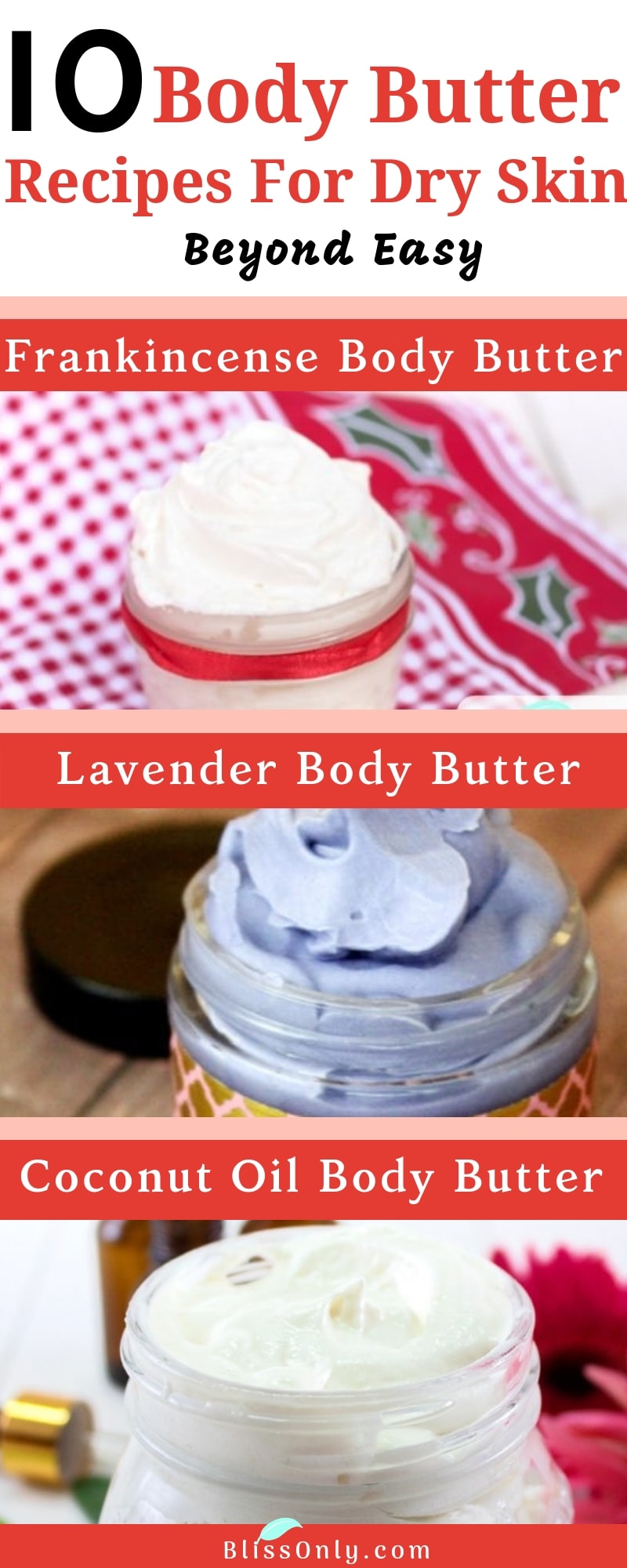 ---