Are you having dry, dull and frizzy hair and troubled by split ends too? If so, you need a natural deep conditioning treatment for your hair. This will not only revive your dry, dull and frizzy hair but also help you get rid of split ends. In this post, I am going to share the recipe for DIY avocado hair mask for hair growth and deep condition. This hair mask is completely natural and is made with avocado, olive oil, and honey. These natural ingredients would not only help treat your dry, damaged hair and split ends but also encourage strong and healthy hair growth.
Avocado is one most nutrient-dense fruit that gives endless benefits to our skin, hair and overall health. When it comes to treating damaged hair avocado is best. It has essential vitamins, minerals and amino acids that make your hair strong and healthy. Now before heading down to the recipe let me explain why this avocado hair mask works.
---
Benefits Of Avocado Hair Mask For Hair Growth And Deep Condition
Avocado
Avocado contains some essential vitamins and minerals that help repair dry and damaged hair. It has vitamin A which balances sebum production in your scalp. This helps moisturize your hair.
It is packed with vitamin E which is a powerful antioxidant that fights damage-causing free radicals. This prevents cell damage in your scalp and makes your hair strong and healthy. Vitamin E also improves blood circulation in the scalp. This provides required nourishment to the hair follicles and promotes hair growth.
It is a rich source of potassium which is very effective in reducing hair loss. Potassium also repairs your weak and damaged hair follicles which aid in promoting hair growth. Scientific study also suggests that potassium is very important for healthy hair growth(source).
Avocado also contains amino acids that help build keratin( a special protein that builds up your hair). This will help you get rid of frizzy hair, split ends and also makes your hair soft and shiny.
---
Olive Oil
Olive oil is one of the most nutritious carrier oil for hair. It has the potential to treat almost all your hair problems and give you strong and healthy hair. It contains oleic acid which moisturizes your dry and flaky scalp. This helps treat and prevent scalp issues like dandruff, dry and itchy scalp.
It has powerful antioxidant properties because of its high vitamin E content. Vitamin E protects the scalp from the harmful effects of free radicals that weaken the cell, make it susceptible to infections, cell death which leads to hair loss. Hence vitamin E ensures a healthy scalp to prevent hair loss.
It contains omega-3 fatty acids that moisturize your hair. This helps turn your dry and brittle hair into soft and manageable. Omega-3 fatty acids also improve blood circulation in your scalp. This gives oxygen and other vital nutrients to the hair follicles to stimulate strong and healthy hair growth.
---
Honey
Honey is well known as a natural humectant. This means that when honey is applied to hair then it attracts moisture from the air and seals it in your hair cuticles. This will keep your hair properly hydrated and conditioned. Hence you will get rid of hair breakage.
It contains antibacterial and antiseptic properties. This helps protects your scalp from getting infected by harmful bacteria. It is also very effective in treating and preventing scalp issues like dry scalp and dandruff.
Honey helps unclog your hair follicles by removing all the impurities from them. It cleanses your hair follicles which helps treat hair loss.
It also has powerful antioxidant properties. This not only protects your scalp from harmful free radicals but also provides proper nourishment to it. Hence boost healthy hair growth.
---
How To Make Avocado Hair Mask For Hair Growth And Deep Condition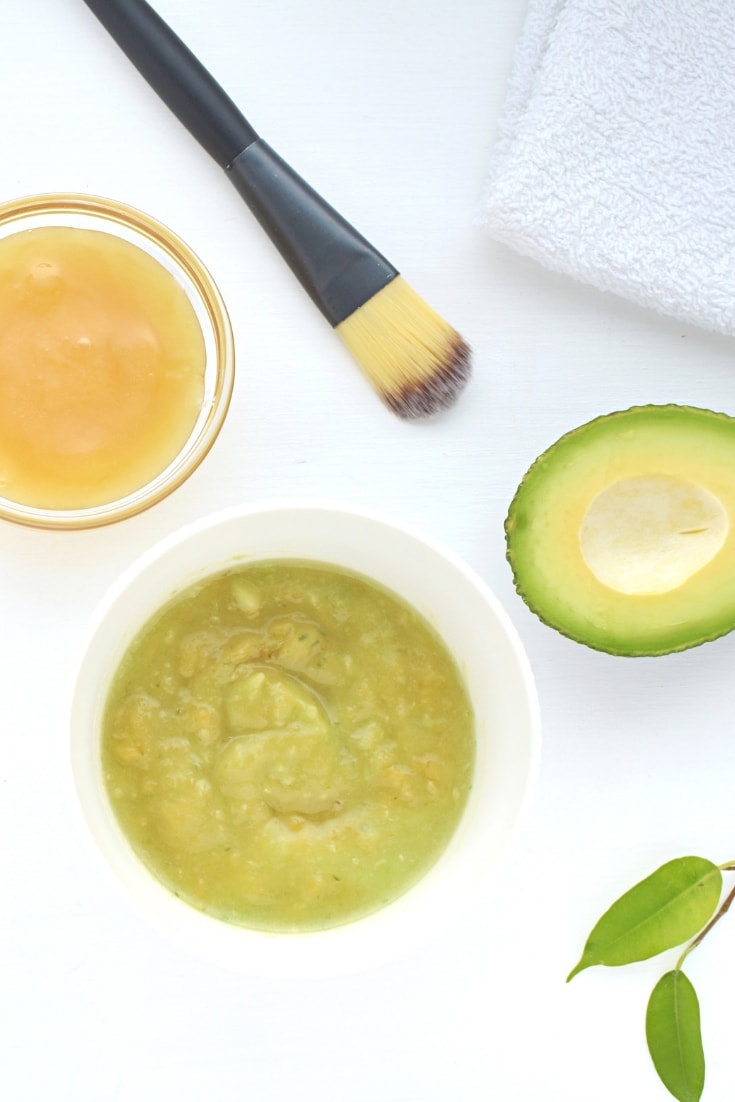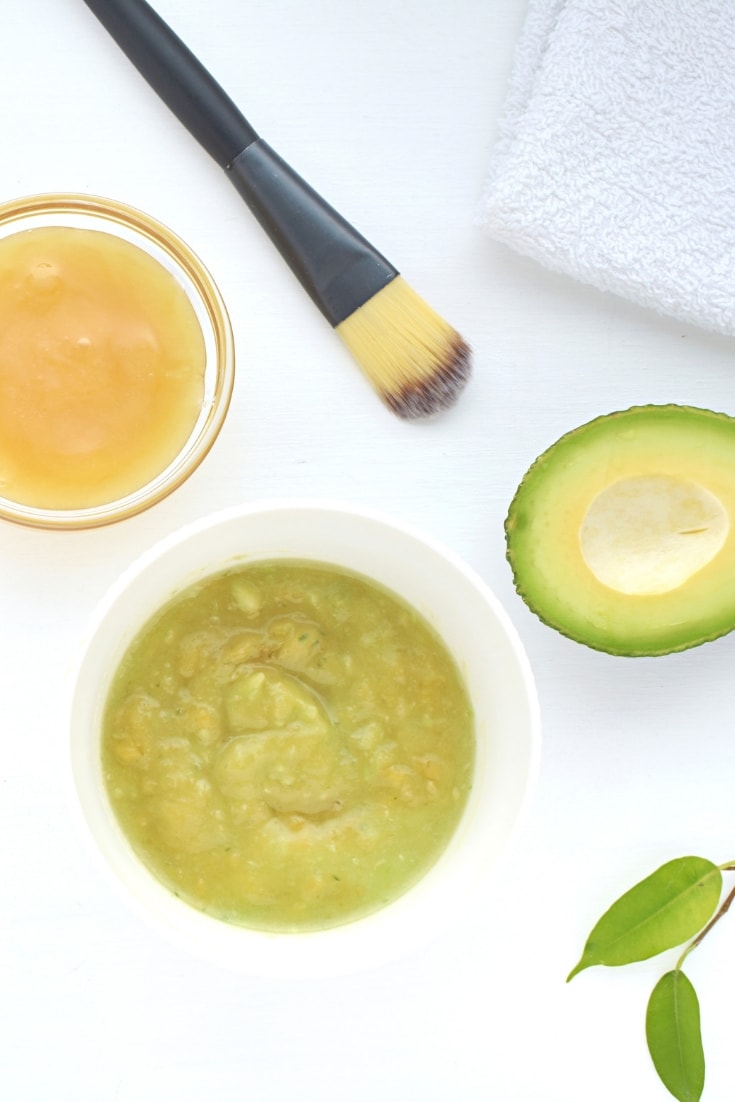 Easy Avocado Hair Mask For Hair Growth And Deep Condition
Get rid of dry, damaged hair using this avocado hair mask for hair growth and deep condition. It deeply nourishes hair & also stimulate healthy hair growth.
Recipe type: Avocado Hair Mask
Cuisine: DIY, Beauty
Instructions
Throw all the ingredients into a food processor and process until you get a smooth, lump-free mixture.
How To Use
First of all, you need to dampen your hair with water. Now apply the mask on your scalp first and then spread the mask onto the hair.
Make sure that you focus on the tips of your hair.
Clip your hair onto the top of your head and cover with a shower cap.
Keep the mask on for 30-40 minutes
Remove your shower cap and rinse out the mask.
Now wash your hair with a mild shampoo.
Dry your hair using a towel. Make sure not to use a blow dryer on your hair.
Repeat it 1-2 times a week.
Did you like this recipe? Please let me know in the comments down below.
---