We all want to avoid sugar when it comes to healthy diet. But the same sugar can be very beneficial if you apply it on your skin in the form of sugar scrub. Applying sugar scrub would help in keeping your skin hydrated and moisturized. It exfoliates dead cells and unclogs blocked pores which ultimately helps your skin to be free from acne, dark spots and blackheads. Take a step towards the natural thing and include sugar scrub into your skin care routine to get glowing skin.
Just take a look at 12 sugar scrub that I have gathered around the web.
1. 
Peppermint Sugar Scrub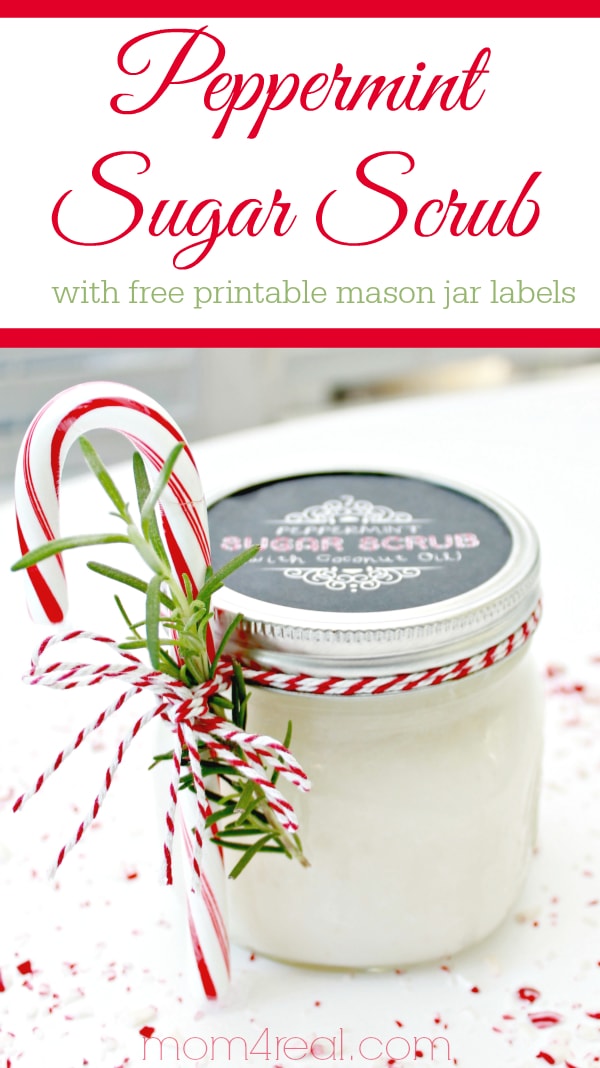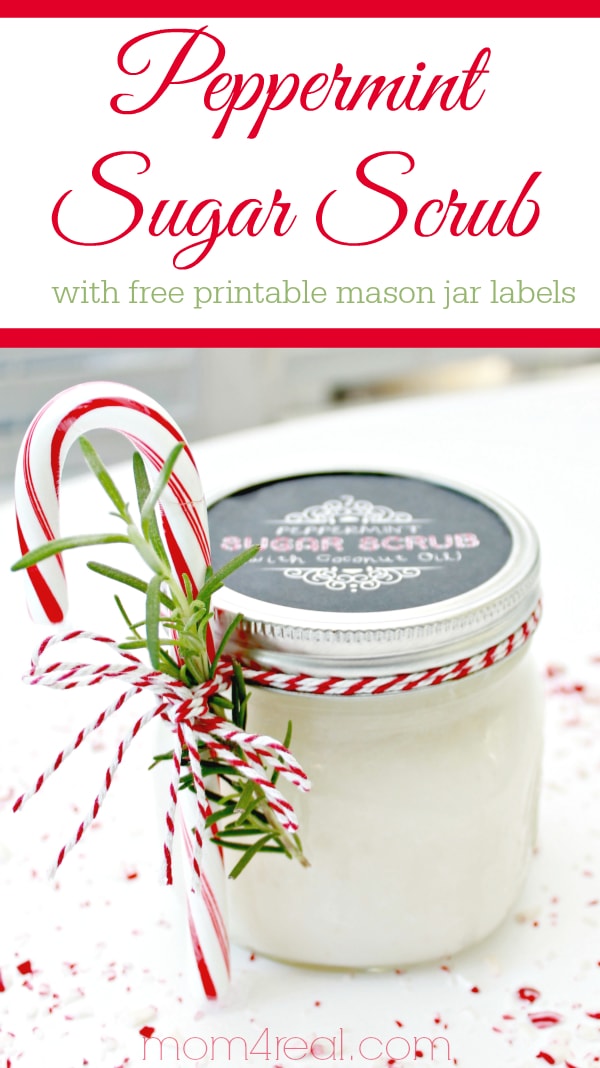 This Peppermint Sugar Scrub is so easy to make and is the perfect gift for friends and families. This sugar scrub will make your skin feel so soft and smells simply amazing. (Click Here For Full Recipe) 
---
2. 
Coconut Lime Sugar Scrub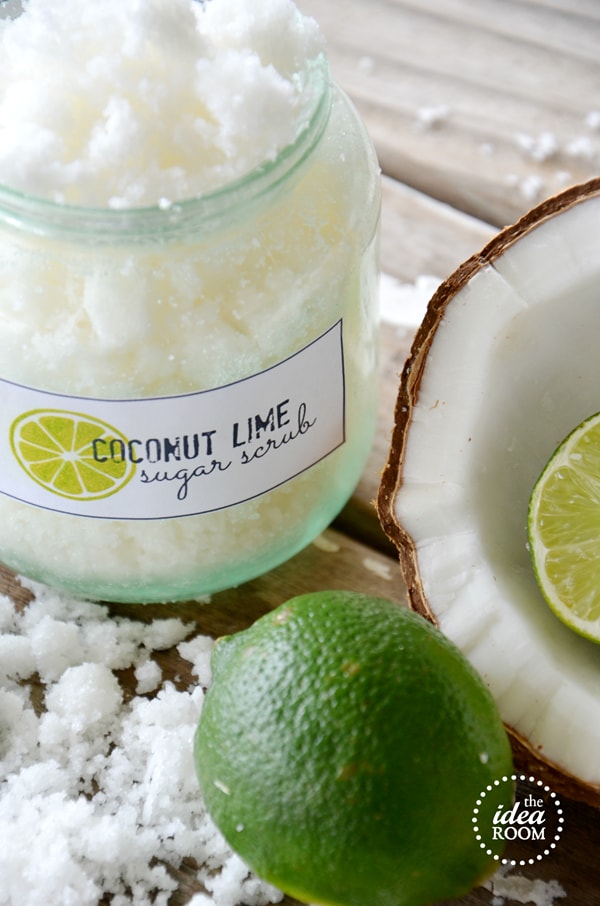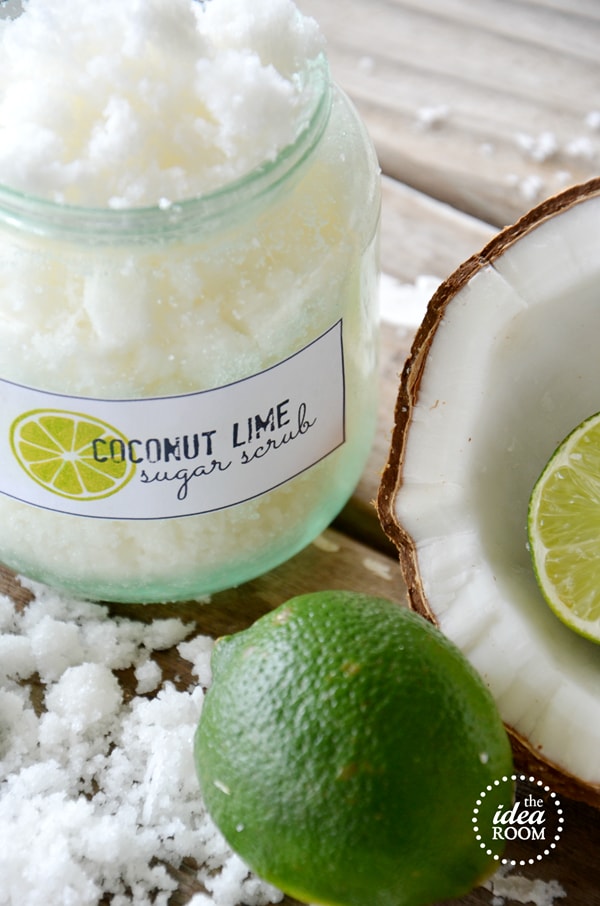 If you are looking for a sugar scrub for smooth, soft, glowing skin. Coconut oil is the main ingredient in this scrub. It has a slight smell and makes the sugar crisp white. It also makes your freshly scrubbed skin feeling soft and smooth. (Click Here For Full Recipe)
---
3. 
Cranberry Sugar Scrub Recipe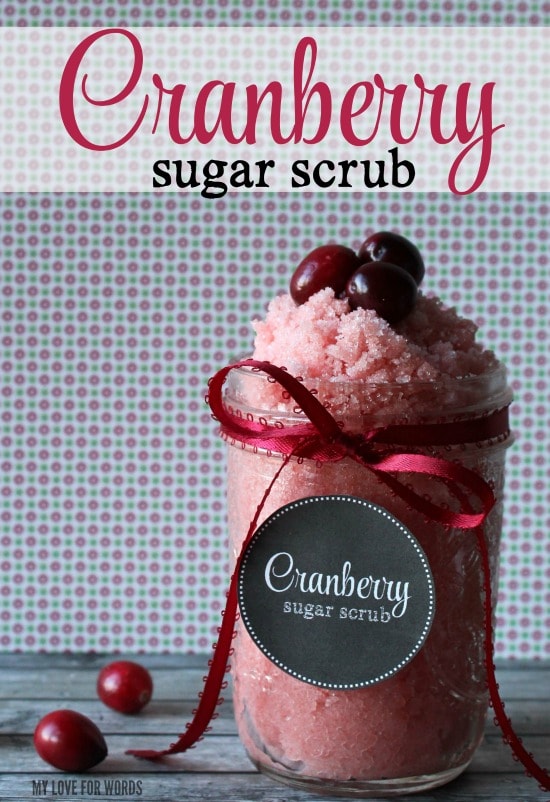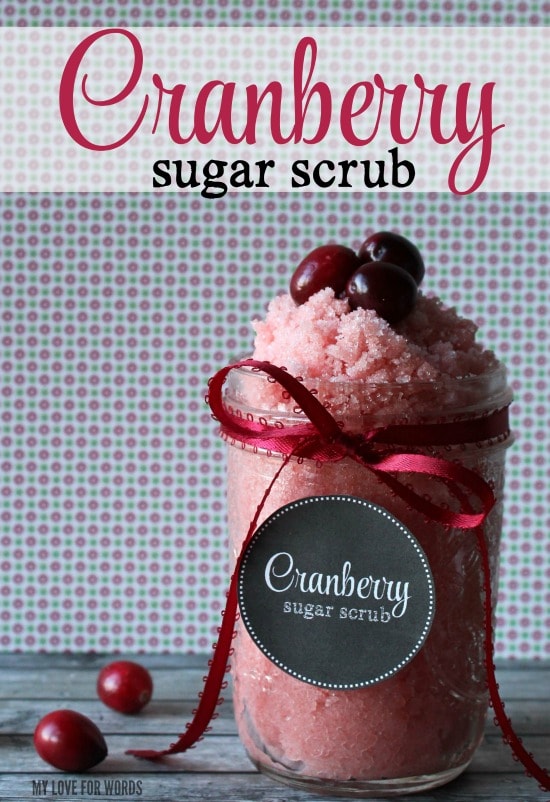 This sugar scrub recipe is really easy to make. It contains coconut oil and cranberry premium grade fragrance oil that gives a sweet smell to this sugar scrub. Besides, it's very effective in making your skin smooth. Try this sugar scrub recipe now. (Click Here For Full Recipe)
---
4. strawberry Sugar Scrub Recipe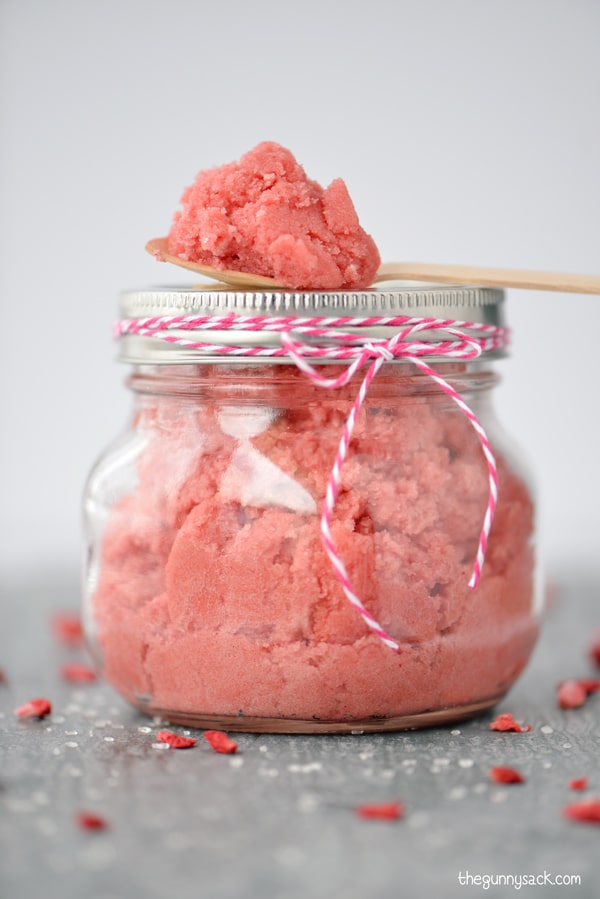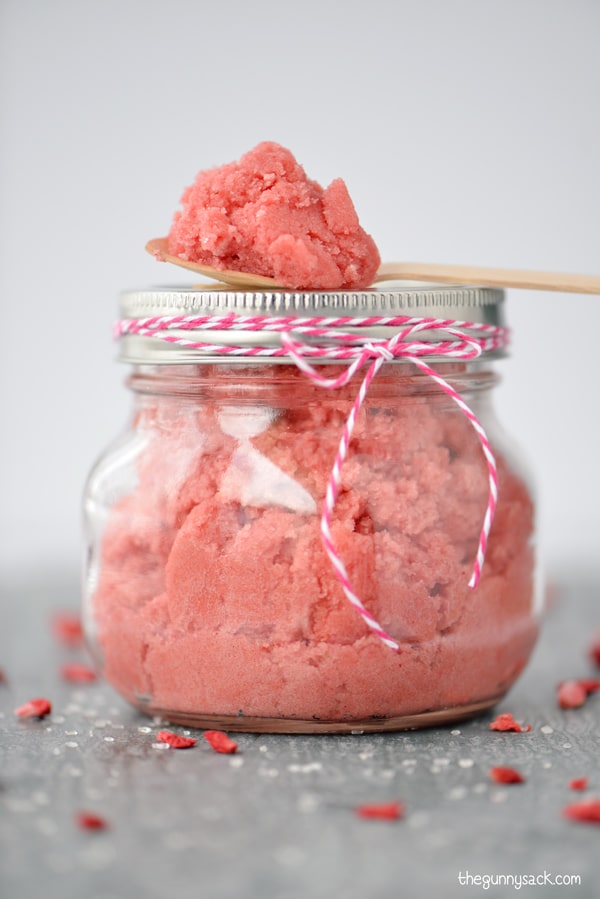 This recipe will help you improve your skin health. It's a wonderful sugar scrub to make skin soft. Besides, this would be a great homemade gift to give to the women in your life for any special occasion from Valentine's Day to Christmas and Mother's Day to birthdays. (Click Here For Full Recipe)
---
5. Vanilla Pumpkin Spice Sugar Scrub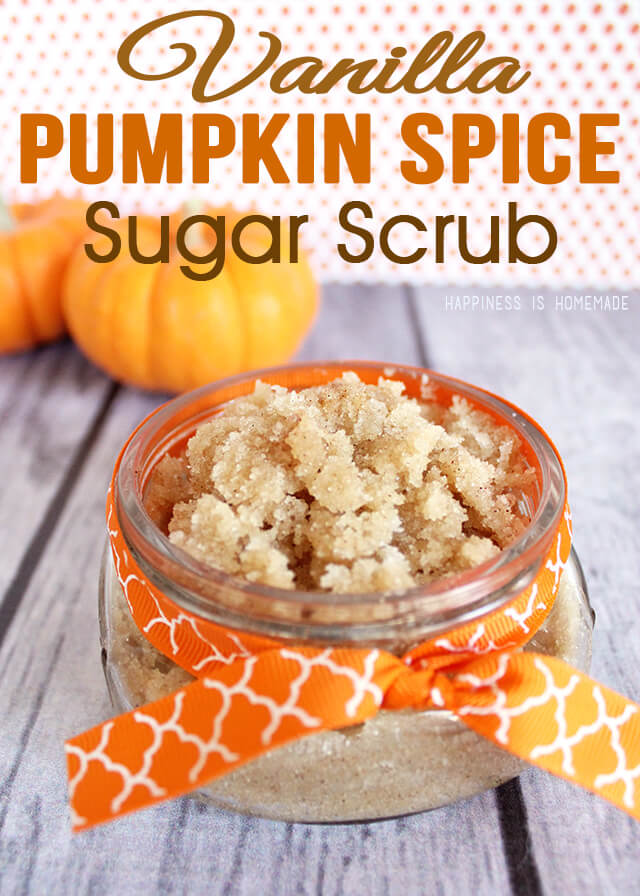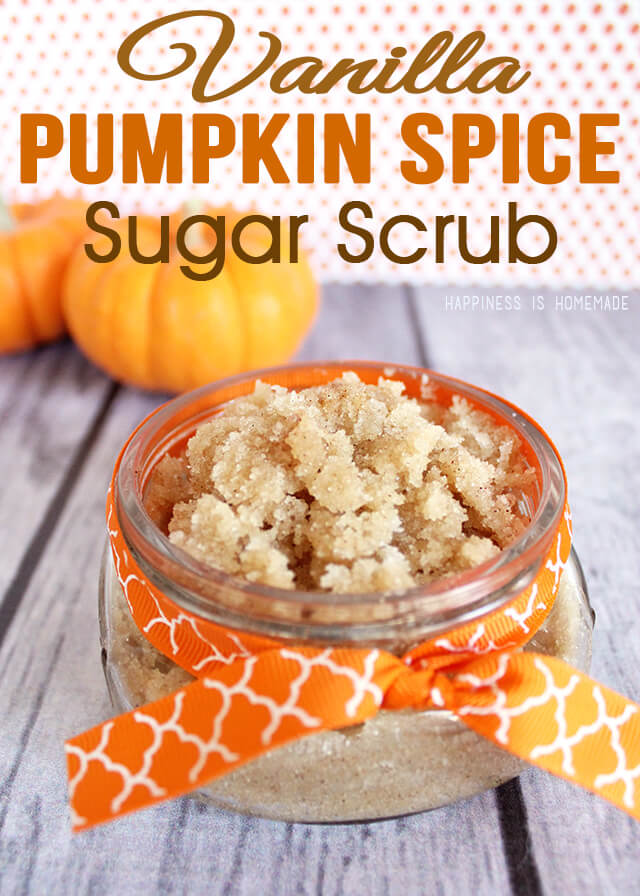 This all natural vanilla pumpkin spice sugar scrub can be made in a jiffy(5 minutes approx). It smells refreshingly good and leaves your skin silky smooth. It can be a perfect last-minute gift idea too. (Click Here For Full Recipe)
---
6. Raspberry Sugar Scrub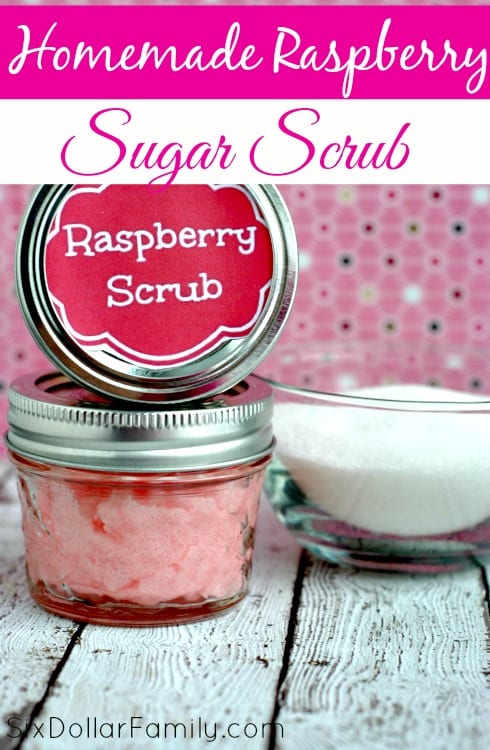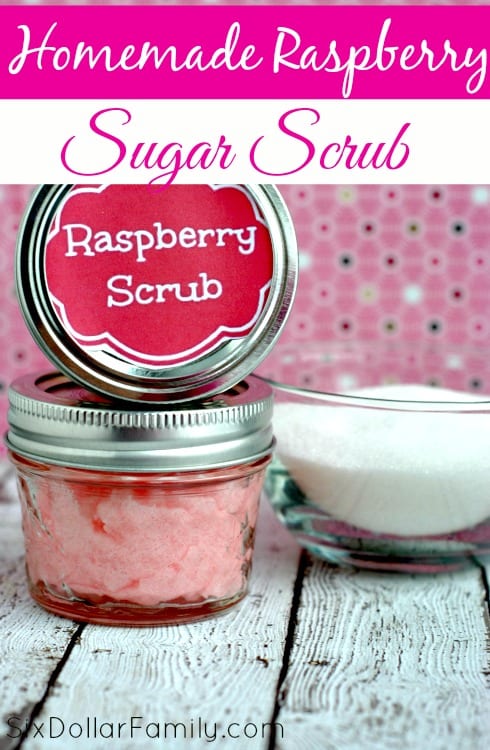 A single ingredient that makes this sugar scrub super healthy for your skin is raspberry. Raspberry is a fruit that provides you much nutrition that you need for your skin. It gives a pleasant smell to this sugar scrub and it's very easy to make too. (Click Here For Recipe)
---
7. Mandarin Body Scrub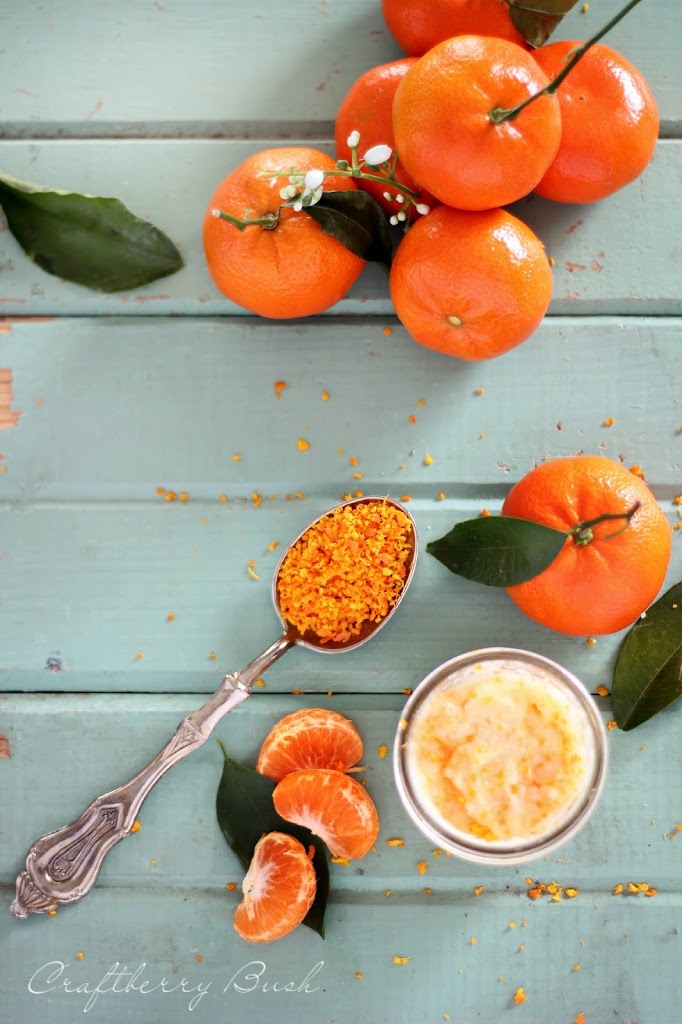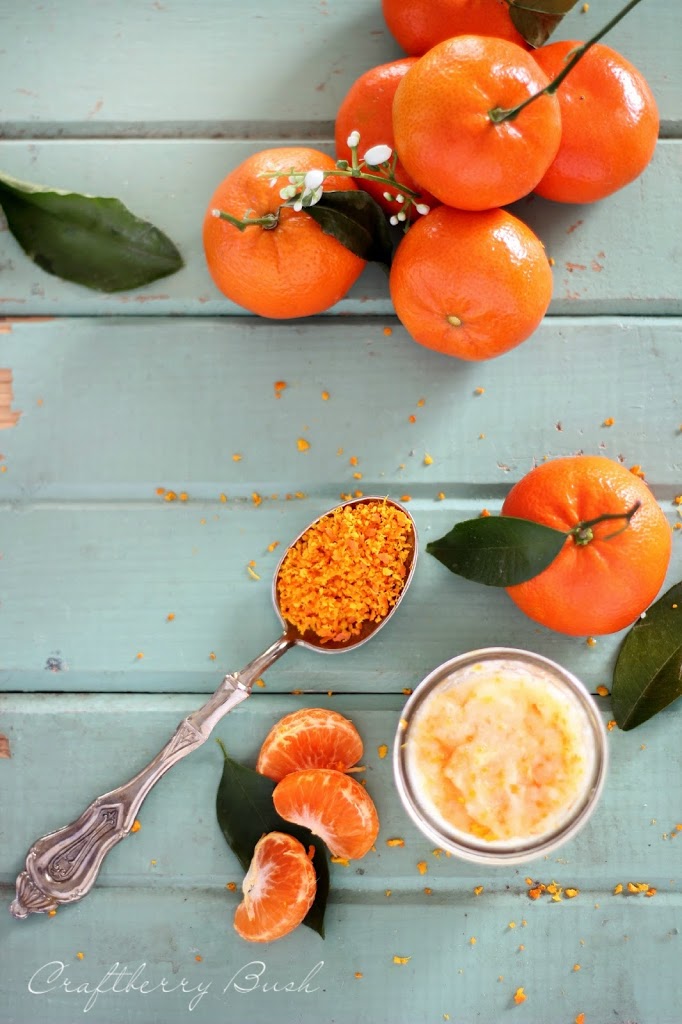 If you are having a hard time preventing your various skin conditions like skin aging, dull skin etc. then you should give this mandarin body scrub a try. The mandarins contain vitamin C is very good for skin both when consumed internally and applied topically on the skin. It also reduces signs of skin aging and leaves skin glowing. (Click For Full Recipe)
---
8. Cucumber Mint Sugar Scrub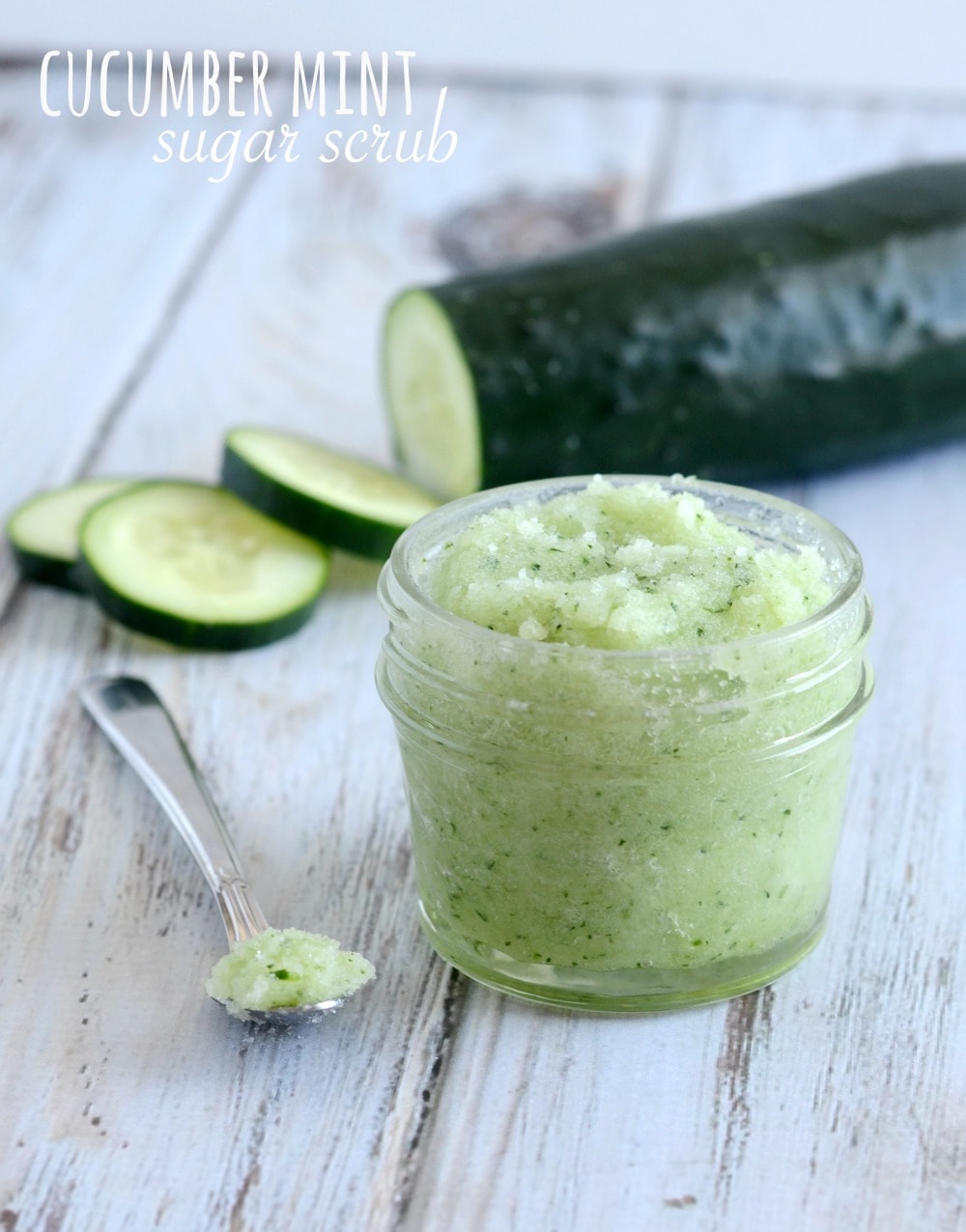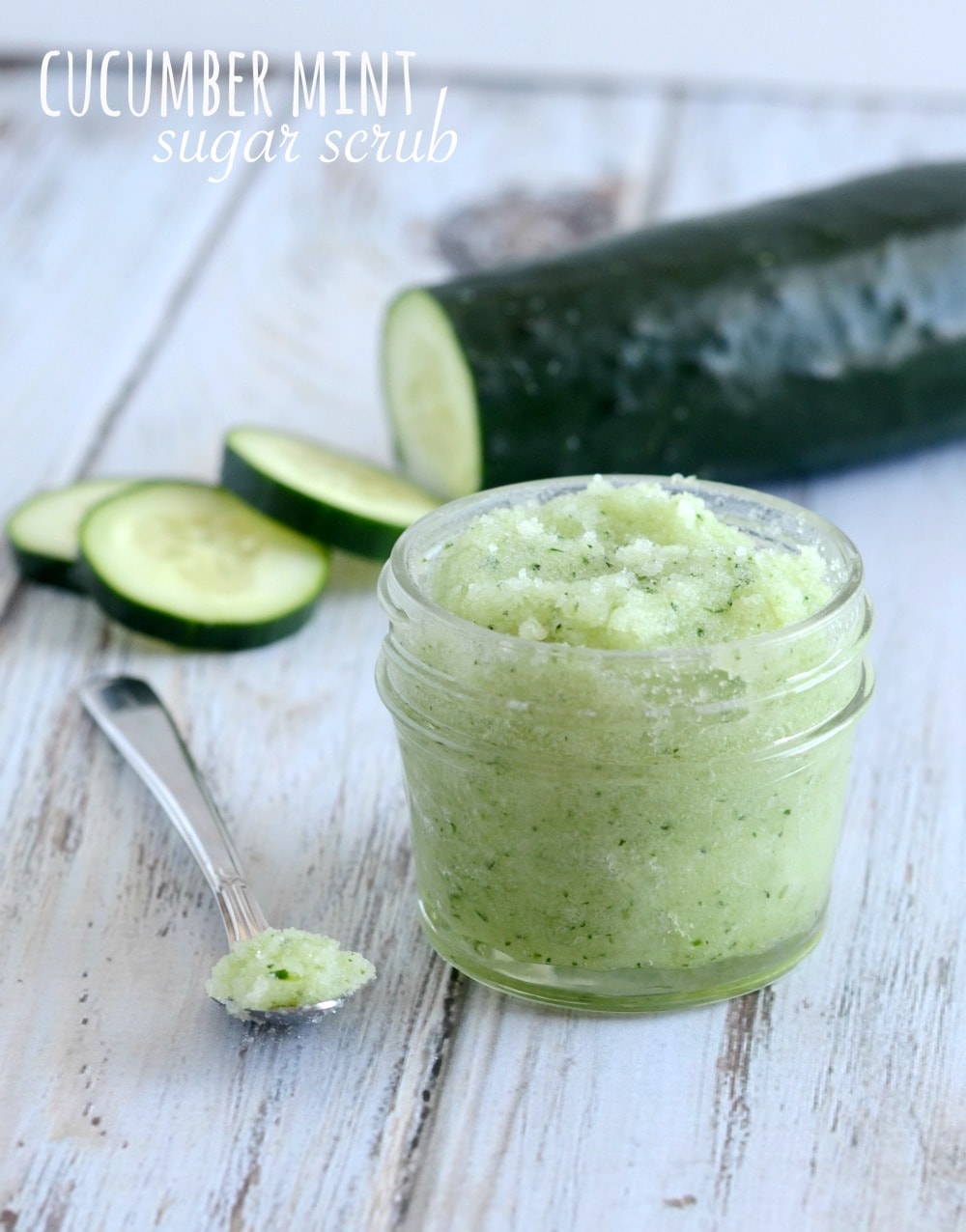 Cucumbers are always healthy for the skin. It is full of antioxidants and is very soothing that's what makes this sugar scrub beneficial for skin. It's so easy to make as it contains a few ingredients. (Click Here For Full Recipe) 
---
9. Pomegranate Sugar Scrub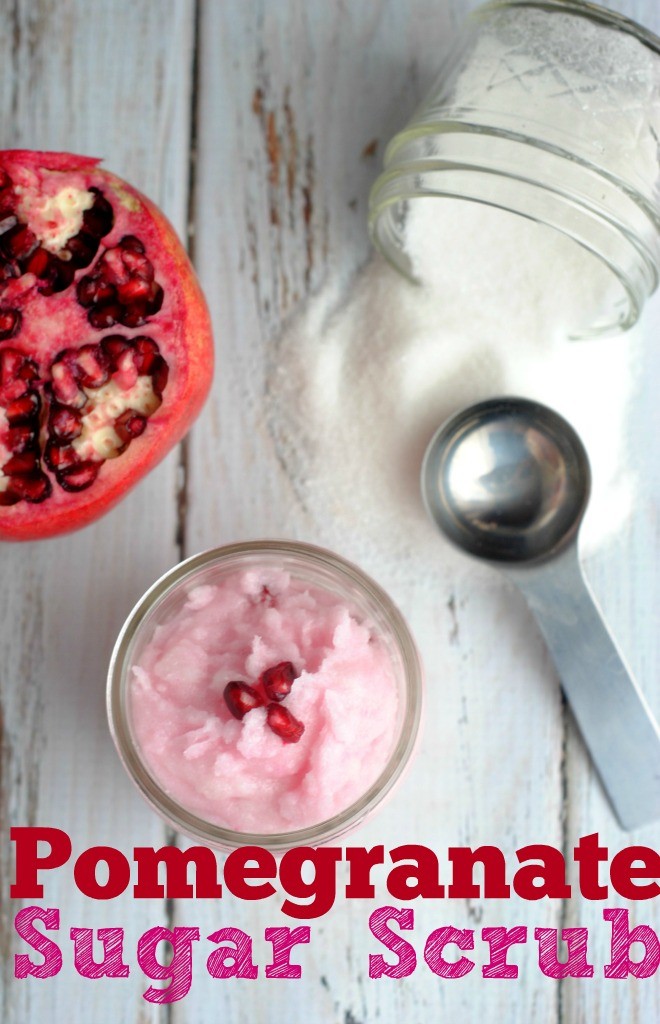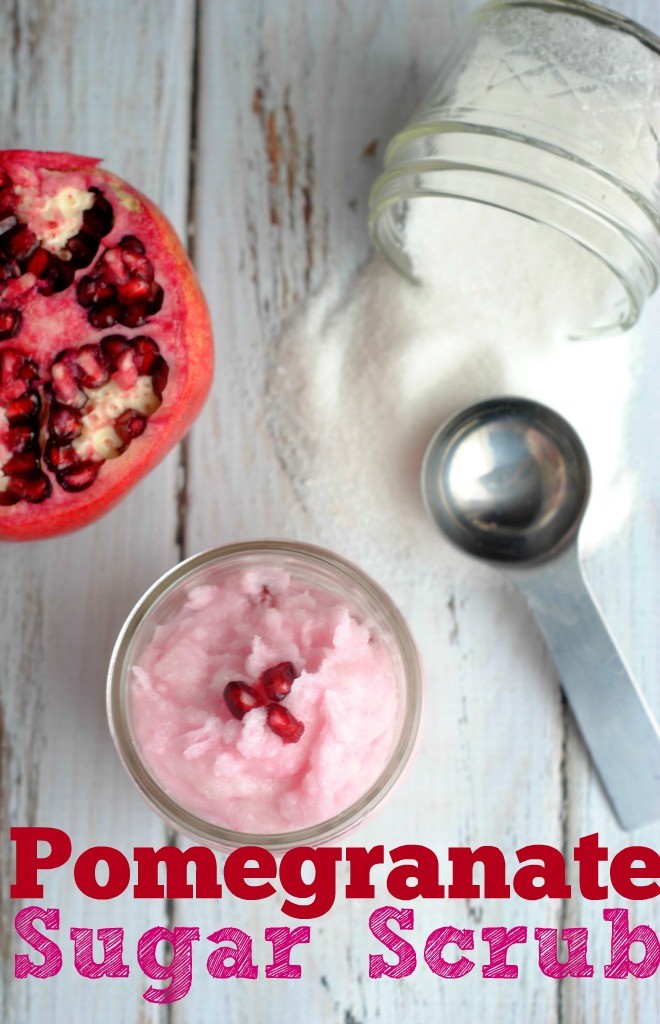 Pomegranate is one of those fruits that can help you attain younger looking skin. It's loaded with antioxidants that would fight free radicals and prevent several diseases. It also contains vitamins K and C, potassium, copper, zinc, and iron which can help to prevent premature skin aging and keep our complexions smooth and radiant. So, you should include this pomegranate sugar scrub in your daily skincare routine. (Click Here For Full Recipe) 
---
10. Cinnamon Vanilla Sugar Scrub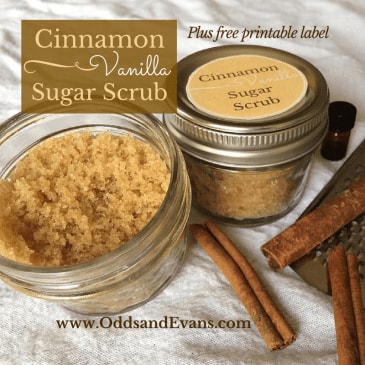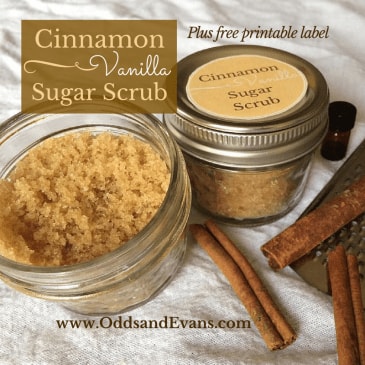 This sugar scrub recipe would not just make your skin feel healthy and soft besides it also plays a significant role in preventing various skin conditions. Cinnamon contained in this recipe helps in getting rid of acne and pimples on face and body. It also soothes dry skin. It can soften rough and dry skin due to its antioxidant properties. (Click Here For Full Recipe)
---
11. Coffee Sugar Scrub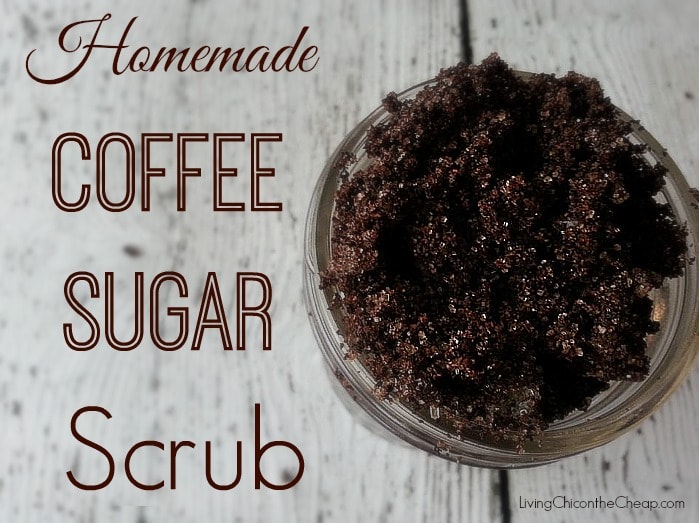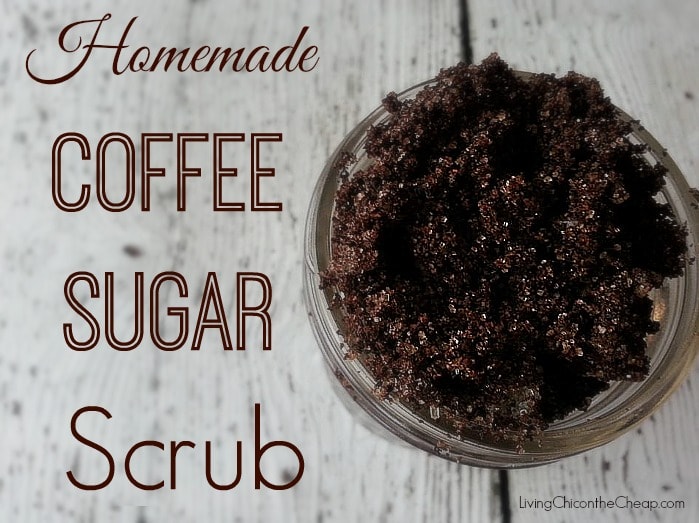 We all know coffee as a drink that makes our workdays possible. But it can be even more effective when it's applied topically on the skin. Coffee grounds naturally exfoliates dead skin and will leave it soft and glowing. It's a rich source of antioxidant which would prevent free radicals. Not only this, it would also protect your skin from harmful sun rays like UVB. Try this coffee sugar scrub recipe to make your skin healthy and alive. (Click Here For Full Recipe) 
---
12. Chocolate Sugar Scrub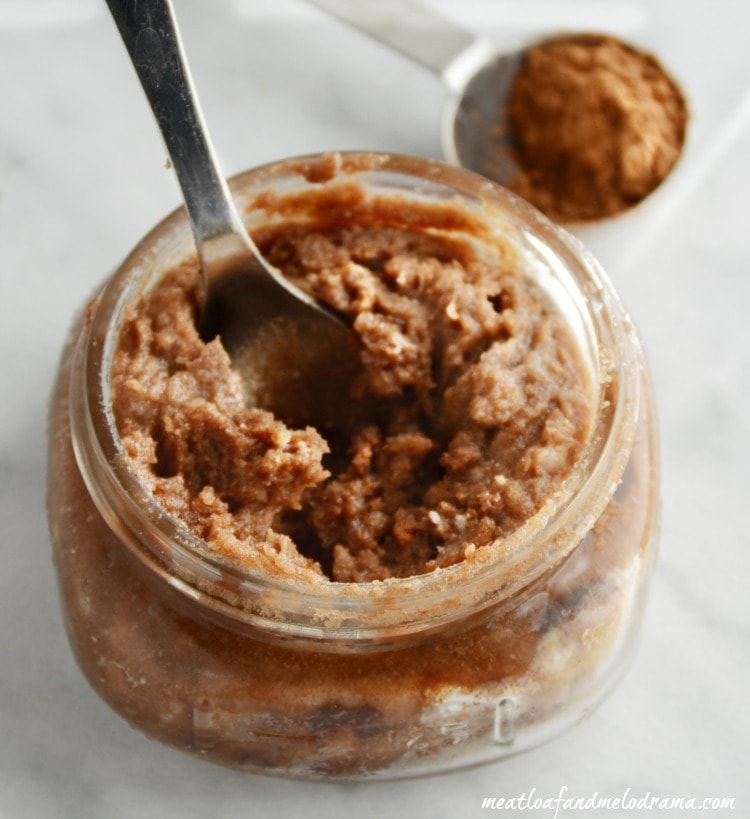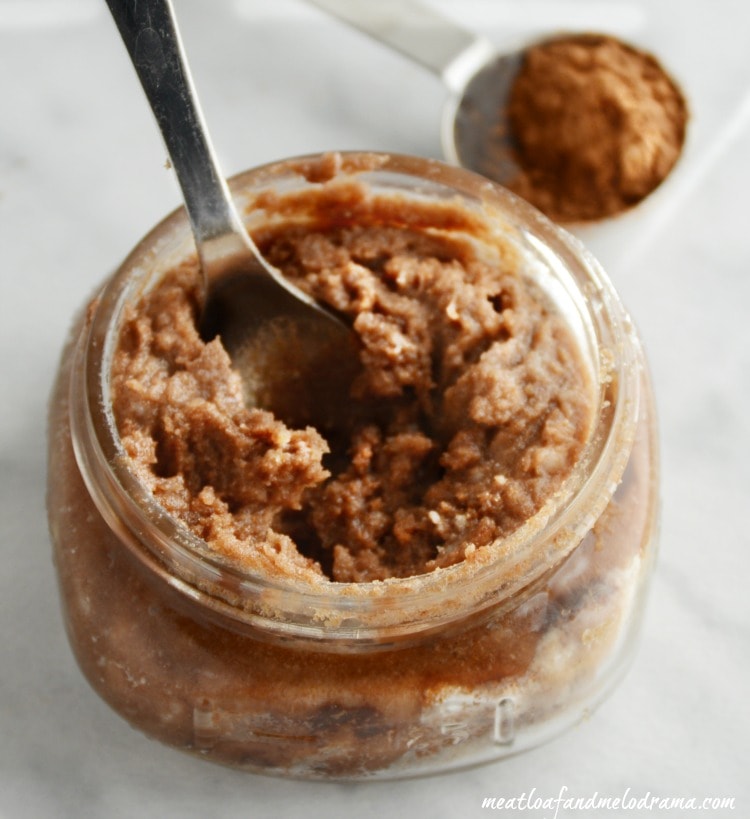 You might have heard the benefits of chocolate in your diet but it's as much beneficial for skin too. This sugar scrub recipe is loaded with all the antioxidants, vitamins and minerals that would make your skin healthy and beautiful. It takes no time to make and smells deliciously well. (Click Here For Full Recipe)
---