DIY Anti-Aging Vitamin C Face Serum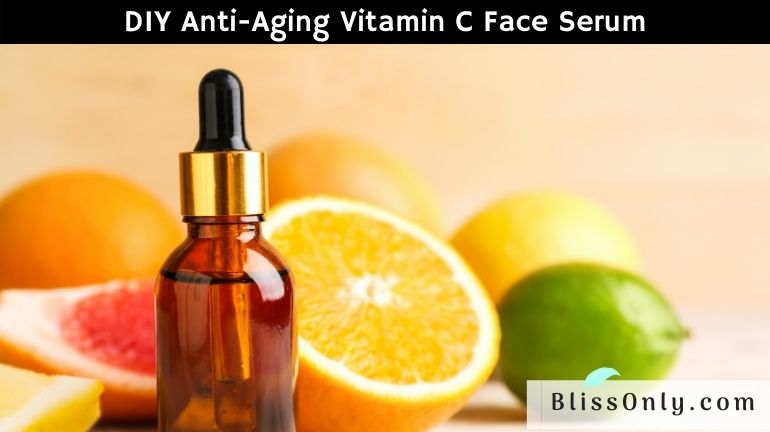 Recipe type: Anti-Aging Vitamin C Face Serum
Cuisine: DIY, Beauty
Combine rose water and glycerine in a glass bowl.
Add vitamin C powder and mix it well.
Now add witch hazel and mix all the ingredients properly.
Pour the mixture into a dark-colored glass dropper bottle using a funnel and again shake the bottle for 1 minute.
Store this serum in the fridge for 1 week. It has a shorter shelf life because the Vitamin C oxidizes in the water over time.
You can apply the serum on your cleansed face at night, before bed.
1. Make sure to test the serum on the inner arm before applying it to the face.

2. Do not add extra vitamin C as it is acidic and can burn the skin if the concentration is too high.

3. Vitamin C Serum must not be used during the day due to sun exposure.
Recipe by
BlissOnly
at https://blissonly.com/diy-anti-aging-vitamin-c-face-serum/