DIY Frankincense Anti-Aging Face Cream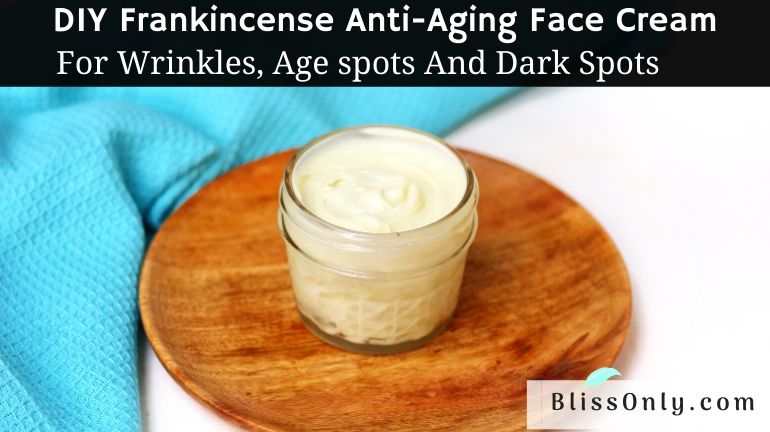 Recipe type: Anti-Aging Face Cream
Cuisine: DIY, Beauty
Take a glass bowl and add shea butter to it. Put the glass bowl in a saucepan filled with a few inches of water. Heat the saucepan till the shea butter melts using a double boiler system.
Once the shea butter is melted, take it off the stove and add in rosehip oil and jojoba oil.
Allow the mixture to cool at room temperature or you can put the mixture in the refrigerator for about 30 minutes.
The mixture will become thick, opaque but not too hard.
Then, add essential oil and whip up the mixture with a hand blender until it becomes fluffy and creamy.
Store the cream in an airtight glass jar.
To use it, scoop out a bit of the cream and apply it to your cleansed face twice a day.
1. Make sure to test this face cream on the inner arm before applying it to the face.

2. Pregnant women, infants, and young children should avoid certain essential oils. so be sure to do your homework beforehand.
Recipe by
BlissOnly
at https://blissonly.com/diy-frankincense-anti-aging-face-cream/