DIY Baking Soda Scrub For Dark Spots & Blackheads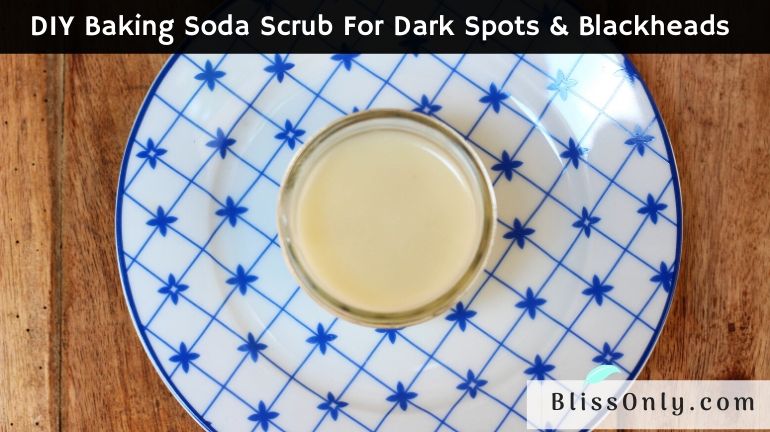 Recipe type: Baking Soda Scrub
Cuisine: DIY, Beauty
In a bowl, mix together baking soda, jojoba oil, and the essential oils properly.
Cleanse your face or body with cleanser and apply the scrub to your wet skin.
Gently massage the scrub onto your skin in a circular motion for 1-2 minutes.
Leave it for about 2-3 minutes.
Now rinse it off well.
Finish by applying moisturizer on your face or body.
Repeat it once or twice a week.
You can store the rest of the mixture in an airtight glass jar.
Recipe by
BlissOnly
at https://blissonly.com/diy-baking-soda-scrub-dark-spots-blackheads/