Pore Minimizer Charcoal Face Mask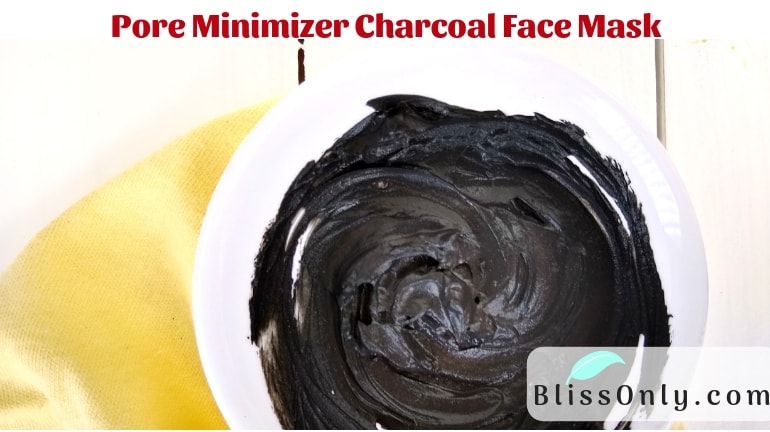 Recipe type: Charcoal Face Mask
Cuisine: DIY, Beauty
1 Teaspoon Activated Charcoal Powder (Buy Here)
1 Teaspoon Matcha Green Tea Powder (Buy Here)
1 Teaspoon Bentonite Clay Powder (Buy Here)
1 Teaspoon Apple Cider Vinegar (Buy Here)
Water as per requirement
Combine all the ingredients in a bowl.
Add a sufficient amount of water then mix all the ingredients properly to make a spreadable face mask.
Now, apply this face mask to your cleansed face.
Gently massage your face for 2 minutes. This will help exfoliate your skin.
Let the mask dry for 10-15 minutes then rinse it off with normal water.
Repeat it twice a week for best results.
1. Make sure not to leave this mask on your face for more than 15 minutes. Leaving this face mask for too long can make it tough to get off of your skin.

2. As you have noticed by now this charcoal face mask is purely black. This means that you would have to take a little bit of care while applying this face mask. So that it does not ruin your cloth or stain the area where you are applying this face mask. You can lay plastic sheets over the area where you want to apply this face mask. Also, you can wear really old clothes before applying this face mask.

3. This charcoal face mask may be too drying for some skin types. So after your face is clean and dry, you need to apply a moisturizer suitable for your skin type.

4. Since this face mask contains apple cider vinegar, it may sting on sensitive skin. So make sure to do a patch test.
Recipe by
BlissOnly
at https://blissonly.com/pore-minimizer-charcoal-face-mask/