DIY Frankincense Anti-Aging Face Serum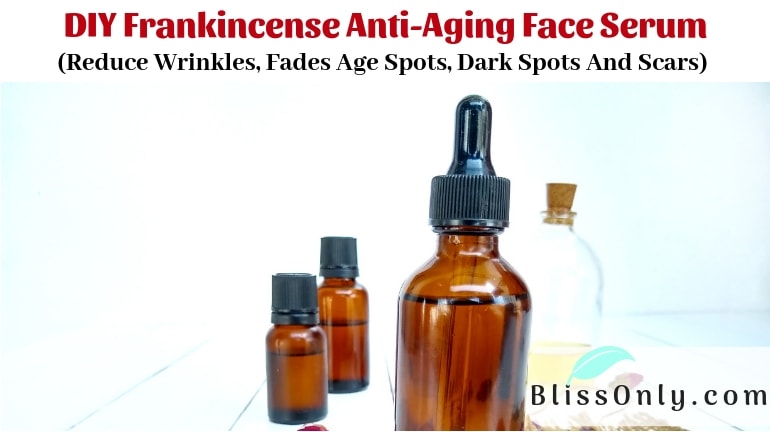 Recipe type: Anti-Aging Face Serum
Cuisine: DIY, Beauty
Add rosehip oil into the dark-colored bottle using a funnel.
Now add essential oils carefully to the serum bottle.
Shake gently to combine all the ingredients.
Take 4-5 drops of face serum on your cleansed palm and apply the oil to the skin
Massage gently for 2-3 minutes.
You can apply the serum on your cleansed face twice a day, i.e. in the morning and in the night before bed.
Recipe by
BlissOnly
at https://blissonly.com/frankincense-anti-aging-face-serum/