DIY Skin Brightening Turmeric Face Mask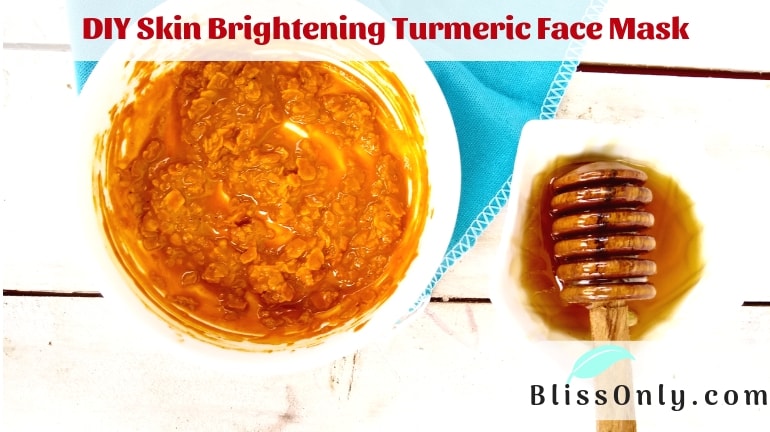 Recipe type: Turmeric Face Mask
Cuisine: DIY, Beauty
1 Teaspoon Turmeric Powder
1 Teaspoon Lemon Juice
1 Tablespoon Oatmeal
1 Tablespoon Honey (Buy Here)
Combine all ingredients in a bowl and mix until well combined.
Now apply this mask to your cleansed face.
Keep it for 15-20 minutes and rinse it off with normal water.
Now apply Moisturizer.
Repeat it twice a week.
If you are worried that your face got stained then just dip a cotton ball in the milk and gently wipe out your face with it. This would help you get rid of the yellow stain on your face. Repeat this process until you get a satisfactory result.
Recipe by
BlissOnly
at https://blissonly.com/diy-skin-brightening-turmeric-face-mask/